The coronavirus pandemic strikes and suddenly the education industry finds it rapidly needs to adapt. Whether it is teaching our children in schools or our employees on how to do their job, quarantining and social distancing has forced educators and training companies to come up with novel solutions to carry on through the crisis.
Teaching to halved class-sizes with everyone wearing nose and mouth protection is one way. Remote learning using webcasts and video conferencing software is another. None of these methods is ideal, as they all put a barrier of one kind or another between the teacher and student.
But with Virtual Reality, there is another way of remote education that has already proved itself a great success well before the virus turned our lives upside down. Using VR for training not only immerses the student in an amazing barrier-free interactive environment, studies have shown that this way of learning is more memorable and longer lasting than traditional teaching methods such as from books or in a classroom.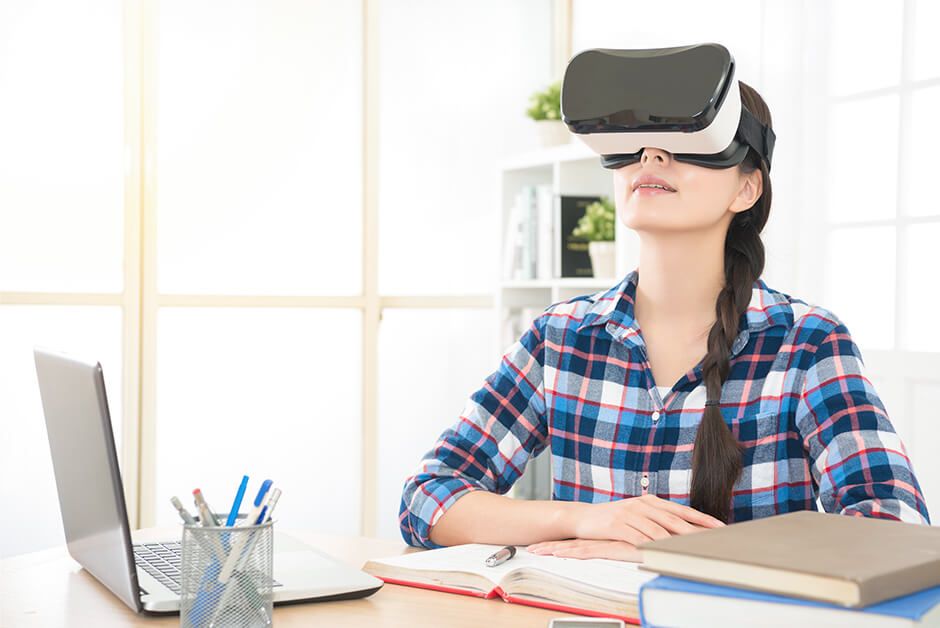 How the German safety experts from AST are using Virtual Reality
As an example of tried and tested VR training, take a look at how German safety training company AST has used VRdirect to create immersive training sessions for the theoretical part of their courses, bringing them on par with VR safety exercises they had already created for the practical aspects.
Here is a video teaser of what it is like to move through a VR safety training session. It is in German, but even if you don't understand the language you will appreciate how a trainee can move through different training chapters (a 'Kapitel') and interact within the immersive environment to work through different instructional themes.
Easy to implement, time and cost efficient
The great thing is, AST could use VRdirect to create everything inhouse without needing to bring in specialist VR engineers and coders. This shortened the timescale of the process and made it much more cost-effective. Furthermore, they could use VRdirect to then distribute their VR training to whoever needs it, wherever they may be and on whatever device.
If we've tickled your interest in using VR to bring education to remote students isolated by the pandemic, then do read further about AST and how VRdirect helped them to realize their VR safety training goals in our latest success story. If you want to learn more about VR Training in general, take a closer look at our page for VR Training Solutions.