Virtual Reality for Marketing and Sales
Convince your target group and exceed all expectations with Virtual Reality
Corporate purchasing decisions can require a lot of time and effort. Even more important are efficient sales processes, convincing presentation of products and convincing the customer with emotions. This applies to 1:1 conversation as well as to large-scale marketing campaigns.
With virtual reality you can now open a new dimension of sales and marketing:
Skip the boring product – specifications, and descriptions and start making your meetings unforgettable through new and innovative sales methods. With Virtual Reality, your products and applications awaken to life and enable your customers to experience your offer in a completely new, immersive way
This not only simplifies and accelerates the buying process and strengthens the emotional bond to your brand, but it also helps you to achieve your sales goals! Whether with product presentations, image films or marketing videos in VR – it is time to break new grounds.
Be one step ahead of your competition and arrange a free consultation appointment with our VR experts today.
Go new paths and become a trailblazer. Start now with Virtual Reality.
Have we aroused your interest?
We will be happy to advise you!
You want to easily create Virtual Reality yourself, including web VR and an app for iOS, Android & Oculus Go?
VRdirect offers you a platform with which you can do just that.
Instant publishing 
via app and web
Real Sales & Marketing Examples
VR Marketing of all kinds and sizes
Our customers have already successfully implemented numerous sales & marketing projects with virtual reality. Take a look at the videos we have created based on the VR experiences and get a glimpse of how our customers have used Virtual Reality for their unique purposes.
Regardless of the size of your business and your budget, there is a suitable use case for everyone.
Create Virtual Reality by yourself
Going new ways with Virtual Reality. Easier than you think!
With VRdirect you can implement virtual projects in Sales & Marketing yourself, or with internal teams. VRdirect represents a scalable, professional and cost-effective software alternative to expensive agencies.
With our VRdirect Studio, we enable everyone to create their own VR experience with just a few clicks – without any programming knowledge! Exchange the sales brochure for VR glasses and convince your customers in seconds.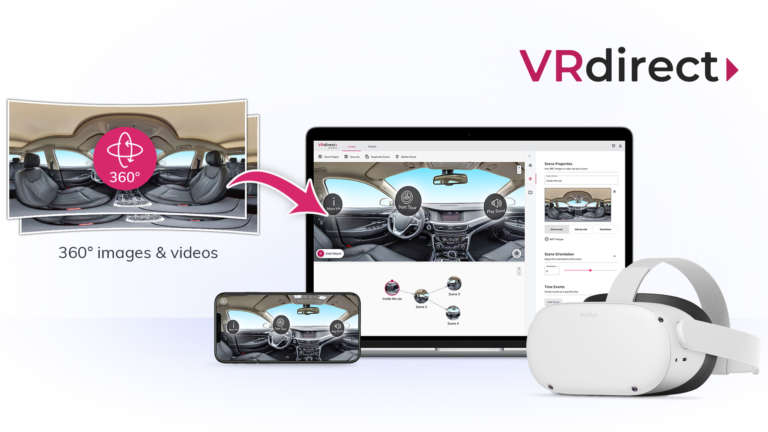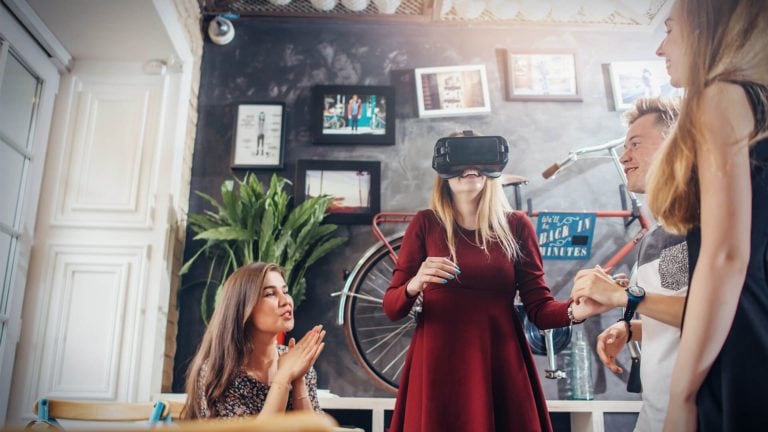 Show your products in an unforgettable way
The strengths of VR lies above all in a completely new user experience and a stronger emotional bond between the user and the product and brand. VR enables the user to get a "real" impression of your product and thus optimally simulates the real sales experience.
Use the possibilities of Virtual Reality Marketing and VR Sales and stand out from the crowd!
Virtual Reality as support in sales
Present your products - without the products
VR products are immobile and cannot be demonstrated in use (e.g. real estate or large, complex products). This is where the strengths of Virtual Reality become particularly clear very quickly: While sales staff are still trying to win the favor of their competitors (or trade fair stands) with brochures and videos, you can offer your customers a real experience and make your product tangible in various application scenarios without having to move the product yourself.
With VRdirect you can also change your content in real-time. So, if you want to refer to current topics or environments, or even just adjust the price and product specifications, you can do it within minutes
In fact, virtual experiences help increase sales efficiency by 24% and decrease the sales cycle time by 30%! (Source: Inc.com)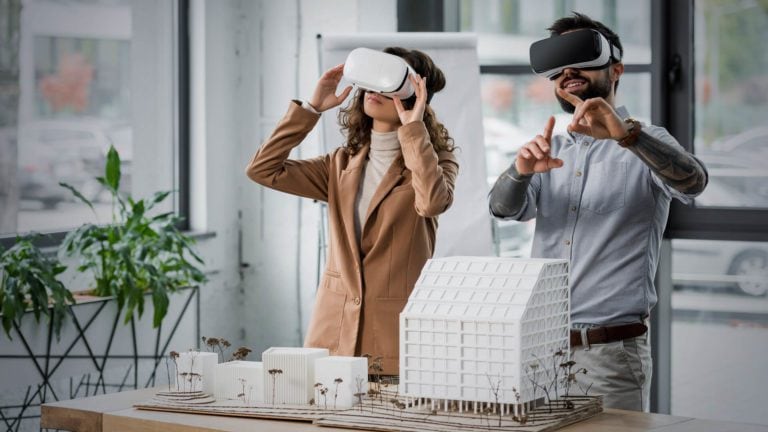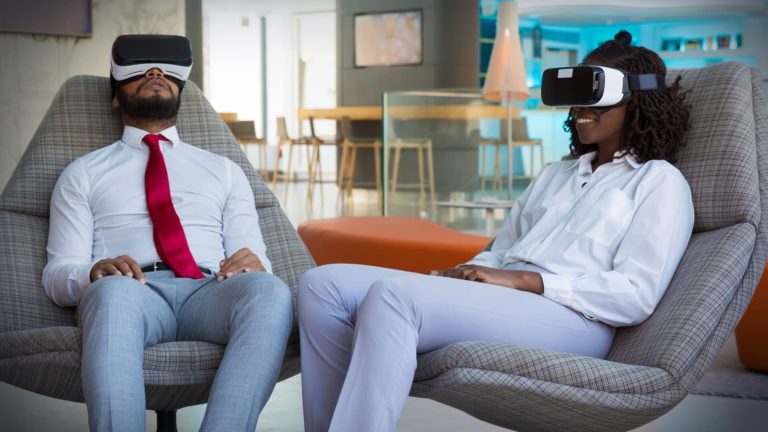 Stay flexible and independent at all times
VRdirect allows a maximum reach of your VR content
VRdirect makes it easy to give your customers access to your Virtual Reality content and maximize the reach. Whether you want to make your content accessible in 2D via browser or smartphone or in real VR via smartphone and VR glasses, VRdirect supports every distribution channel and relieves you of any technical complexity. We leave it up to you whether you choose your own app or whether you prefer to play in the VRdirect app.
Whatever you decide to do, we are always there for you with advice and support at every step.
"By using VRdirect for events, we could enable our customers to experience a product with a larger footprint even when it is physically not there."
"We are already seeing XING clients using the VR platform VRdirect and are keen to keep on recommending it within our partnership."
"For us there is great potential in Virtual Reality to extend events. We can share them with a larger audience be it clients or the company's employees worldwide at any time."
"With VRdirect we have found a stable and proven platform to create interactive 360° experiences."
Interested but not sure yet?
We make it easy for you! Especially for companies that are interested but don't have a VR strategy yet, we developed VR Starter Packages. These packages contain everything you need for the beginning, in parallel we will introduce you to the new technology. After 60 days at the latest you will have the first results in your hands – guaranteed! Find out more here!
For further questions and feedback please contact us. We look forward to your message.