Virtual Product Presentation
Showcase your products in a brand new way.
Excite customers, enhance your visibility and reduce costs.
Breathe new life into your products
Let your customers experience and engage with your products in an innovative and immersive way. Virtual Product Presentations offer new possibilities to showcase your products, letting customers explore various aspects of them, leading to increased leads, a better customer experience and reduced costs.
Virtual Product Presentations provide real business value
16% increase in customers
Providing a new and exciting customer experience as well as valuable insights into your products help your customers make their buying decision: Studies show that companies that included Virtual Reality in their sales process saw an increase in sales by avg. 16%.
Reduce Travel Costs by 31%
Augmenting your sales materials with Virtual Product Presentations allows potential customers to experience products from anywhere, anytime, effectively lowering the need for numerous sales meetings and in turn reducing travel costs.
By making the look and feel of your products more palpable for potential customers, you increase the chances of them converting. Physical stores that offer an additional Virtual Product Presentation can increase their qualified leads by 48%.
The VRdirect platform enables companies to create and share Virtual Reality projects with internal teams. The VRdirect Studio allows to create VR projects without expert skills. Projects can then be shared globally in real-time using the VRdirect Cloud and the VRdirect player for Smartphone, Tablet, Browser-/Website or VR headsets.
The VRdirect platform makes your company enterprise VR-ready.
Easy to use, Enterprise ready and enabling many VR use cases across the entire organization.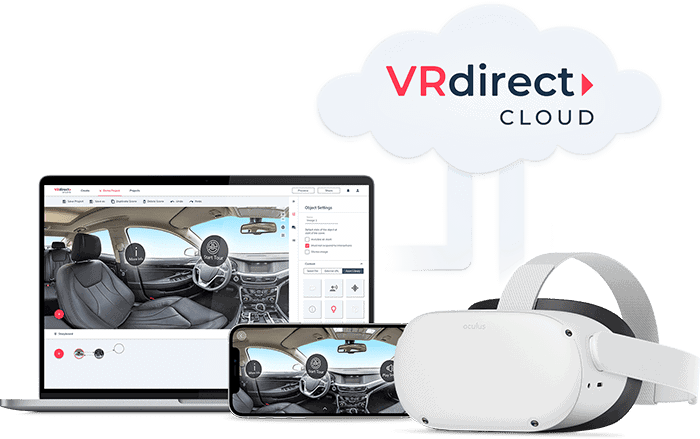 Powerful and easy-to-use VR editor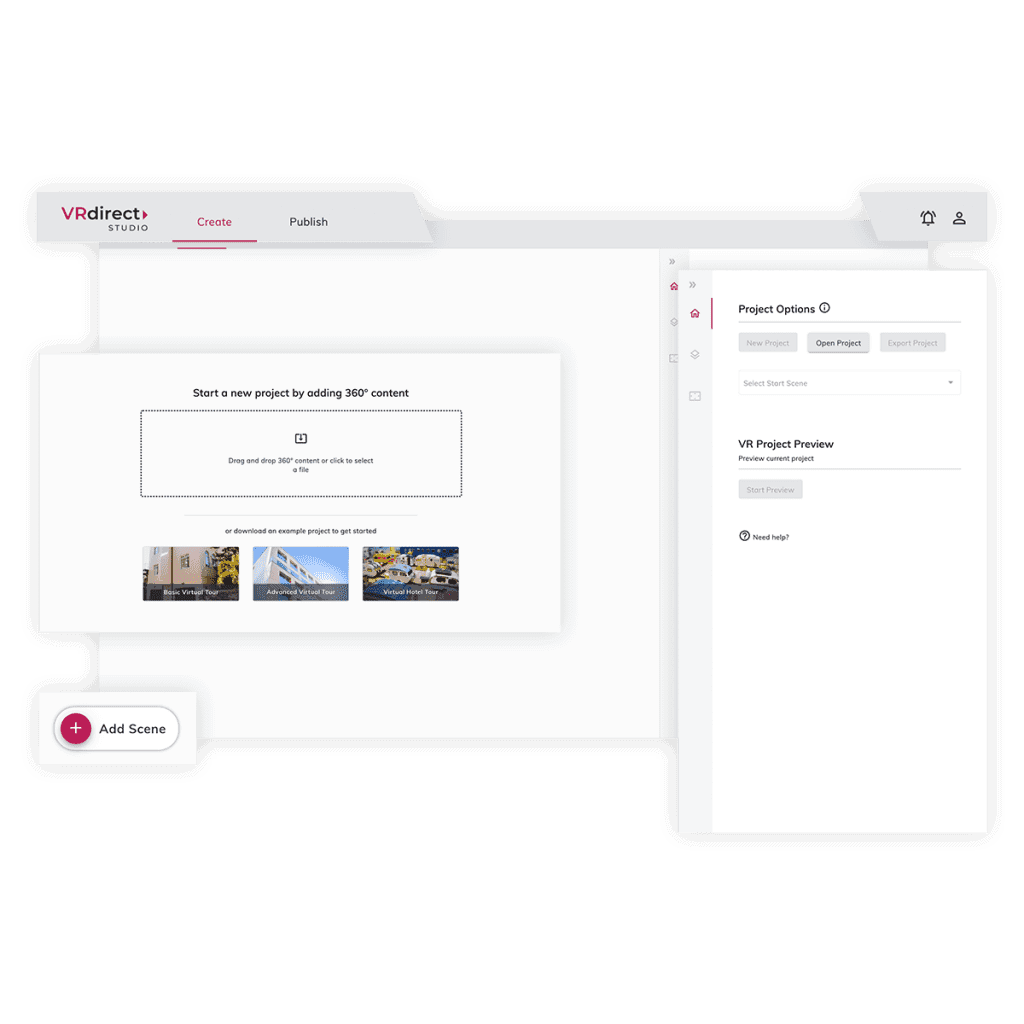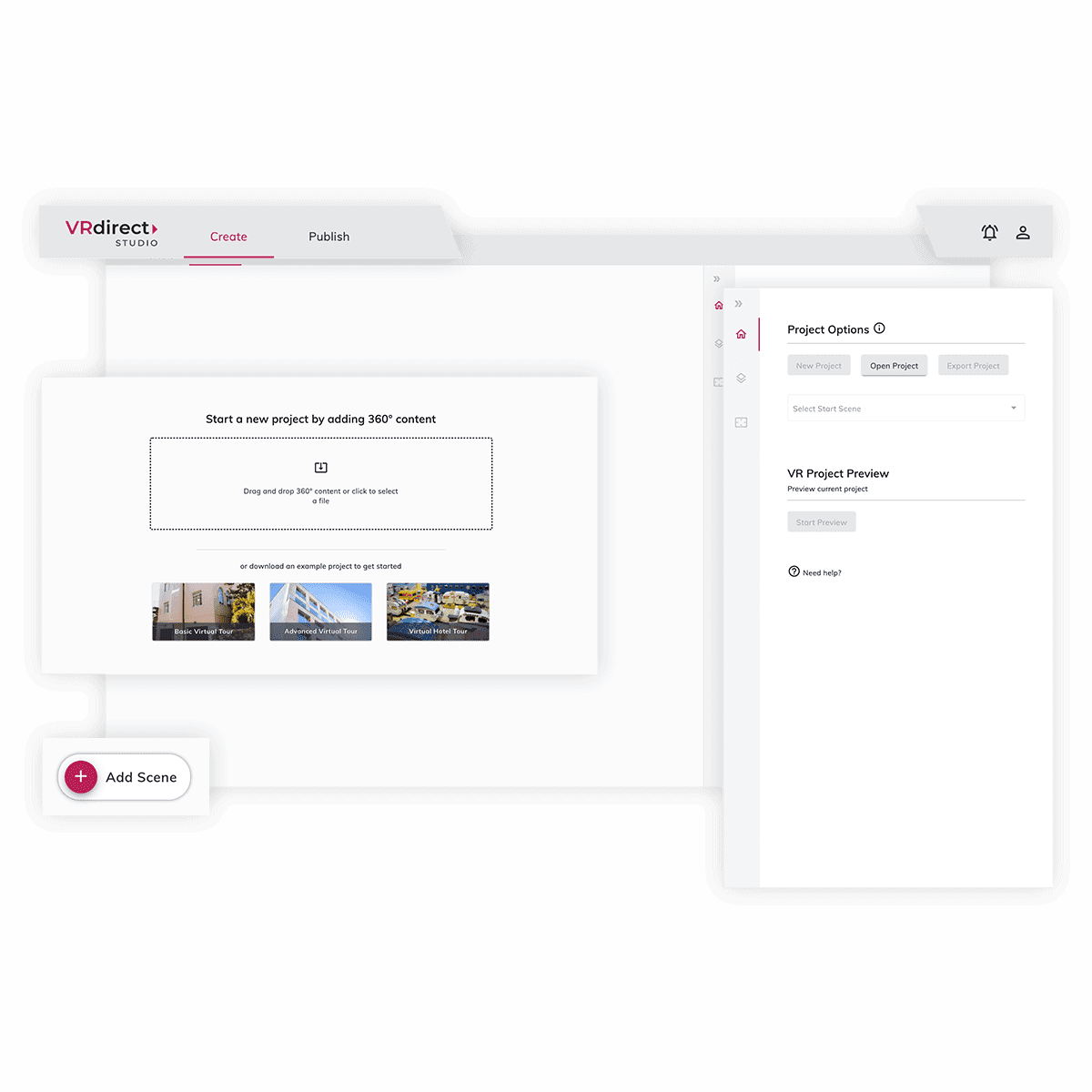 Native App for mobile devices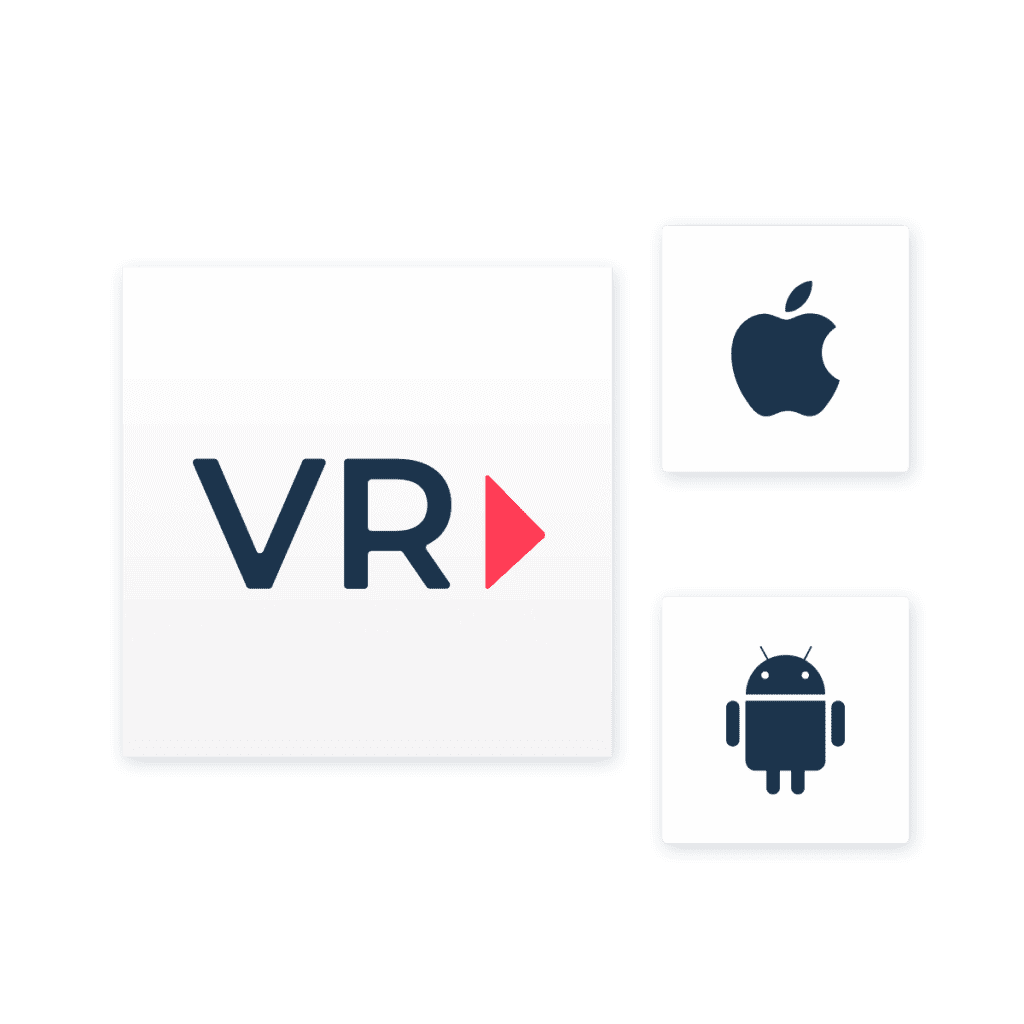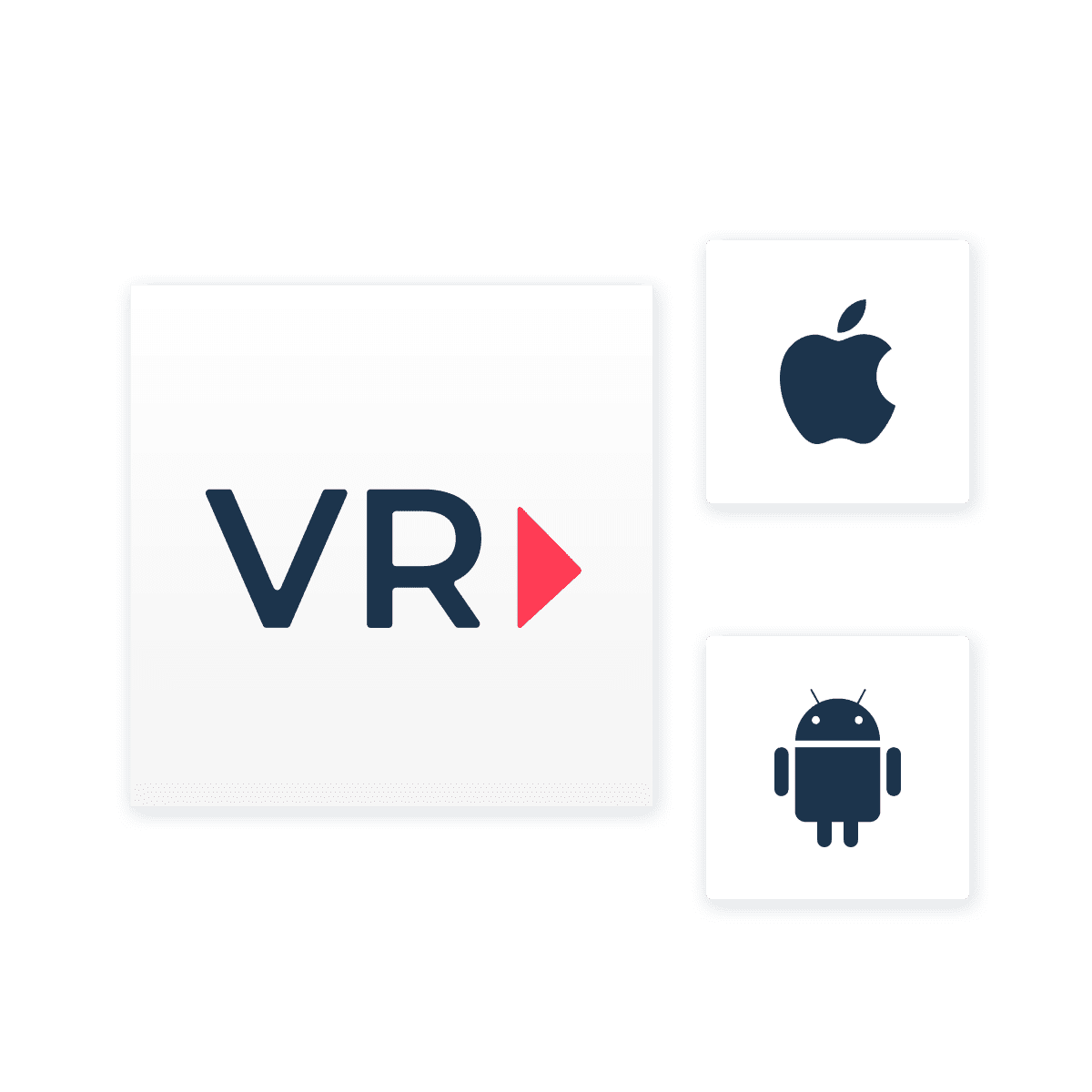 Cloud-based infrastructure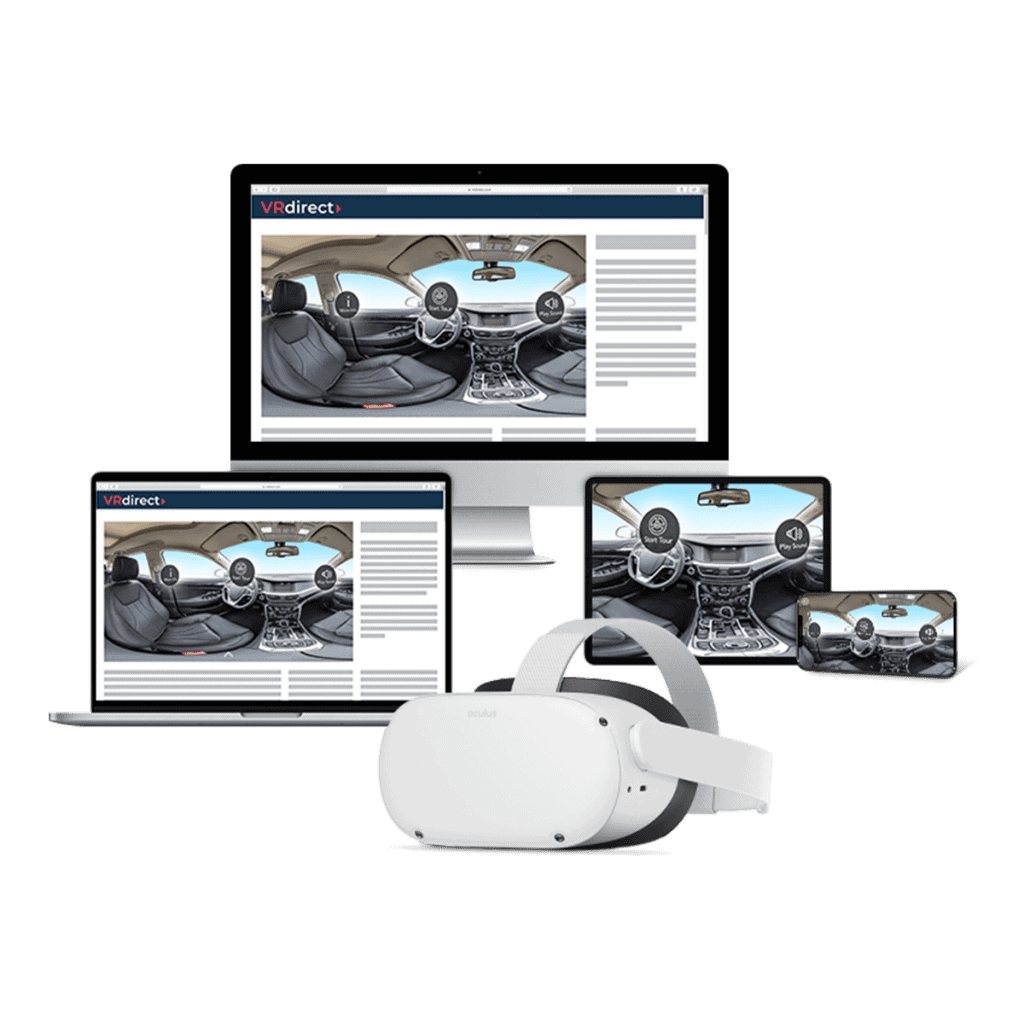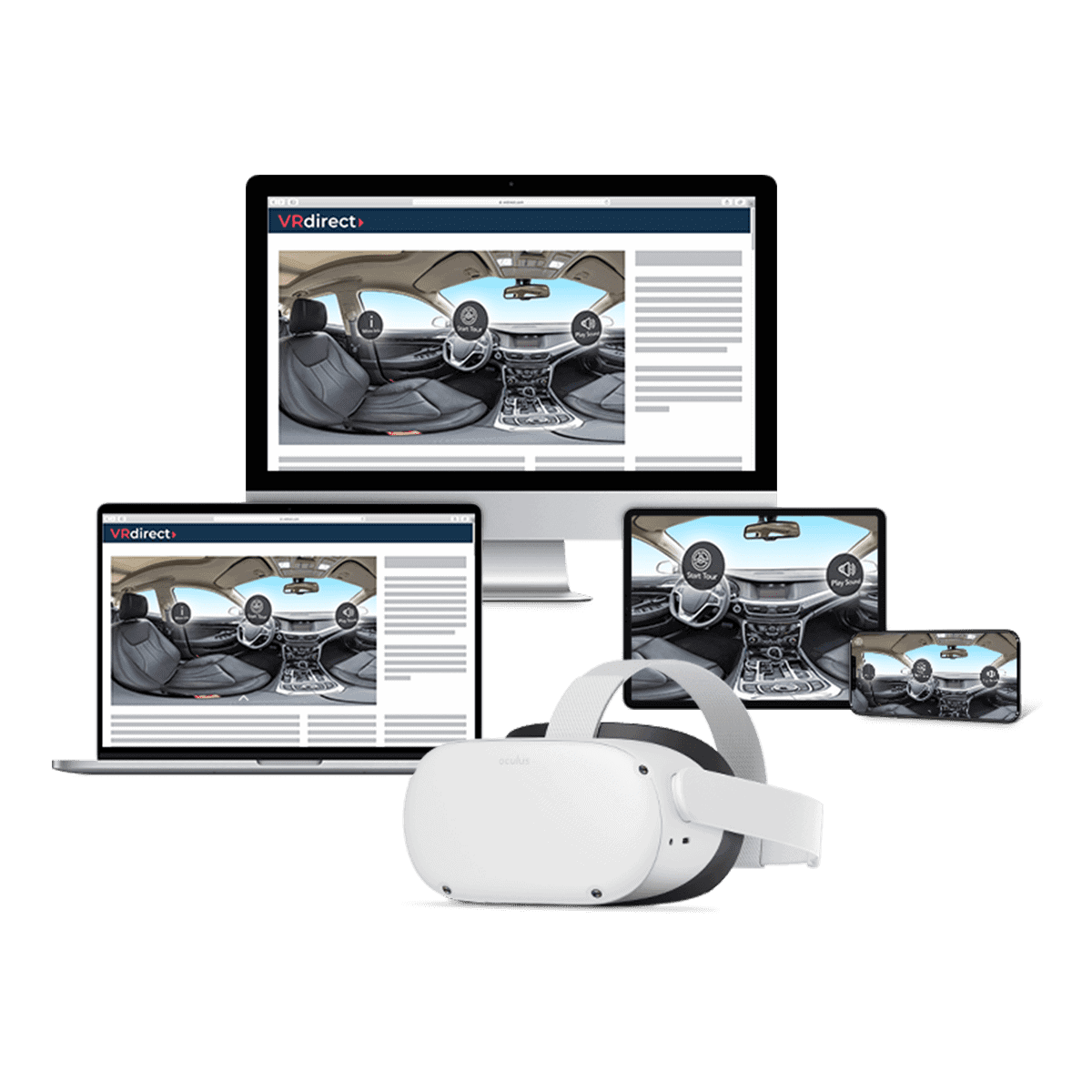 Flexible player for every browser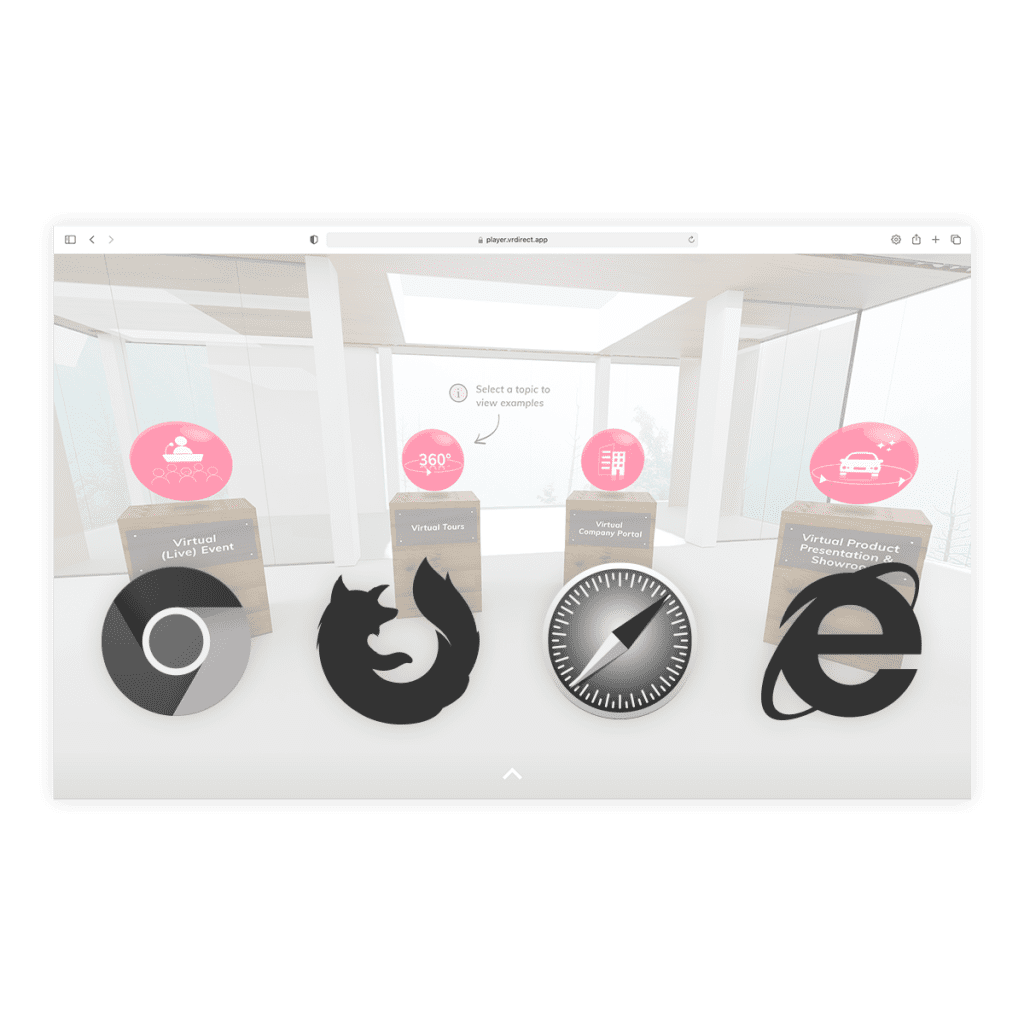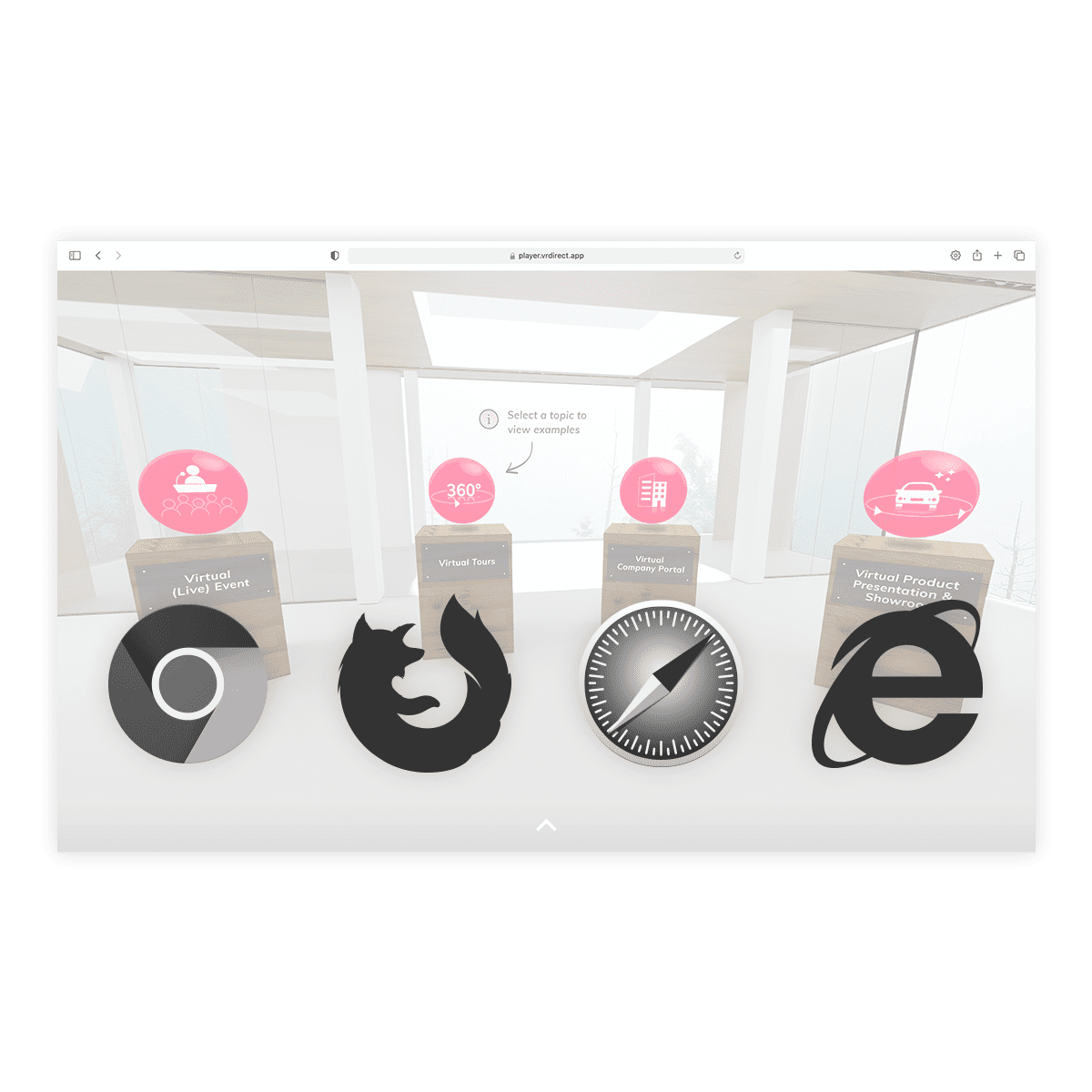 Experience true immersion
Still not sure how to present your products in Virtual Reality? Try it out – with our demo application.
These companies are already successfully
using Virtual Product Presentations
In close collaboration with Cherry, VRdirect developed a comprehensive virtual showroom that combines every product department of Cherry in a shared environment. By visualizing products in real-life application scenarios, viewers get a clear and concise picture of how Cherry products can help them in their everyday lives. The high degree of immersion conveys the company's advertising messages in a lasting way.
Ensuring the safety and health of their employees is an important and ever-present matter for companies worldwide. Immersive technology like Virtual Reality elevates the learning effect for employees, helping them to grasp the training content faster as well as to apply them more confidently. Siemens has acknowledged exactly this and successfully implements Virtual Reality to train its employees.
XING Events created a series of Virtual Reality solutions for VExCon 2020 to elevate the user experience for digital events, resulting in improved customer proximity and better differentiation from its competition.
"Working with VRdirect could not have been simpler or faster. It was a very constructive cooperation at eye level, goal-oriented and focused on the final result."
"We are already seeing XING clients using the VR platform VRdirect and are keen to keep on recommending it within our partnership."
Are you ready for
Virtual Reality?
Simply write to us or book a demo call directly to find out
how you can revolutionize your brand presence with our platform.