Custom White Label Virtual Reality Solutions for Partners & Resellers
VRdirect enables strategic partners and resellers, to operate and market an own B2B or B2C Virtual Reality product as a white label solution using the VRdirect technology (VR as a service / VRaaS). Doing so, partners can offer their B2B / B2C customers an innovative product to increase their product portfolio, grow revenue / ARPU and create a competitive edge vis-a-vis their competition. VRdirect offers an end-to-end solution, that can be fully integrated in the partners CI and product portfolio and a flexible partnering model with VRdirect covering CRM and operations.
Integrate VRdirect as a business service into your product portfolio and offer your customers a software platform, that supports sales, marketing, recruiting and many other business areas with Virtual Reality.
We transform telecommunication provider, IT service provider and other IT market player into ambassadors of the future. With a universal platform that can be individually integrated into your business customer portfolio. VRdirect provides the product and the neccessary operations, while the partner can market and sell the offer to its customer base.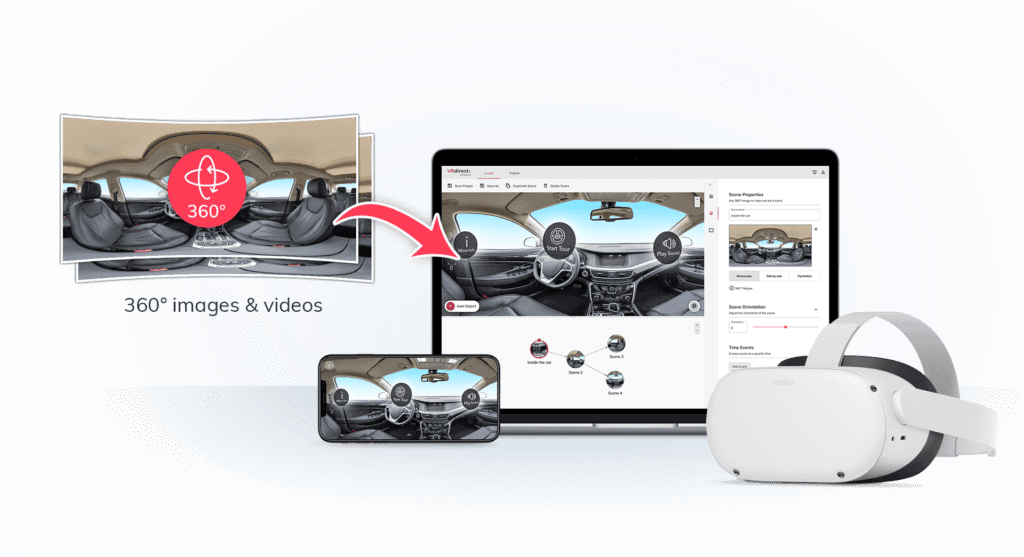 Virtual Reality becomes usable at the push of a button. Your customers will love it. You will gain a competitive edge.
USPs of our white label VR solution (VRaaS)
Boost your brand by integrating our solution into your branded environment. Make sure, your name is connected to future technologies like Virtual Reality. No need for own development.
Customize our solution to meet your individual needs: You decide about design, brand and features as well as CRM integration. Establish additional services to drive adoption and revenues. Create you own Virtual Reality ecosystem leveraging the VRaaS solution from VRdirect.
Whether your VR product is an add-on to an existing (B2B) service portfolio or a stand-alone product, the VRdirect platform is able to serve many customers with its highly scalable VRdirect cloud engine.
The VRdirect platform enables companies to create and share Virtual Reality projects with internal teams. The VRdirect Studio allows to create VR projects without expert skills. Projects can then be shared globally in real-time using the VRdirect Cloud and the VRdirect player for Smartphone, Tablet, Browser-/Website or VR headsets.
The VRdirect platform makes your company enterprise VR-ready.
Easy to use, Enterprise ready and enabling many VR use cases across the entire organization.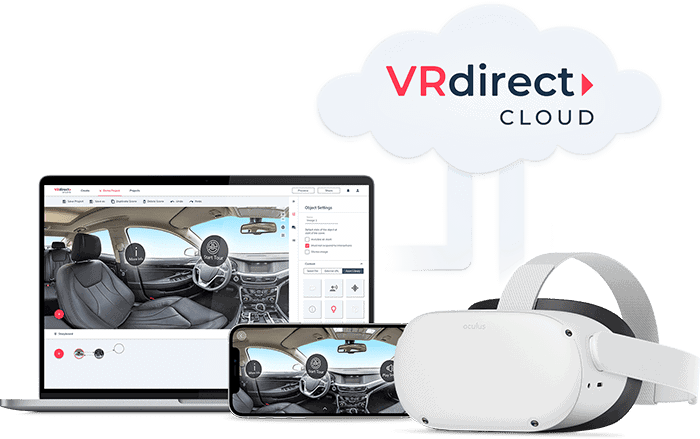 Powerful and easy-to-use VR editor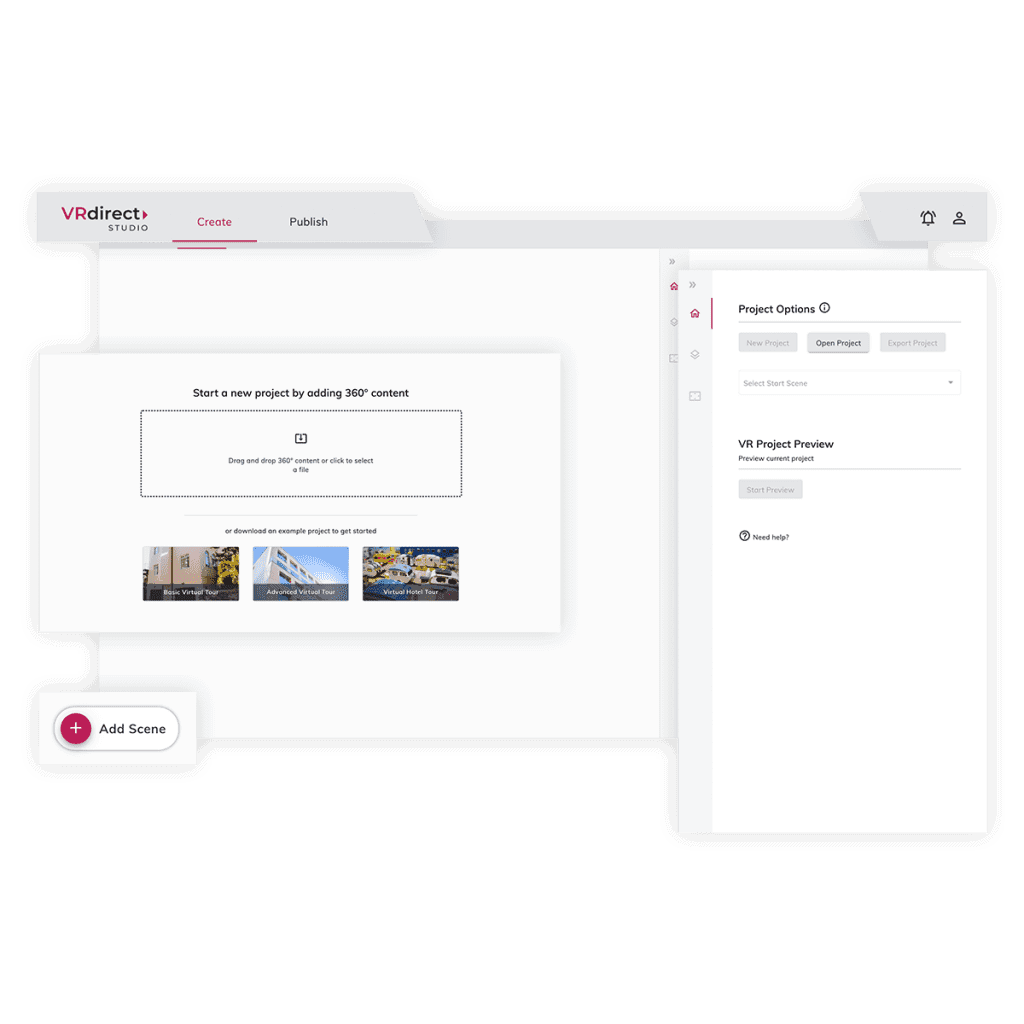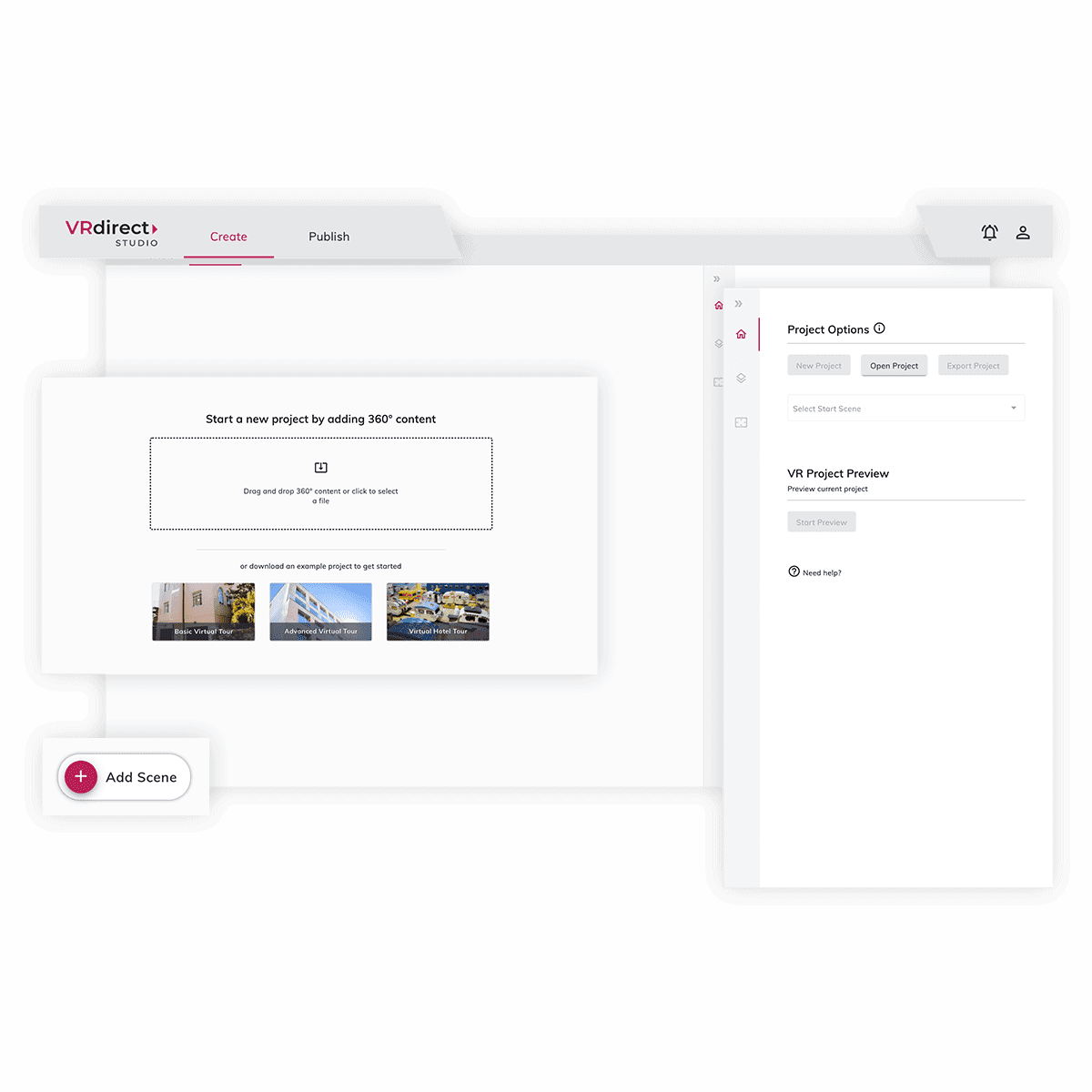 Native App for mobile devices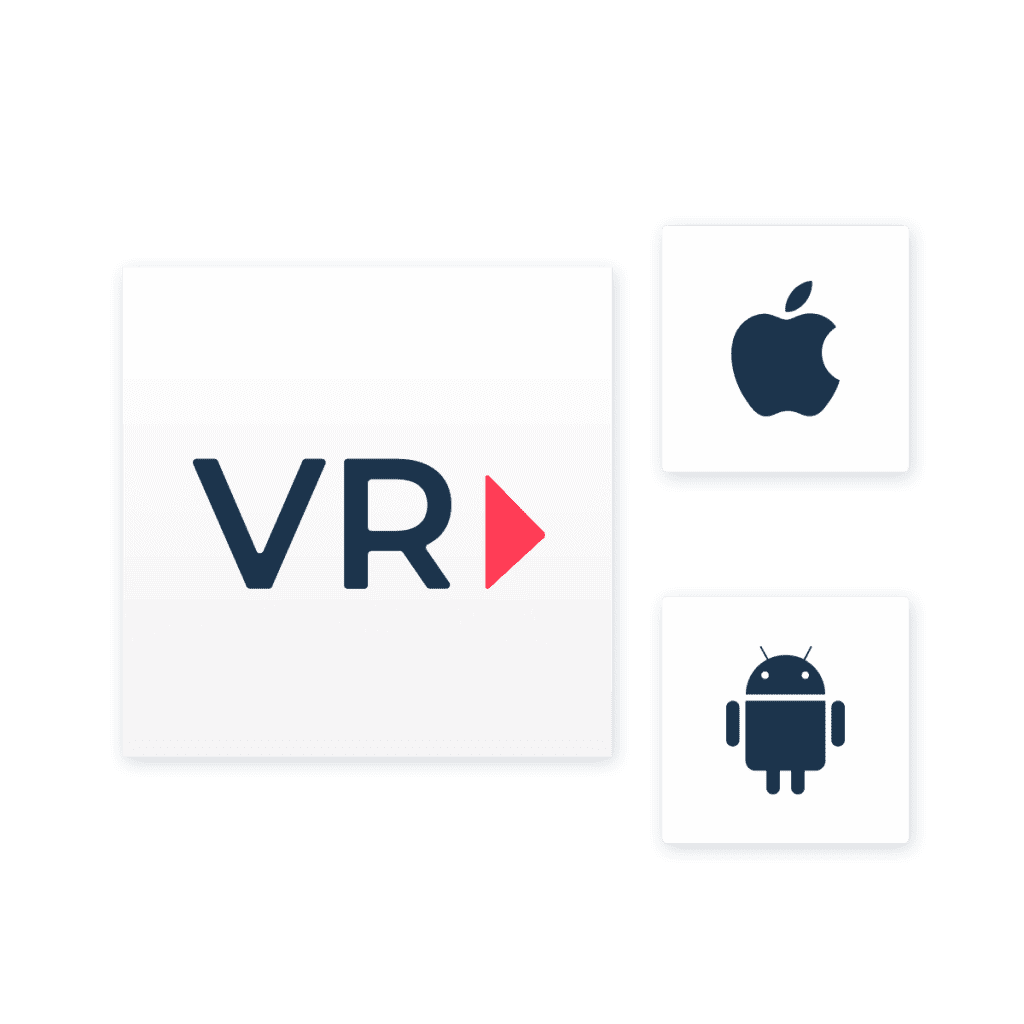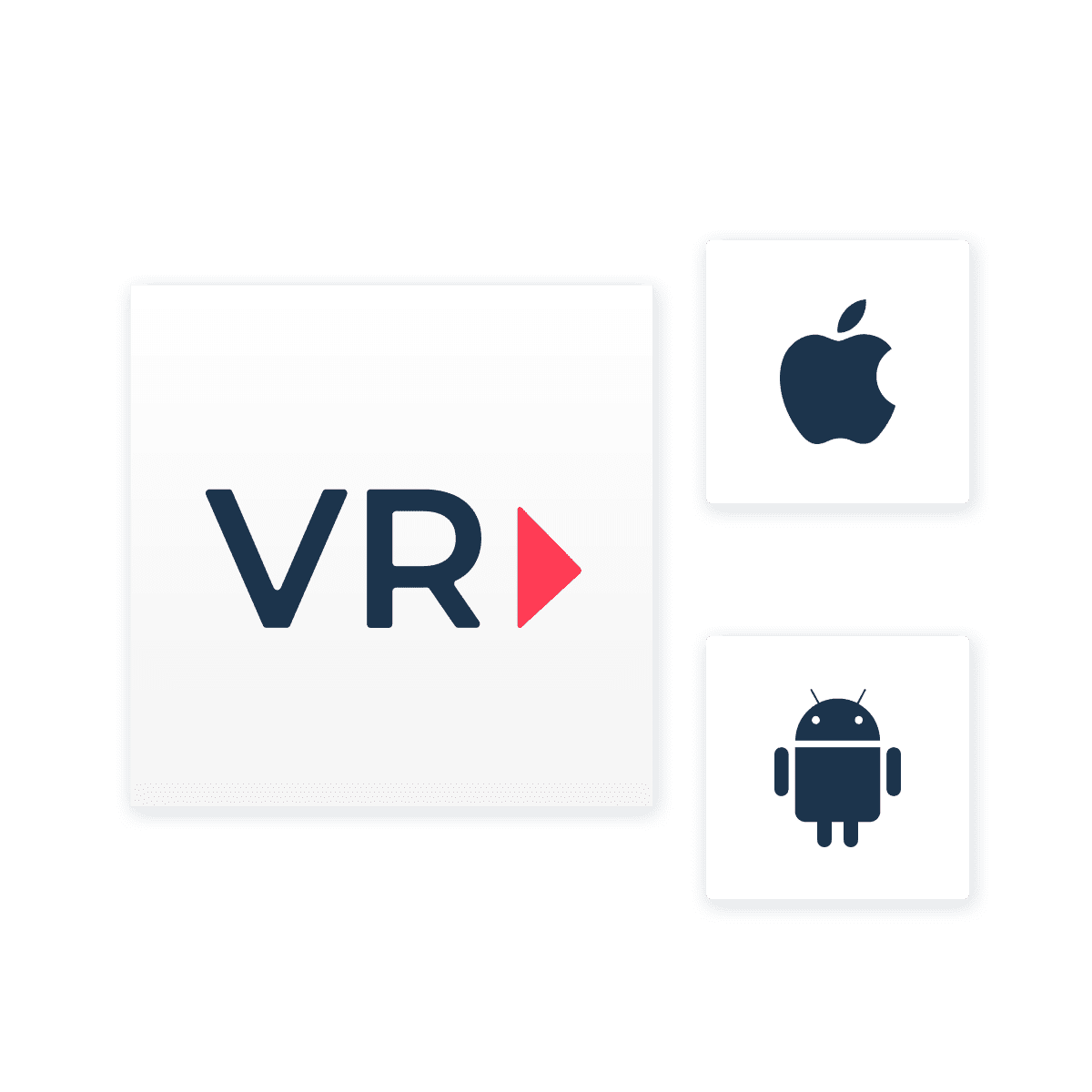 Cloud-based infrastructure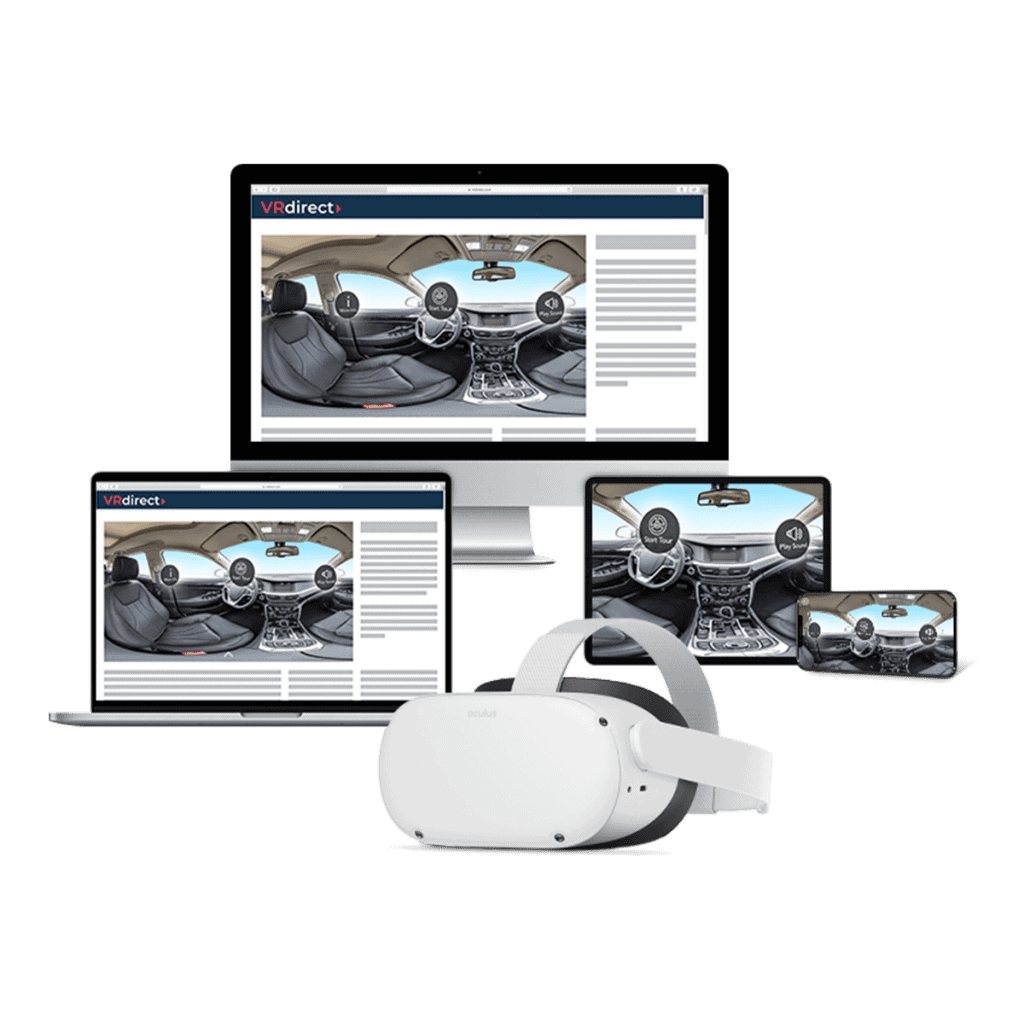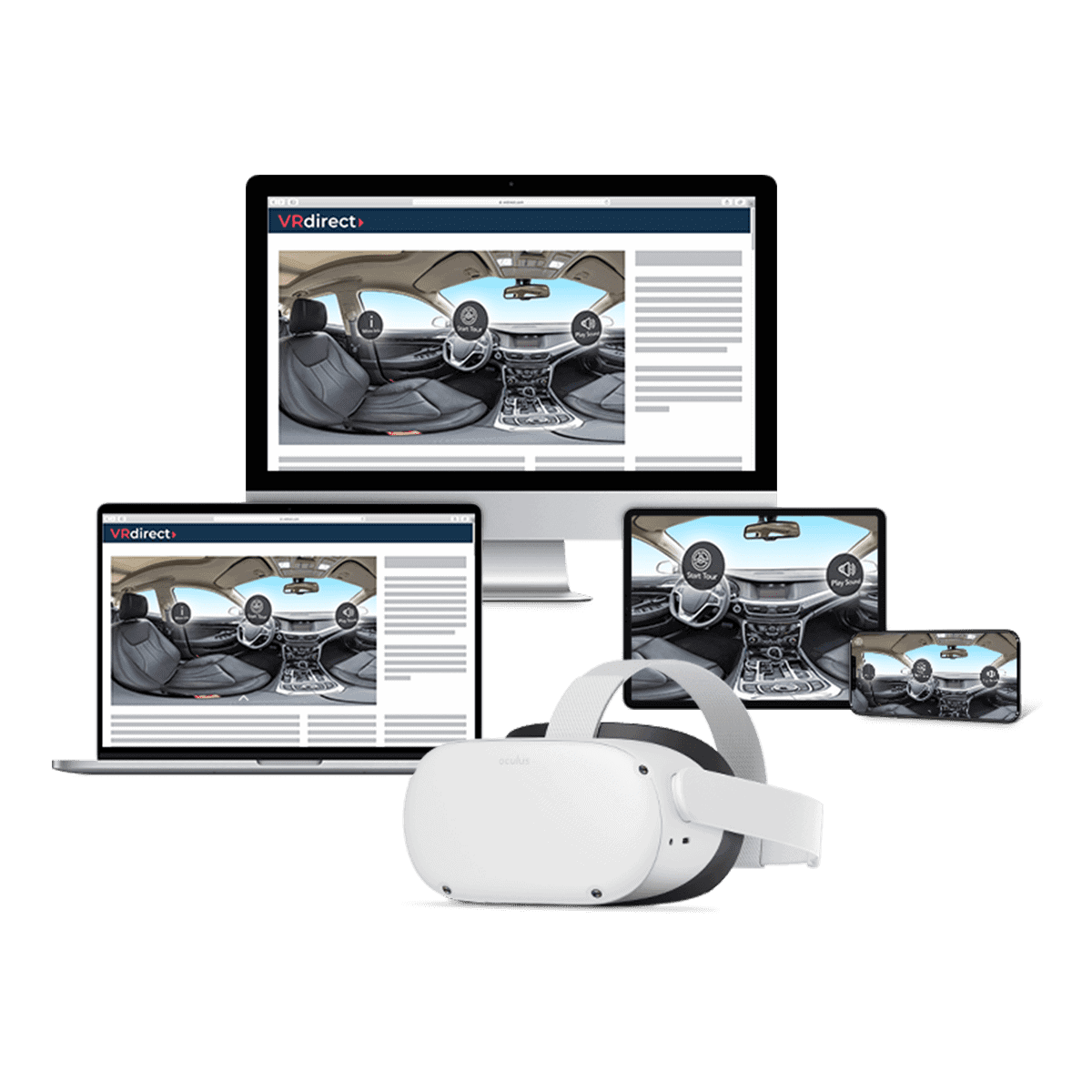 Flexible player for every browser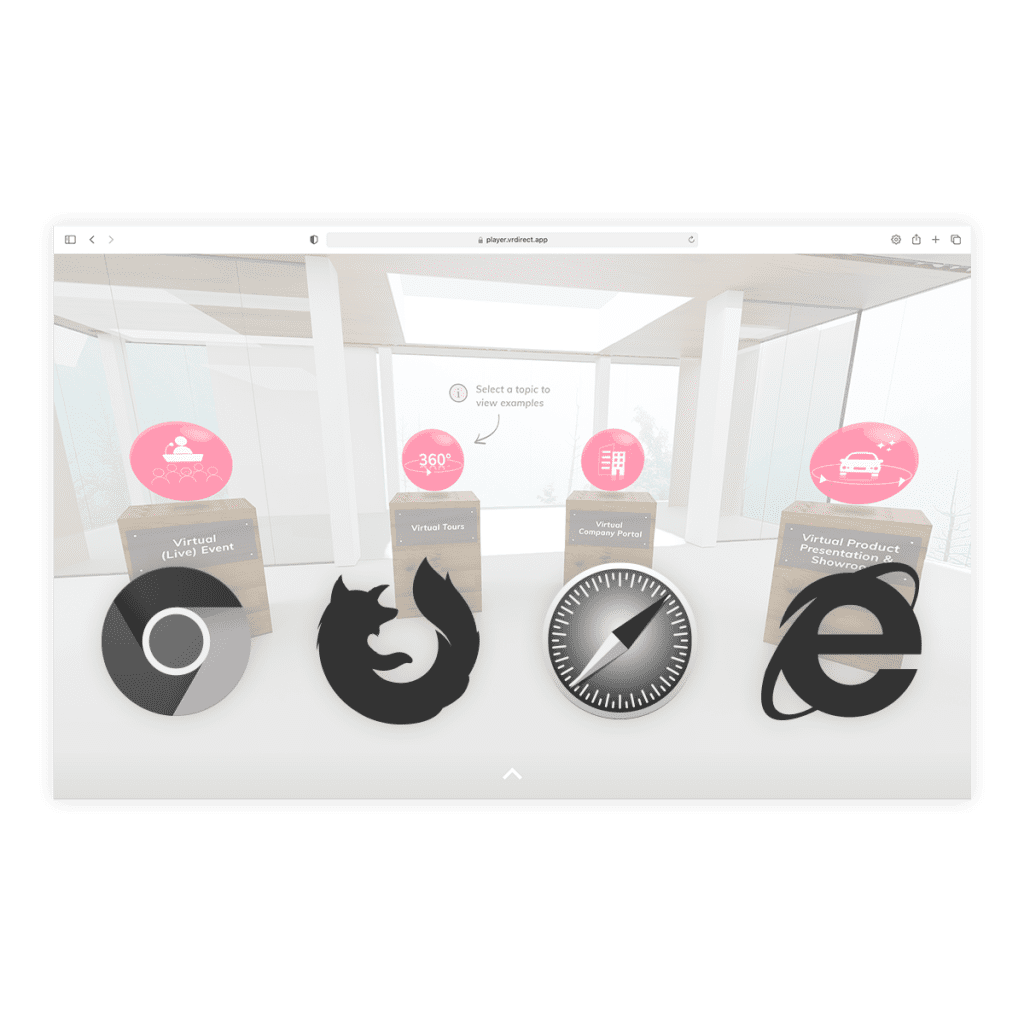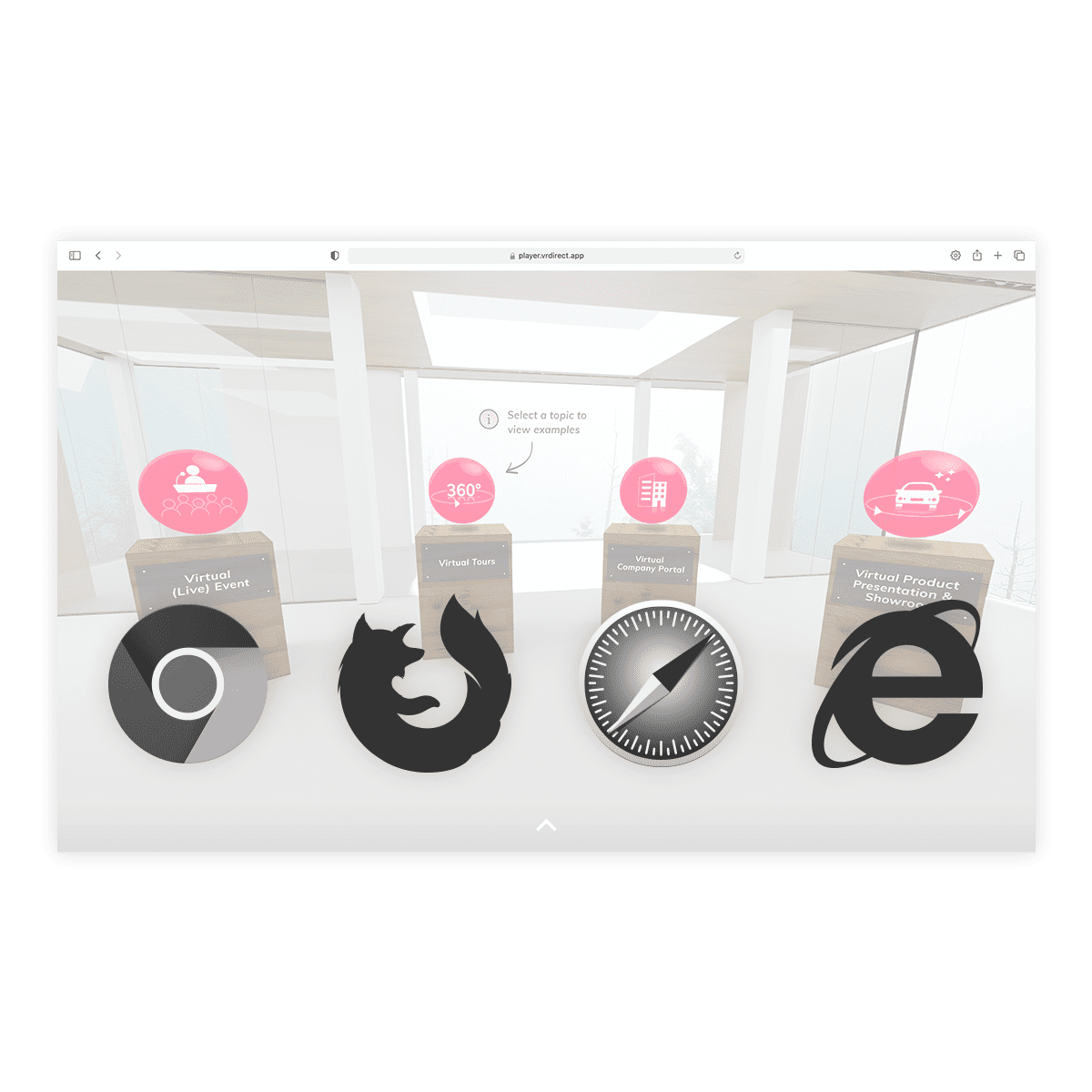 Custom White Label Solution Case Study
Virtual Reality applications are becoming increasingly relevant for SME customers. As Deutsche Telekom, we want to offer customers a simple solution to create Virtual Reality projects with the "Telekom VR-Tour" offering as part of our MagentaBusiness WebServices portfolio. VRdirect provides the best VRaaS technology to enable our VR products and allows for flexible integration in our CI and CRM systems - which makes them the ideal partner for us.
Simply write to us or book a demo call directly to find out how you can revolutionize your brand presence with our platform.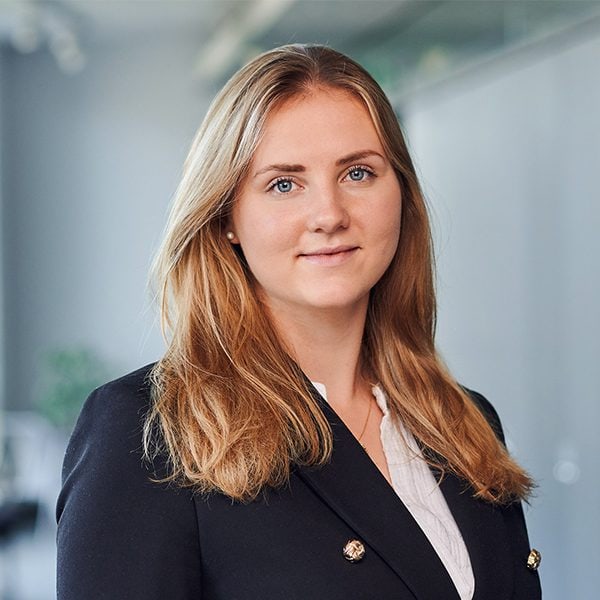 Or fill out the form and we'll get back to you as soon as possible.