Virtual Reality Marketing & Entertainment
Stand out from the crowd with unforgettable and immersive Virtual Reality experience to drive sales, raise brand awareness and retain customers.
Customer expectations are constantly evolving. At the same time, it is becoming increasingly difficult to be remembered in the face of a media oversupply and the shortened attention span of users. Virtual Reality provides the remedy: Excite your audiences, make them engage with your products and brand and make your message stick in their minds.
Engaging Experiences – Measurable Success
75% simplified decision making
By letting audiences engage with your products and your brand directly and in a conceived "realistic" environment, customers are more likely to make a decision for your products, services and brand.
49% Increased brand awareness
Virtual Reality in Marketing & Entertainment not only drives sales, but also your brand awareness: According to a study by Touchstone Research, 80% of consumers feel positively towards experiencing branded VR tactics.
230% higher emotional connection
Virtual Reality's high degree of immersion and interactivity leads to a stronger emotional connection to the content that's shown as well as your brand and products.
The VRdirect platform enables companies to create and share Virtual Reality projects with internal teams. The VRdirect Studio allows to create VR projects without expert skills. Projects can then be shared globally in real-time using the VRdirect Cloud and the VRdirect player for Smartphone, Tablet, Browser-/Website or VR headsets.
The VRdirect platform makes your company enterprise VR-ready.
Easy to use, Enterprise ready and enabling many VR use cases across the entire organization.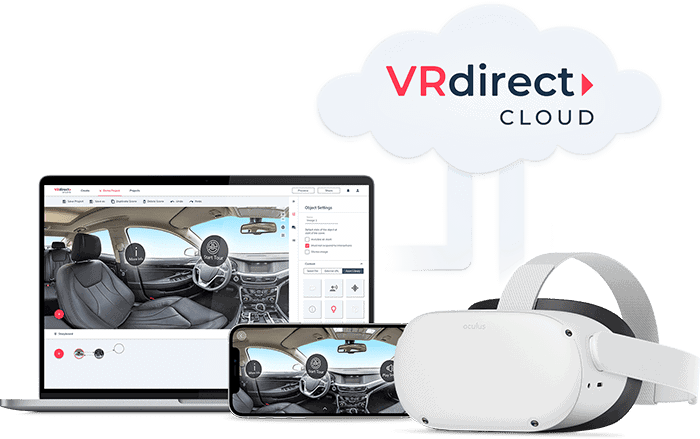 Powerful and easy-to-use VR editor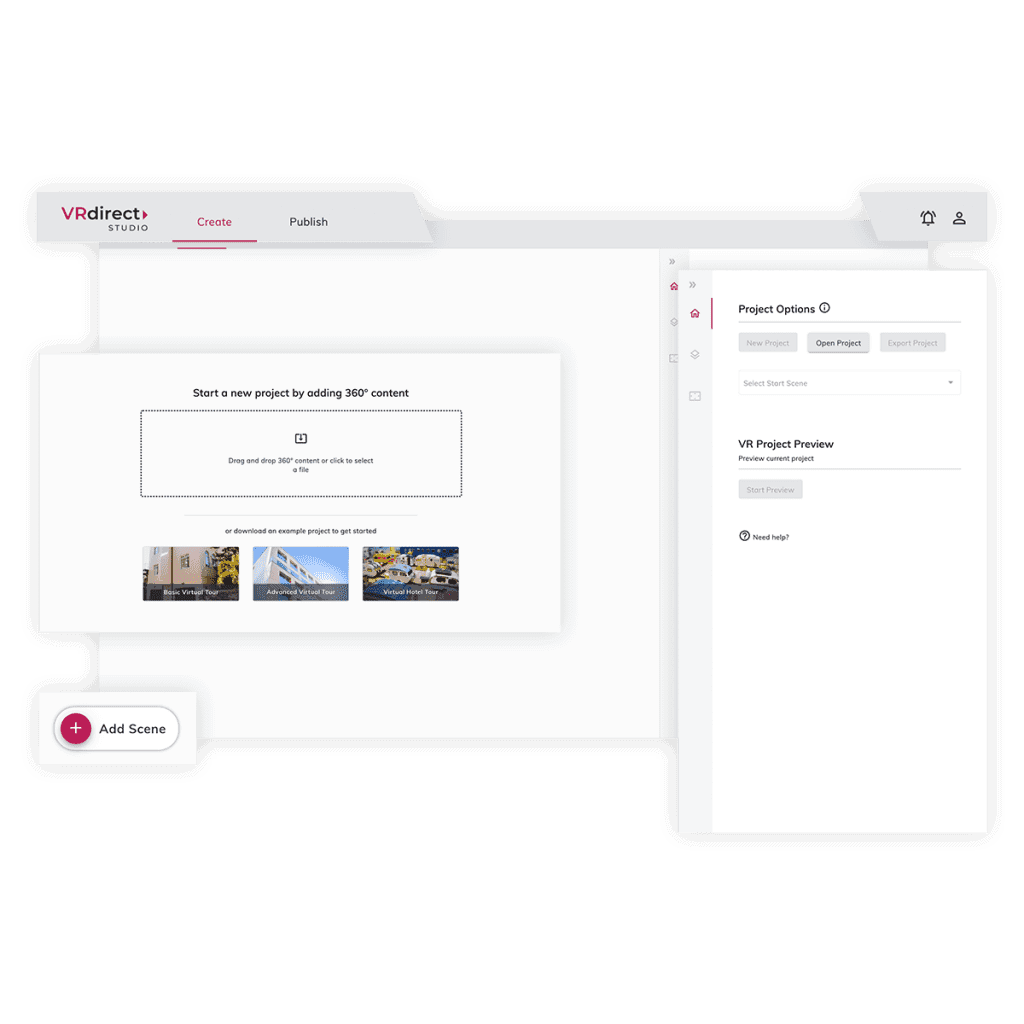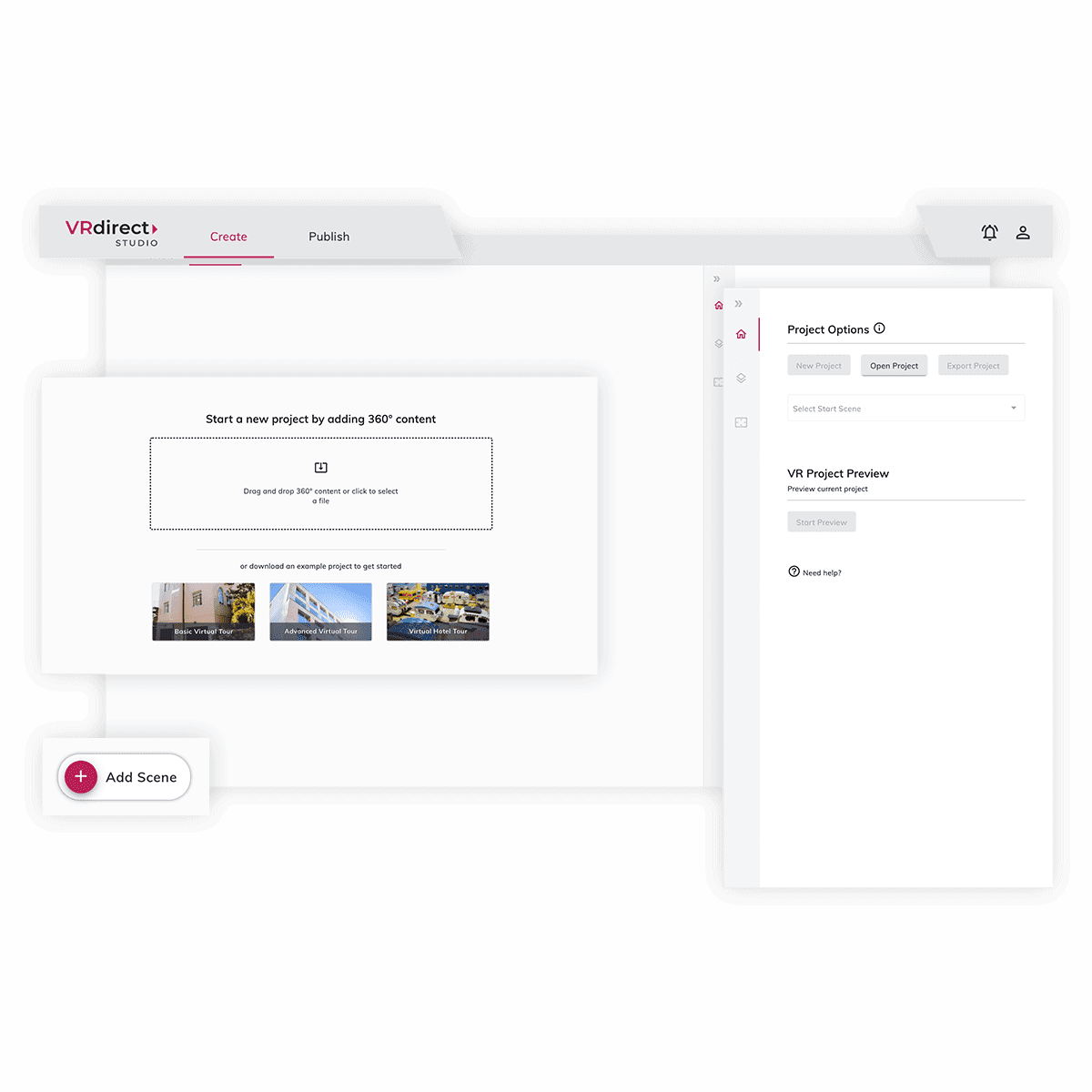 Native App for mobile devices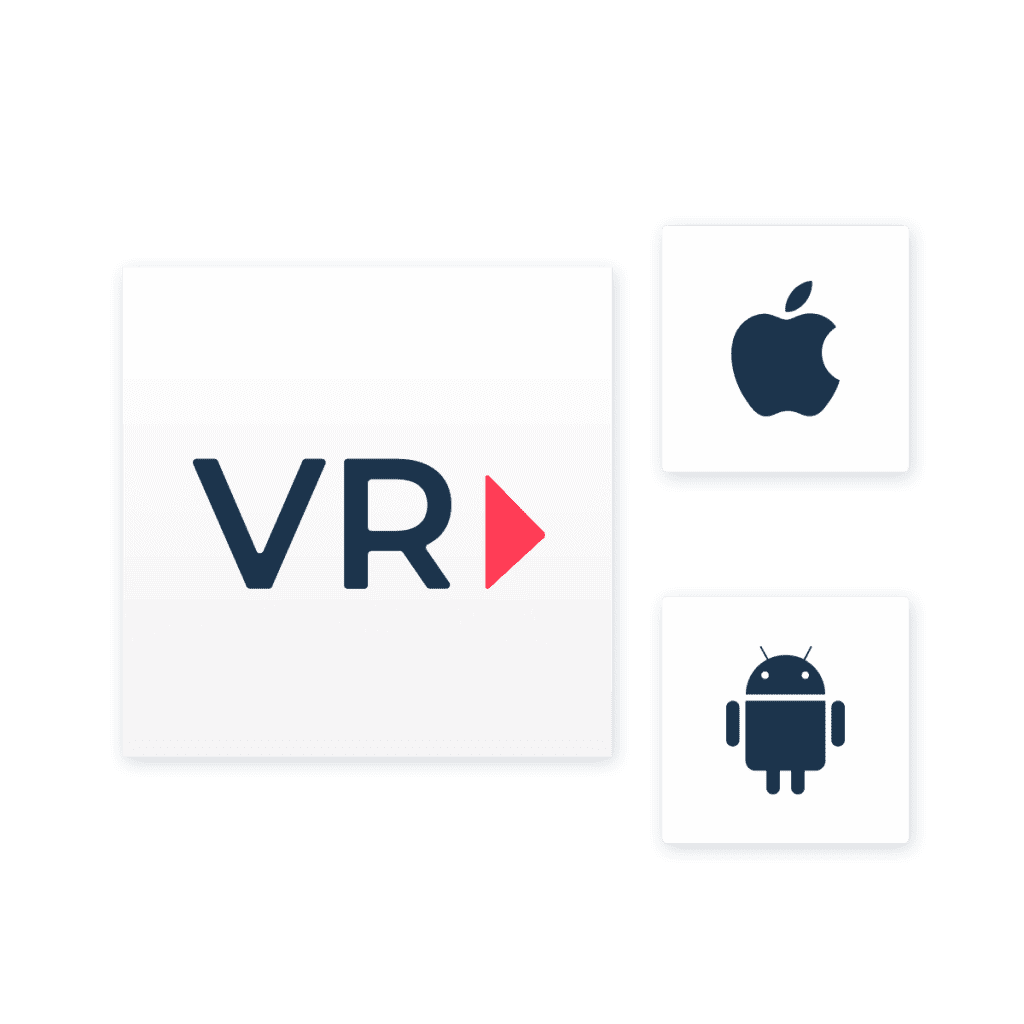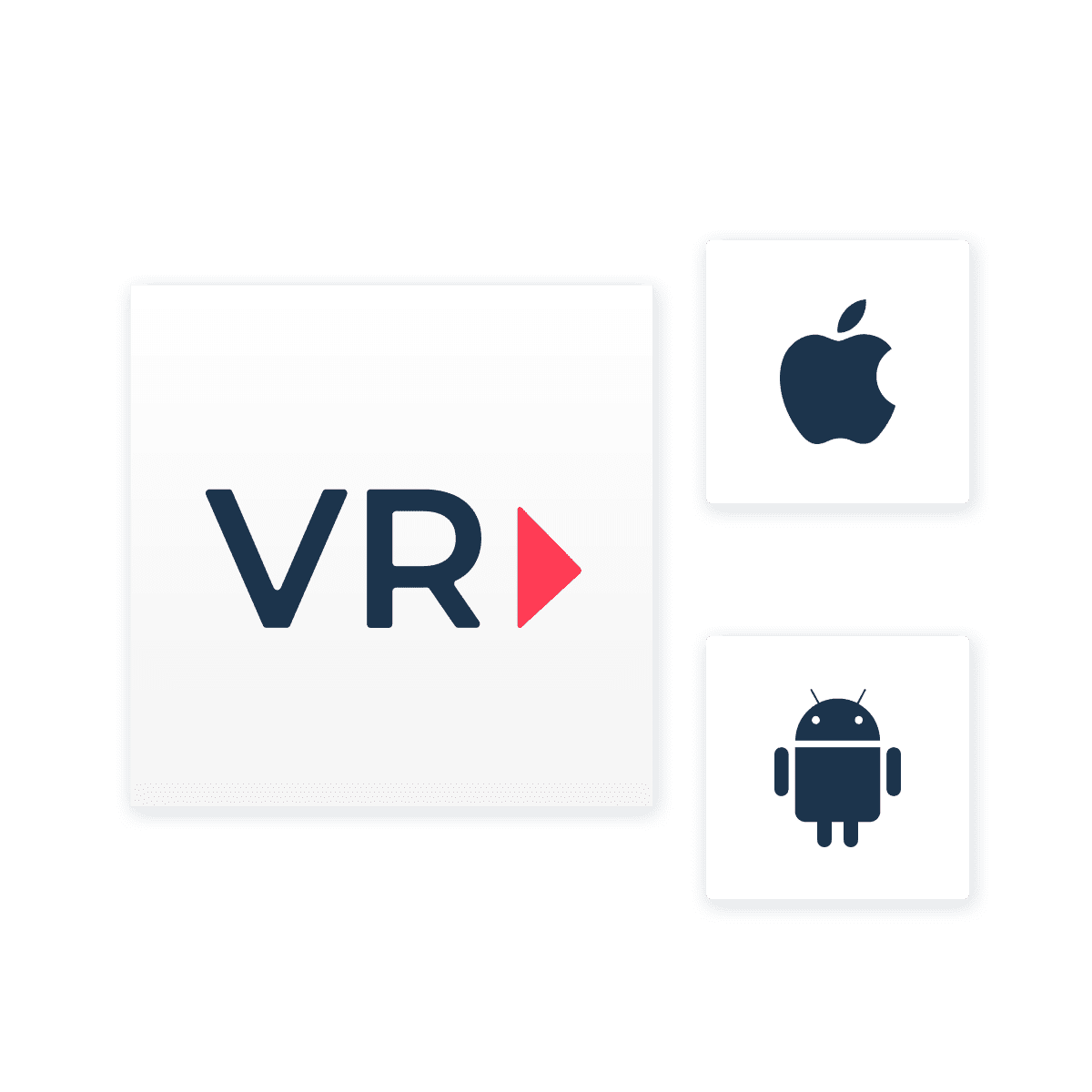 Cloud-based infrastructure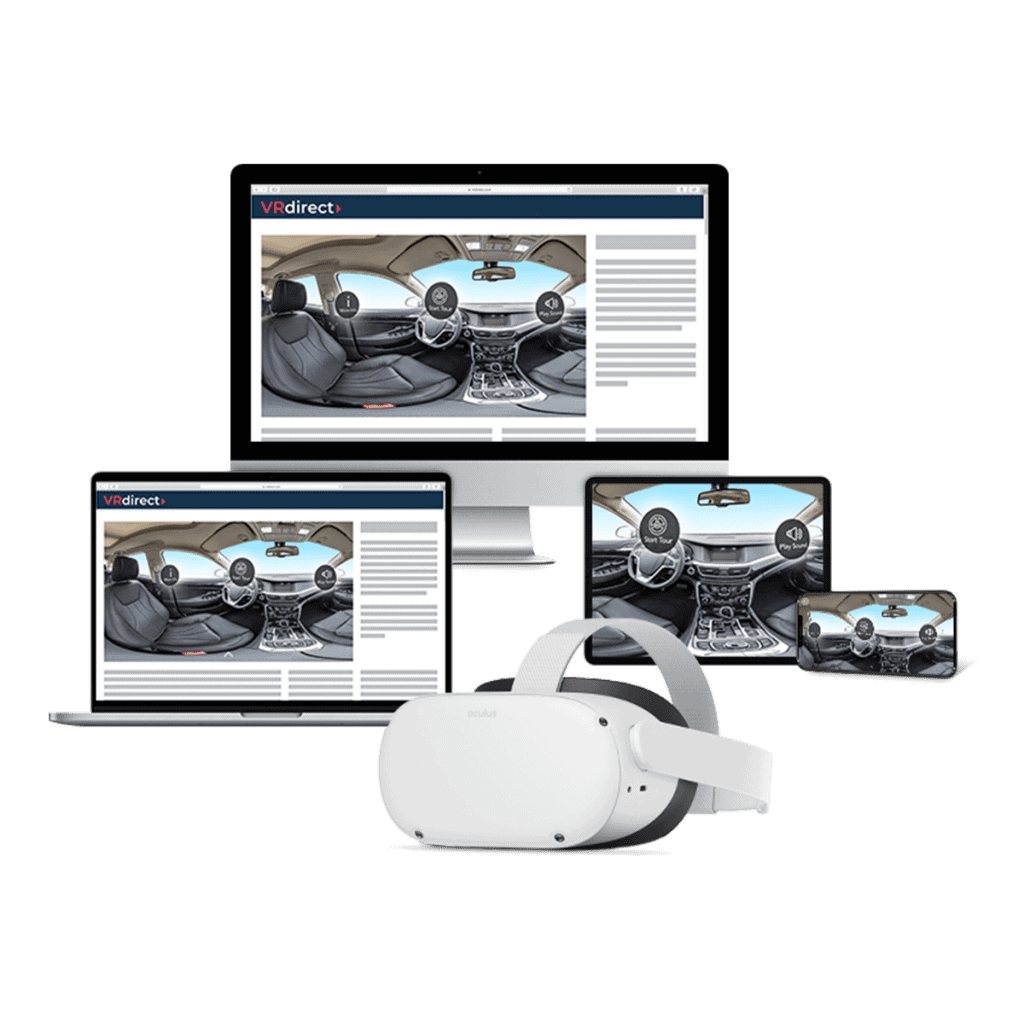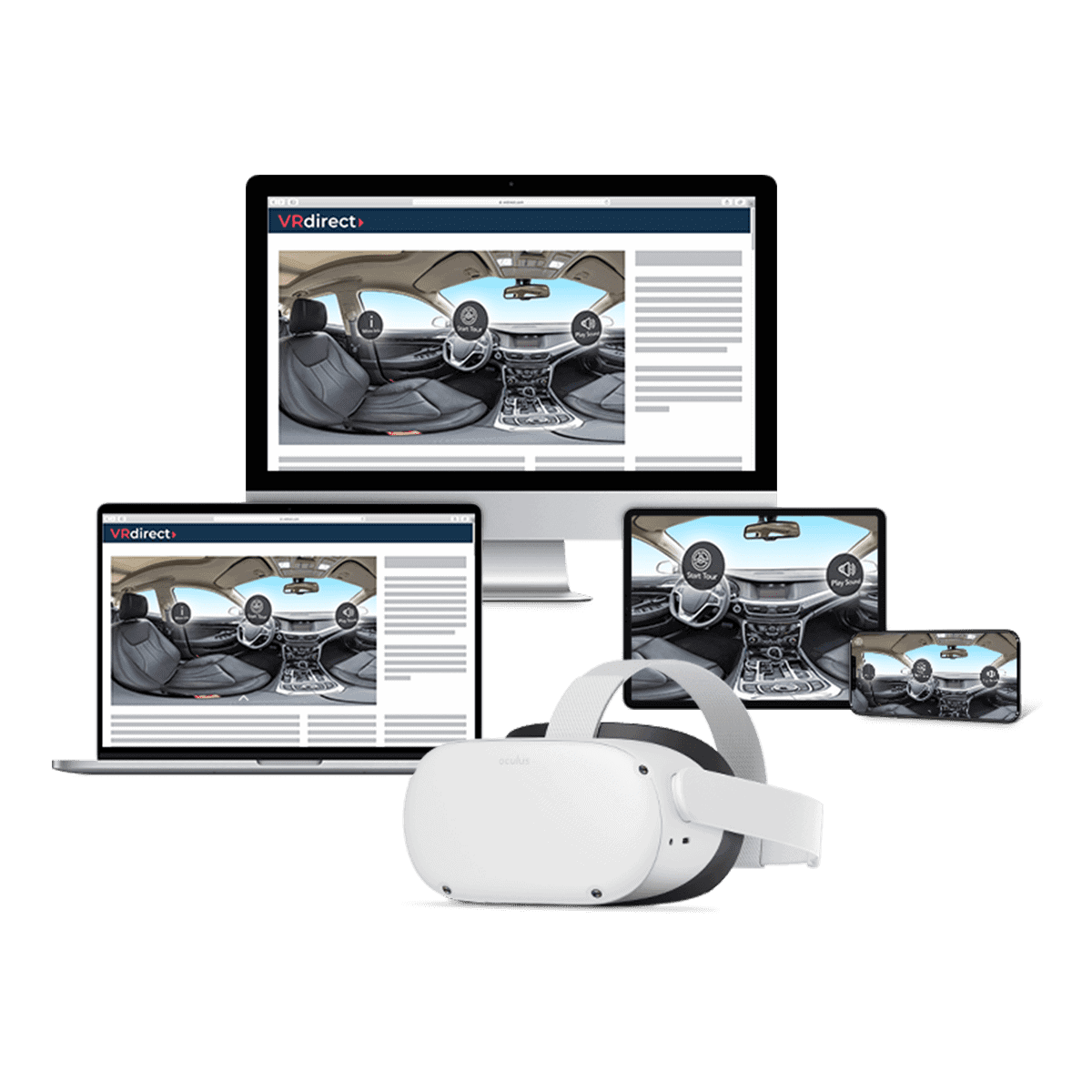 Flexible player for every browser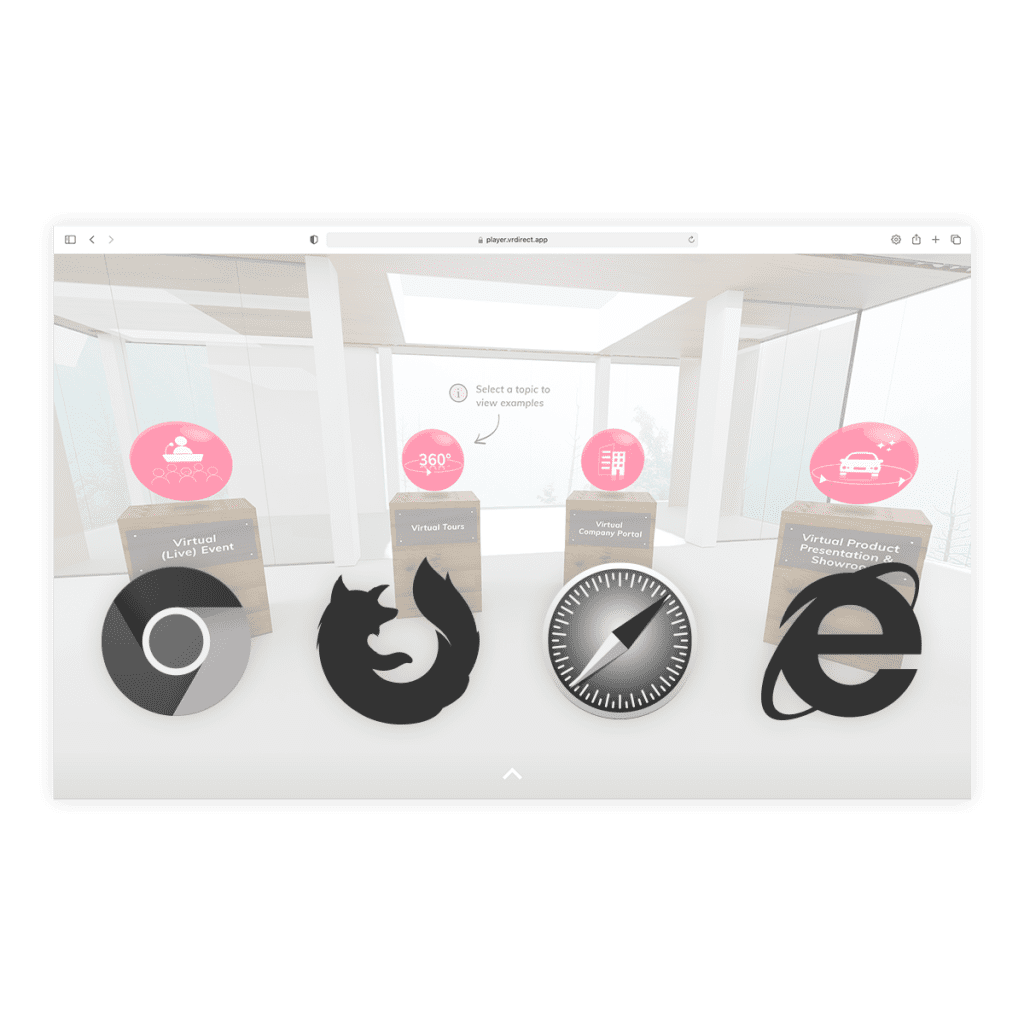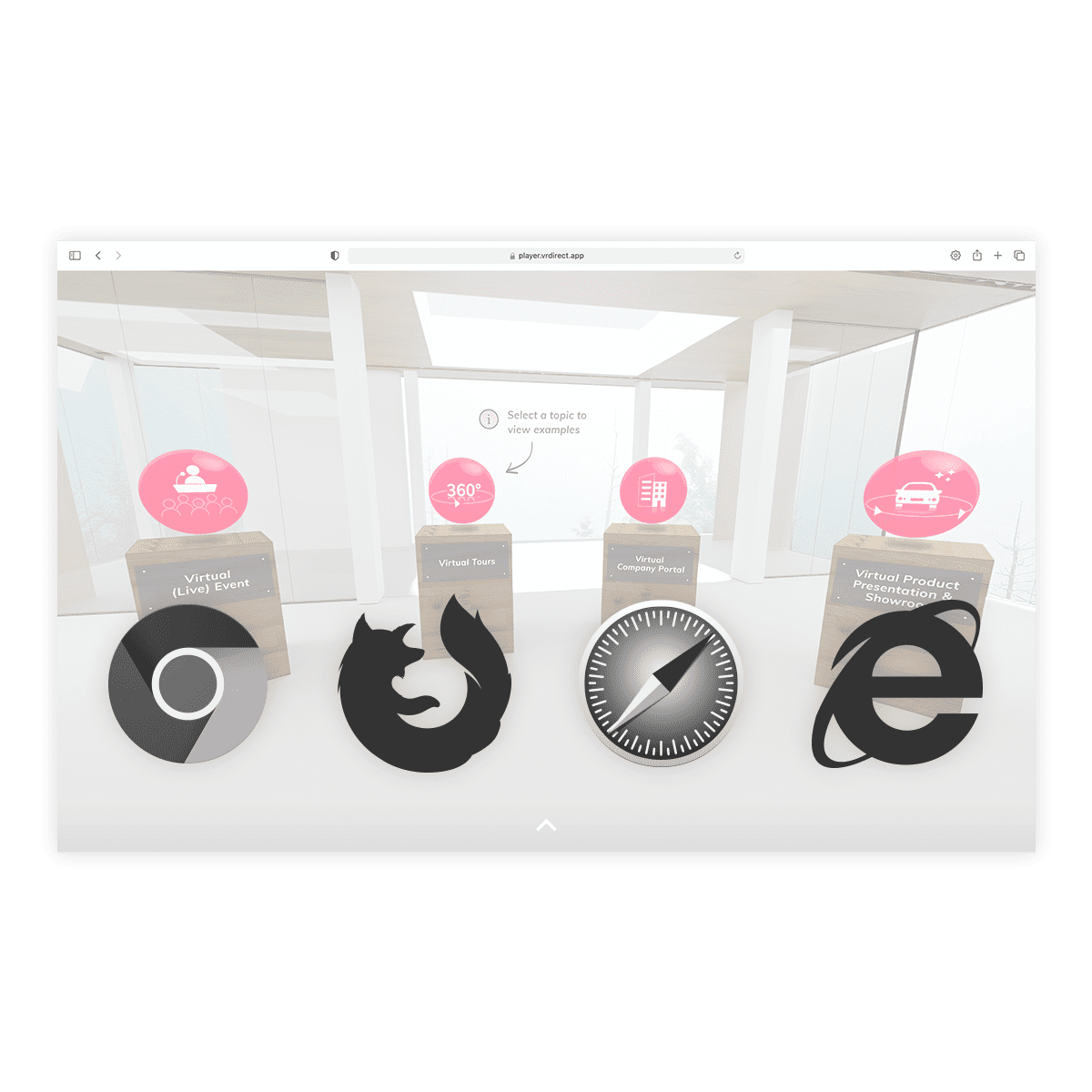 Experience true immersion
Still not sure how to apply Virtual Reality Marketing in practice? Try it out – with our demo application.
These companies are already successfully
using Virtual Reality Marketing & Entertainment.
Nestlé began integrating Virtual Reality into the company early on, for instance to improve employee safety through flexible learning. A current example is the Girona Pedestrian Safety Training.
How does a bank maintain personal contact with customers and partners in the digital transformation? With virtual reality, as the Creditplus case impressively shows.
At numerous airports, Fraport AG is responsible for a wide range of comprehensive service areas that go far beyond the smooth running of aviation activities. For example, Fraport operates the Visitor Center at Frankfurt Airport, an interactive world of experience covering all aspects of the airport.
"Working with VRdirect could not have been simpler or faster. It was a very constructive cooperation at eye level, goal-oriented and focused on the final result."
"We are already seeing XING clients using the VR platform VRdirect and are keen to keep on recommending it within our partnership."
Are you ready for
Virtual Reality?
Simply write to us or book a demo call directly to find out how you can revolutionize your brand presence with our platform.