Deutsche Welle makes it possible to experience world cultural heritage sites comfortably from home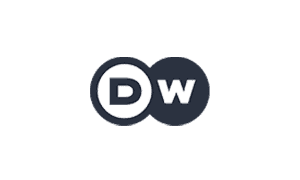 Deutsche Welle (DW) is Germany's public-service international broadcaster and a member of the ARD association of public broadcasting corporations. It is a non-profit-making 'institution of public law' with headquarters in Bonn and a second site in Berlin. DW broadcasts in around 30 languages, providing a news and cultural world service across radio, satellite, social media and the internet.
To further its cultural education mission, DW planned a number of 360° interactive tours of several of Germany's 46 World Heritage sites. The title of World Heritage is awarded by UNESCO to cultural and natural sites around the world considered to be of outstanding value to humanity. The initiative has become a force for appreciating and safeguarding the world's special places.
DW is keen on using the latest technologies to widen its reach and digital footprint, so creating 360° interactive tours appealed as a medium to draw people in to explore the cultural treasures of these heritage sites.
The right Allocation of Cost, Time and Scope
First calculations showed that if the traditional development path for creating interactive 360° content was followed, it would bite too heavily into available resources. Especially the shooting of high-quality 360° video footage to get the strongest immersive feeling in Virtual Reality, was a priority for DW. The question was, how could this be prioritized within the project's constraints?
And then there was scope. Storytelling is especially important for DW and their main skill. The vision was to tell a story using interactivity, letting a virtual visitor find their way through an unfolding puzzle via their own choices. With the high cost of traditional VR postproduction it seemed to be very difficult to realize the story vision of DW. So how did they find a way to balance the factors cost, time and scope?
VRdirect Smashes the Constraints of Traditional Development
Rather than the traditional way of creating VR content, VRdirect has a more streamlined, cost-effective and user-friendly model for bringing interactive VR apps into production. When they teamed up with DW, VRdirect showed how using the VRdirect platform it was not only possible to cut the cost of development by 70% compared to traditional methods, but the time from conception to realization was also much faster. Adding interactivity was not a problem anymore either, which led to DW being able to transform the projects into little games and riddles with their trademark amazing storytelling.
The possibility to manage the content themselves is an absolute plus for DW and enables them to create VR projects without being dependent on 3rd parties. The 360° videos were shot by DW journalist Elisabeth Yorck von Wartenburg, who has been building up her videoing and storytelling skills by taking her 360° camera to places such as Neuschwanstein Castle and the baroque city of Dresden and reporting on those places. The VRdirect platform requires no specialized computer skills to integrate videos like this into an app and add interactivity, meaning it can all be done more cost-effectively and speedily in-house.
Using the VRdirect platform, DW were able to realize the full scope of each project and publish their creations across a range of devices including creating a branded DW app for iOS, Android and Oculus Go. The interactive stories can also be added to and improved by DW, guided by their full control of statistics and user data, and instantly rolled out to customers.
DW Succeeds in Opening the Doors of World Heritage Sites to the World
The result has been the realization of five projects which allows virtual visitors to move autonomously through awesome virtual recreations with English and German storylines of Wartburg Castle, Wadden Sea, the city of Bamberg, Aachen Cathedral, and the Bauhaus building in Dessau. This can be done from anywhere in the world, thereby bringing German heritage to the virtual visitor without them needing to move from their sofa. Indeed, with the travel restrictions of the coronavirus emergency, this has been the only way to visit these places.
Through gamification the visitor is further engaged and entertained by having them play detective and find missing objects and solve riddles. For example, at Aachen cathedral a bust of Charlemagne is missing! At Wadden Sea a lost seal pup needs rescuing! Experiencing world heritage sites digitally was never so much fun as with these projects! DW's mission is accomplished.
Each project is viewable in dedicated and branded iOS, Android, and Oculus Go apps downloadable for free in all stores, as well as over the Web on the DW website.
Using VRdirect, DW has found a way to make use of VR in a timely and cost-effective way, to stand out from the competition, and to realize new ways of storytelling. You could too!
Without VRdirect we could not have implemented our idea. So, thank you again for the great cooperation! Together we have been able to release an innovative and exciting app.
Schedule a free product demo and learn how to easily create interactive 360° VR experiences.
In close collaboration with Cherry, VRdirect developed a comprehensive virtual showroom that combines every product department of Cherry in a shared environment. By visualizing products in real-life application scenarios, viewers get a clear and concise picture of how Cherry products can help them in their everyday lives. The high degree of immersion conveys the company's advertising messages in a lasting way.
Ensuring the safety and health of their employees is an important and ever-present matter for companies worldwide. Immersive technology like Virtual Reality elevates the learning effect for employees, helping them to grasp the training content faster as well as to apply them more confidently. Siemens has acknowledged exactly this and successfully implements Virtual Reality to train its employees.
XING Events created a series of Virtual Reality solutions for VExCon 2020 to elevate the user experience for digital events, resulting in improved customer proximity and better differentiation from its competition.