'Content is king' – wrote Bill Gates in his famous essay published in 1996, which still stands true today, in 2021. The once-in-a-generation entrepreneur was on point with his statement cited only god knows how many times since its conception while serving as the guiding principle for companies worldwide. Bill foresaw the burgeoning demand for quality content and its immense power to lure in customers, start conversations and gain their trust. While content still stands as the undisputed king, innovations like social media and other OTT platforms have only superimposed its reign. 
Content effectively bridges the gap between the company and its customers. And any company that has a product to share or a brand to establish needs a compelling story that grips user attention till the very last word. Companies so far have exhaustively relied on written, audio, or video-based content to keep customers engaged with the brand. It keeps them connected with their users, fortifies trust, triggers conversations, and relays information to their users, daily. And when done right, clever content strategy drives sales, upwards. 
VR content marketing - a force to reckon with
Today, content is everywhere and is everything, at least from the marketing point of view. But, with a shortage of enthralling campaign ideas and over-saturated content platforms, coming up with unique content strategies is a challenge marketing professionals confront almost every day. For them, Virtual Reality is a breath of fresh air. 
One example of a unique and innovative VR content marketing strategy would be the 2016 campaign 'Happy Goggles' by the fast-food brand – Mcdonald's. The company leveraged VR to promote their Happy Meal Box, which kids could convert into a cardboard VR box. It immediately struck a chord with children, and the campaign became a sensation, making customers flock to the nearby Mcdonald's stores to get their hands on the meal box. Since then, Virtual Reality has come a long way from cardboard boxes, and its technological prowess is at a whole new level, which is revolutionizing content creation and marketing. Check our article and learn why Virtual Reality is a great tool for marketing: https://www.vrdirect.com/blog/vr-for-marketing-sales/virtual-reality-as-the-new-marketing-tool/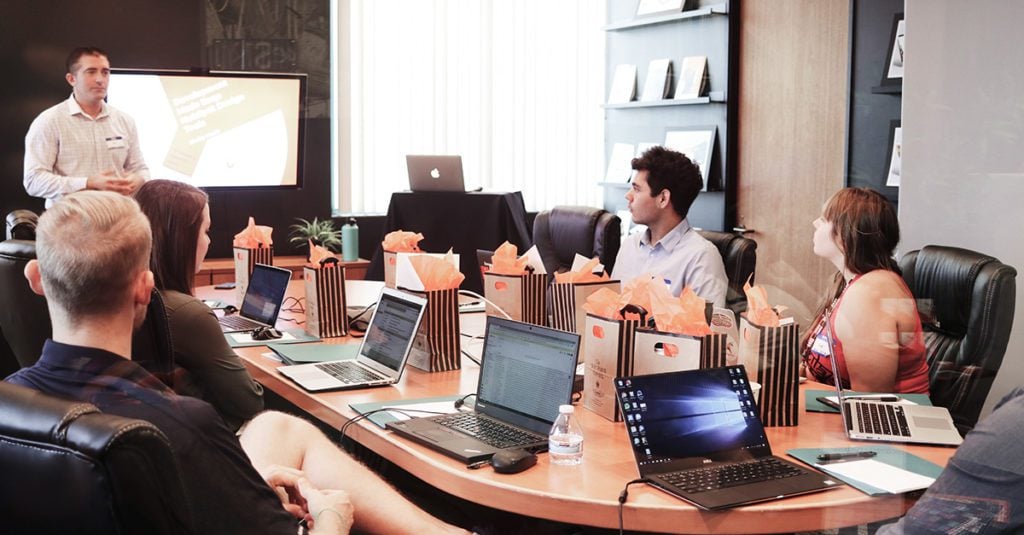 Application of VR in Content and Marketing
Honestly, Powerpoint presentations are becoming plain boring. The flat content is no longer appealing and can manifest boredom in a conference room. But with Virtual Reality content marketing, even a lengthy-tedious medical presentation can become enticing. The immersive power of VR to turn boring traditional content into an interesting one is what marketers should encash. Because being interesting is the key to a successful product presentation or launch. Learn why virtual product presentations provide real business value: https://www.vrdirect.com/solutions/vr-for-product-presentation-showroom/
Using VR for product presentation has several benefits, including:
Make a lasting impression and increased memorability 
No need for physical attendance
An immersive experience that triggers an emotional response
It makes boring-tedious information interesting
VR for product teaser and launch:
With Virtual Reality, you can give a creative spin to your product launch strategy. Using VR as a 'buzz' marketing tool, brands can lure in more interest in the product and give detailed info about what it has to offer. For example, instead of watching a video or reading the brochures, users can feel what sitting inside the car feels like or how the interiors look. Or you can give them a taste of your newly added catalog of exotic holiday home rentals. This way, the customer absorbs much more product information, as compared to a wordy one.
A good example or use case here is the Swedish car manufacturing giant, Volvo. One of the early adopters of the tech, they launched their new SUV range on – Volvo Reality, their very own VR platform. They invited users to test drive their new SUV, see the interiors while taking them on a joyride along a stunning virtual landscape, and all this without the user having to step out of their homes. 
VR for Launching immersive digital media campaigns
While companies are running out of social media content strategies, VR offers new possibilities for retaining an audience and building a new customer base. Social media combined with VR can reap astonishing results. Instead of focusing on the right words to grab user attention, brands can use VR to create a product experience, relay more info, create an impactful experience, and let customers engage with the product virtually.
People who use VR respond emotionally to VR content marketing, and as we know, most buying decisions are emotional. Studies show that companies that included Virtual Reality in their sales process saw an increase in sales by an average of up to 16%.
Virtual Reality for B2B presentation- sales pitch
Startups can use VR for creating immersive pitch decks for investors and let them test the pitched products to evoke more interest. Also, companies selling B2B solutions can present the solutions with more immersive use cases with virtual reality. For instance, mega-sized machine manufacturers can teleport clients to a virtual hazardous work environment such as an oil rig to showcase how their mega machines work. VR has immense potential to significantly improve the entire chain of the sales process, right from presentation to sale.
VR for collecting in-depth user behavioral insights
A key element of marketing is user data. Virtual Reality takes analyzing data a few notch-up by digitizing the previously difficult-to-gauge behavioral data. Examples of consumer behavior data would be consumer desire, what emotions they experienced while interacting with the product, or what influenced them to buy a service. In short, VR helps map consumer behavior accurately, which then can help tweak the product or service to make it more buyable.
Benefits of using VR for content marketing:
First and foremost, Virtual Reality content evokes emotions that make the customers or user bite into the brand story, creating trust and loyalty.
VR content marketing is a crowd puller. And users who partake in it go all the way to the end. For brands, this is an opportunity to use VR for telling longer stories without losing customer interest. 
Engaging content means more customer interest in the brand.
Virtual Reality exposure leaves a lasting impression leading to better brand recall.
VR turns piles of information into a compact yet powerful experience and gives away information in a captivating way.
Instead of trying hard to convince customers with traditional content, VR enables brands to sell product experiences which is way more effective than 2d content. 
And as opposed to brands chasing customers with traditional social media ads or banners, people seek the Virtual Reality experience and come to the brand.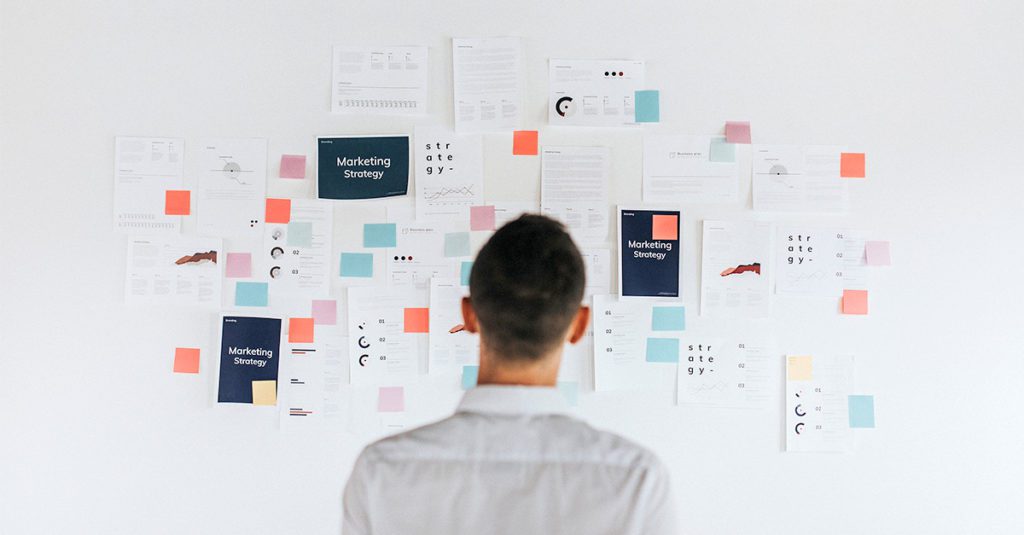 "But.. isn't VR for big brands, with tonnes of money?"
The answer is both yes, and no! It depends on what you want to achieve, how much you are willing to invest and how immersive you want the experience to feel. Creating fully immersive virtual environments using gaming engines such as unreal or unity is possible, but they require a certain level of expertise, investment, time, and patience. 
On the other hand, using enterprise-ready VR solutions like the VRdirect Studio, the transition to VR could not have been any easier and cost-effective. Whether you are a sole proprietor, a multinational company, or someone who wants to publish online projects, VRdirect is a solution that is empowering and meant for all.
How VRdirect enables engaging VR content marketing?
The platform is fully enterprise-ready as all applications can be used company-wide and made available across departments in a central hub application.
In addition, Virtual Reality projects created with VRdirect Studio can be published instantly via any VR-ready device, smartphone, or web browser and updated in real-time. The VRdirect platform makes you enterprise VR-ready within a short time and with minimal effort.
Cherry, a German company, created virtual showrooms using VRdirect, to drive sales and strengthen their brand, and that too, within a short period without any previous knowledge or experience in using VR.
VR is a tool that can revitalize your content marketing efforts while it is up to your imagination how you use it and bend the reality to meet your goals. Especially when you are in a competitive market, Virtual Reality campaigns can cut through the clutter and make your marketing campaign stand out.
For companies striving to find new innovative ways to engage the content-hungry masses, one thing is for sure, VR seems to be the magic pill that can satiate their growing appetite. Further, with the decreasing prices of VR devices and social distancing becoming a norm, businesses sit on a gold mine, if only they figure how and where to dig. If you want to know how to use Virtual Reality for your business case schedule a free demo with us.