Imagine you are marketing a tropical beach resort (or perhaps you really are). You've organised your photo-shoot to capture the best angles in your premium rooms, sourced glorious stock images of the locality, maybe created a video to embed in your website. You sit back after a job well done and wait for the bookings to come pouring in; because you've got the best suites, the best beaches, the best restaurants on the whole coast. But the traveller you want to attract spends seconds scanning your photos before moving on to another of the hundreds of other offers available through the click of a mouse.


An Immersive Preview of the Traveller's Destination
Now imagine that you could virtually teleport this potential guest to your resort. She could look around at the stunning white beach, look up at the birds gliding in a warm blue sky, down at the fish swimming around her toes in a crystal-clear aquamarine ocean. She can hear the lapping of waves on sugar-crystal sand, the call of the seagulls, and the sound of laughter and music from a beach-bar behind her. If she wants, she can turn around in this virtual world and walk towards the bar, look at the cocktails on offer, see the laughing faces of other guests, discover what food will tempt her taste-buds. She can go and look all around the guest-rooms on offer, knowing she is not just being shown the best camera angles. This builds a feeling of trust towards the vendor and confidence that her holiday will be as good as the marketing promise.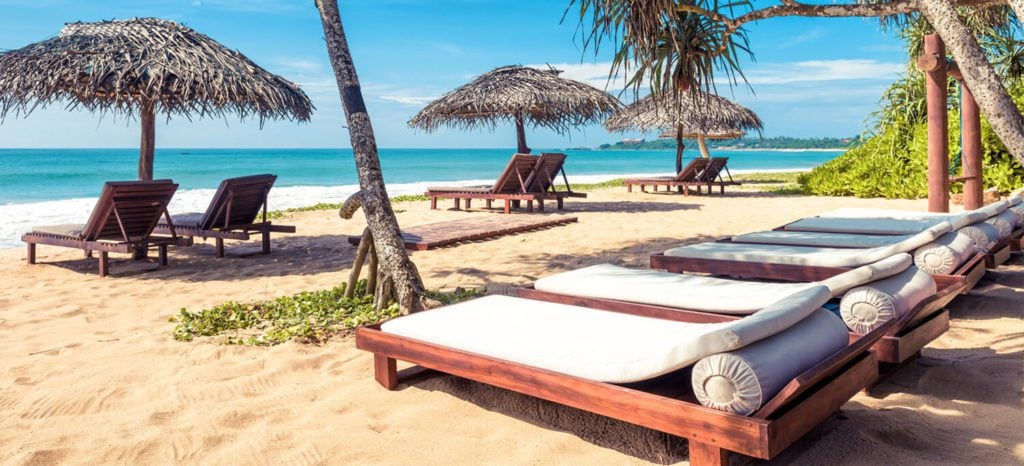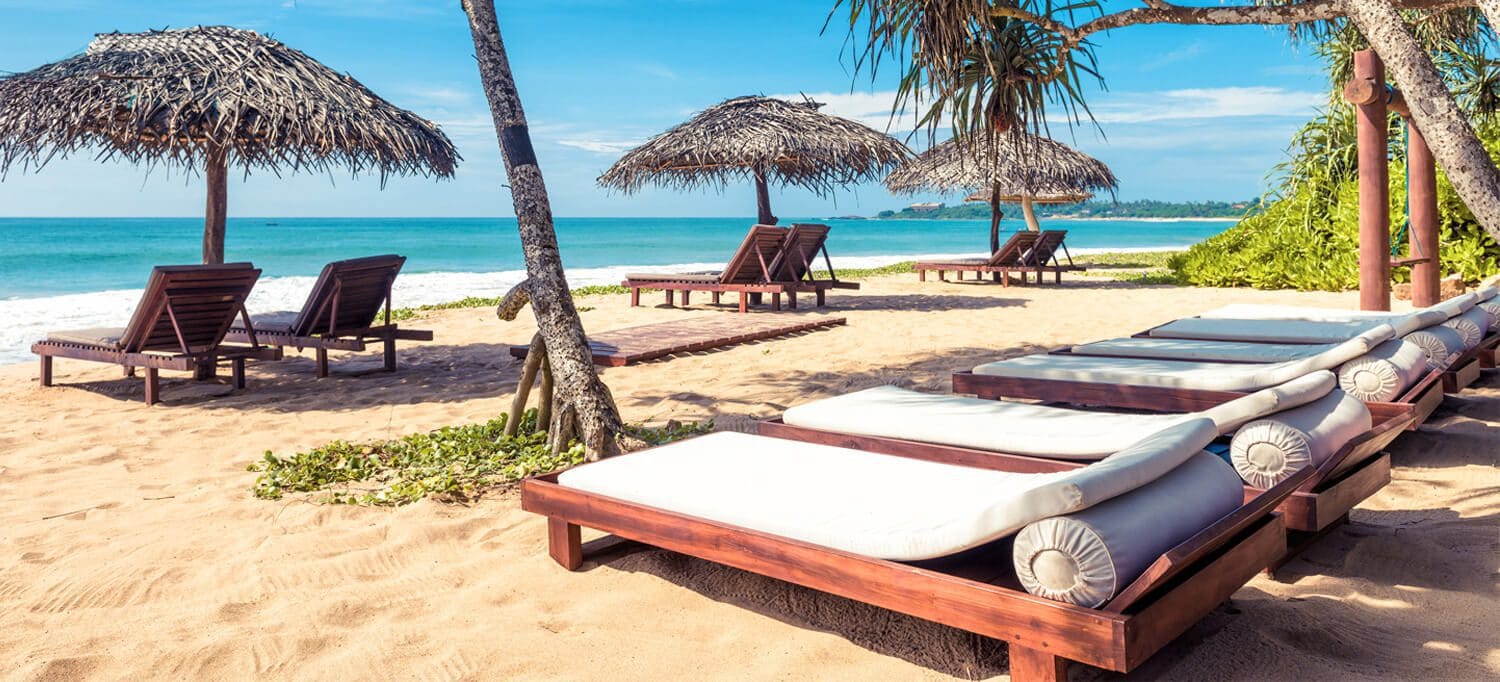 The Feeling of Actually Being There
This experience we have described is interactive 360° or Virtual Reality. It is so immersive that our traveller brings her own sensations to the experience, conjuring up her own smells for the food, and the feel of a sea-breeze on bare arms, and the prickle of warm sand underfoot. VR conveys a very real feeling of actually being at the location, a memorable experience that will stay with her long after she's looked at the static images and YouTube adverts of your competitors, and thereby positively influencing her destination purchase decision.
Early Adopters
Up until recently, the costs of creating VR experiences for the tourist industry have been dauntingly prohibitive. Similarly, the accessibility of what's being offered has had only a niche audience, and mostly involved providing VR headsets to customers.
Major players like Qantas and Emirates airlines have been trailblazing the way in their industry for a while now, offering VR destination guides to their passengers, virtual tours of the aircraft and first class suites and immersive in-flight movies. Thomas Cook similarly pioneered 'try-before-you-buy' 360° VR experiences of destinations at their VR concept stores back in 2014, and in the same year Marriott launched its 'Travel Brilliantly' campaign which allowed guests to experience virtual honeymoons at their select hotels.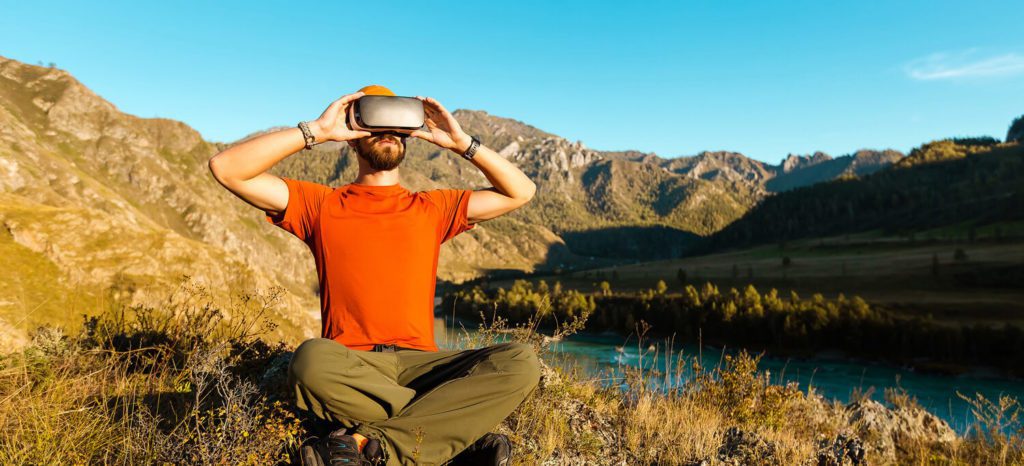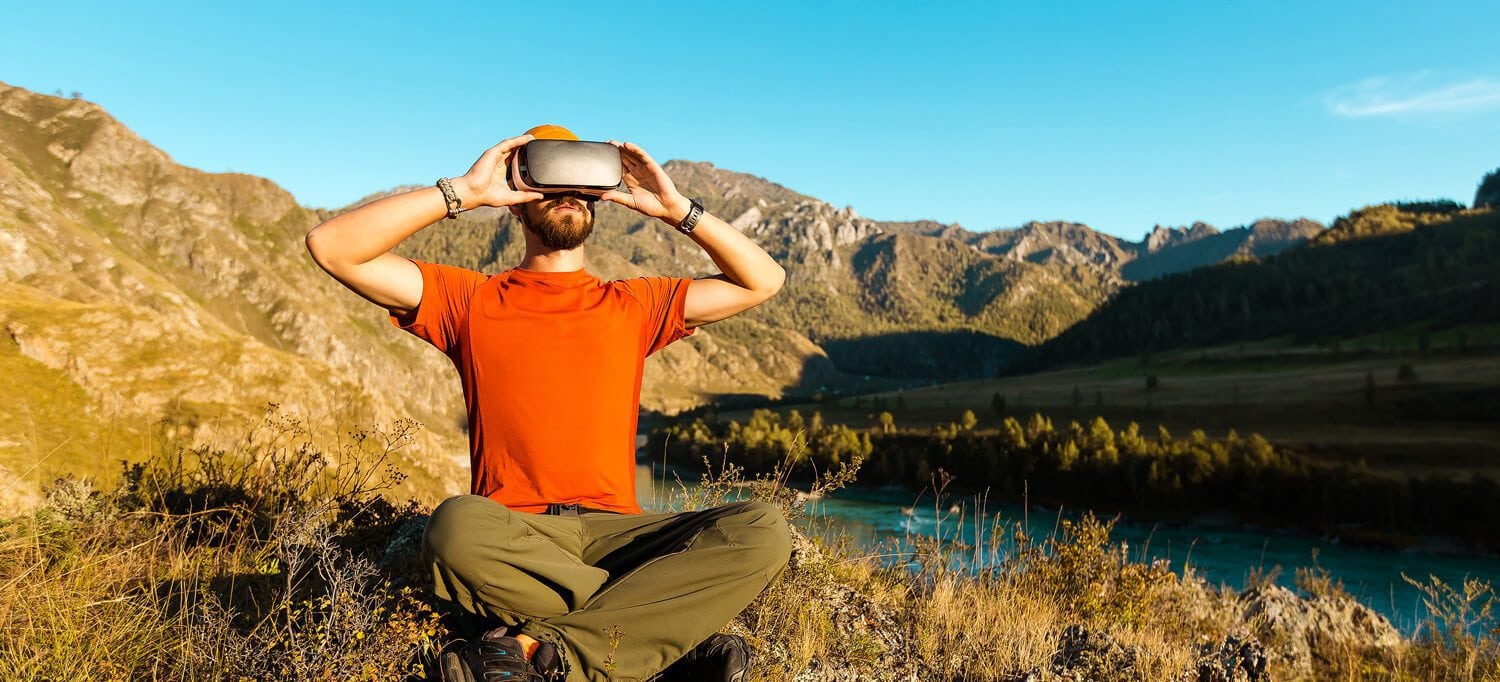 The risks and costs for early adopters of new technologies are well-known. But after robust proof-of-concept trials have been passed, hardware refined, and manufacturing costs slashed as production is up-scaled, creating VR experiences is now in the reach of anyone with the vision to take their travel marketing into the future. You just need the right people to guide you and an easy-to-use building and publishing tool. Which is where we at VRdirect come in!


---

VRdirect – Making VR Easy
The VRdirect platform brings you the ability to create professional interactive 360° VR experiences, at whatever level you want to begin. With the VRdirect Studio you can easily create your own experience on your desktop, bringing together images from a 360° camera and combining them with whatever still images, video clips, or audio files you need to tell your story. The finished experience is then uploaded to the VRdirect content management system, where it can be instantly distributed to whichever platform best suits your customers, from an embedded player in a website, to an app, to a VR headset. Try it for yourself and start creating your first interactive VR experience for free!
---
The Journey That Begins The Journey
We are at the vanguard of providing the tools and expertise to help you market your travel destination using VR. New concepts and technologies are emerging to take VR even further. Telexistence Inc. for example, a Tokyo-based robotic startup, has been working on MODEL H, a real-life avatar. Using a VR headset and haptic gloves, the user is able to see what the avatar sees and through the gloves, feel what it feels. A wheel-based design allows the robot to move around a real location. Mind-blowing stuff!
Whatever the future holds, be sure that we at VRdirect will be keeping up with these advances and seeing how we might bring these to you.
A virtual reality travel experience is the journey that begins the journey. If depicting something in immersive video can compel potential travellers to visit, consider it part of your future.