This is how German XR companies see the Metaverse
In October, Cologne University of Applied Sciences will publish the study "XR in Germany 2022," in which 130 XR companies in Germany participated.
According to the preliminary survey results, 81 percent of the companies surveyed see the greatest Metaverse potential in the B2C market. 19 percent, in contrast, consider the B2B market to be more important.
According to the study's director, Prof. Dr. Christian Zabel, the first step in this context is to strengthen the understanding of the Metaverse: "Currently, most users – even in the business sector – don't know what the Metaverse actually is."
The companies surveyed also identify this hurdle. 59 percent consider the limited knowledge of users to be the greatest obstacle to the spread of the Metaverse. Another 37 percent are concerned about inadequate hardware performance.
Read more about the survey results: So beurteilen deutsche XR-Unternehmen das Metaverse
Meta and Qualcomm develop new chips for Next-Gen VR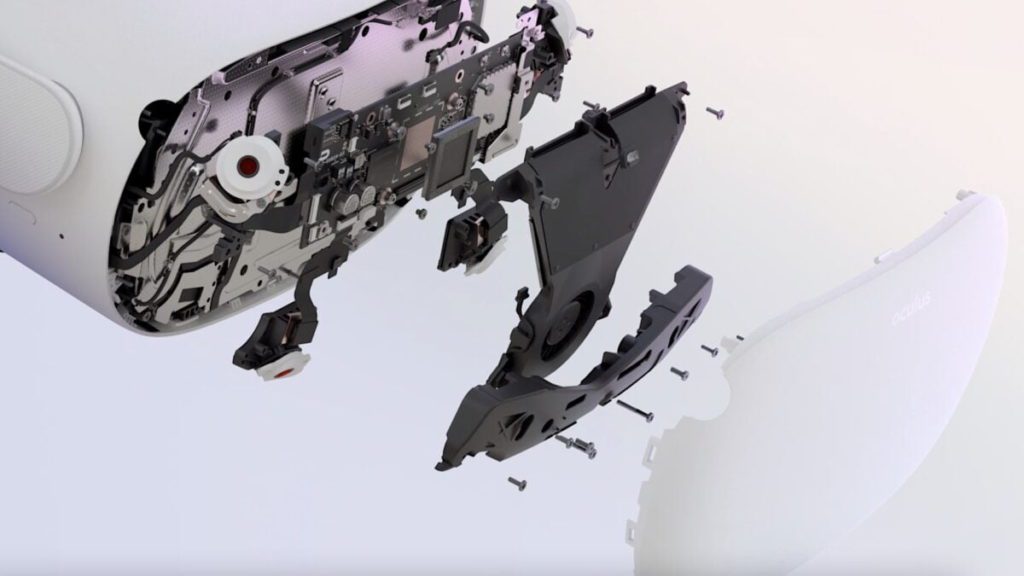 Meta and semiconductor manufacturer Qualcomm will in future work together on the performance of VR glasses. At the IFA 2022, the CEOs of both companies announced a closer cooperation in the development of the Snapdragon XR platform during a press conference.
Qualcomm's Snapdragon XR2 is the current chip standard for most VR headsets available and is found in the likes of the Meta Quest 2 and Pico Neo 3, and the same chip will reportedly be built into the upcoming Quest Pro and Pico Neo 4 VR glasses.
For Meta CEO Zuckerberg, this collaboration is essential: "As we continue to build more advanced capabilities and experiences for virtual and augmented reality, it has become more important to build specialized technologies to power our future VR headsets and other devices."
The two companies have an interest in jointly developing more powerful chips, not least because of increasing competition, although Qualcomm says it will also make them available to other manufacturers.
The announcement is also likely a reaction to Apple's expected VR glasses, which will be based on the powerful M2 chip.
Read more about the announcement here: Meta's Future Quest VR Headsets Will Use Custom Qualcomm Chips for Years
HTC gears up for competition in the XR hardware market
With Pico and Meta launching new VR goggles with eye and face tracking soon, HTC is following suit, at least partially. Face and eye tracking modules for the Vive Focus 3 are supposed to secure the competitiveness of the stand-alone VR glasses.
According to HTC, the face tracking records the lower half of the face and transmits lip movements in real time to the avatar in VR. In addition, the module makes it possible to transmit the voice in lip-sync.
For additional immersion and more natural encounters, the eye tracking is the answer. With the eye tracking module, eye movements and blinks are transmitted to avatars.
The captured data also allows analyses of usage behavior, such as in training or research.
Read more about the eye and face tracking modules as well as technical details here: HTC upgrades Vive Focus 3 with eye and face tracking