Meta releases high-end Quest Pro VR glasses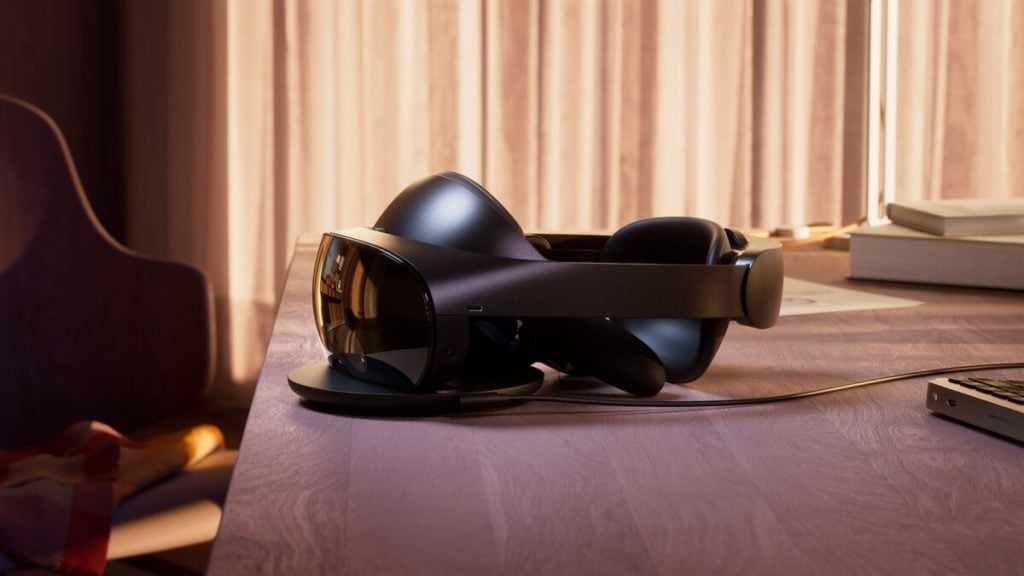 Meta officially unveiled the Meta Quest Pro at Connect 2022. With the new VR goggles, Meta is introducing a high-end headset that is aimed at professional users and enterprises.
The VR glasses come with several technical features that Mark Zuckerberg had already announced in advance. The Quest Pro features color video pass-through for better mixed reality experiences, face and eye tracking for improved social interaction, and a slim design thanks to the thin pancake lenses.
Meta is also incorporating the Snapdragon XR2+ VR chip into the Quest Pro, which offers up to 50 percent more processing power than the XR2 found in the Quest 2. Meta also doubles the RAM to 12 GB compared to the Quest 2.
The performance leap will particularly please professional users. Meta targets the new VR goggles at professional customers and around productivity and collaboration. Perfectly fitting: In a guest appearance, Satya Nadella, CEO of Microsoft, unveiled native Office 365 apps for Quest 2 and Quest Pro.
The cooperation between the two tech companies also enables immersive video meetings with avatars in Microsoft Teams, for instance out of the Metaverse environment Horizon Worlds. Microsoft's Quest apps are scheduled for release in 2023.
Quest Pro will begin shipping Oct. 25, 2022 and will cost $1,499 (EUR 1,799). Included in the price are the new Meta Quest Touch Pro controllers with independent tracking and a charging station.
Read more technical details about the Quest Pro and available accessories here: Meta Quest Pro: This is Meta's new mixed reality headset
New details about the VR glasses Meta Quest 3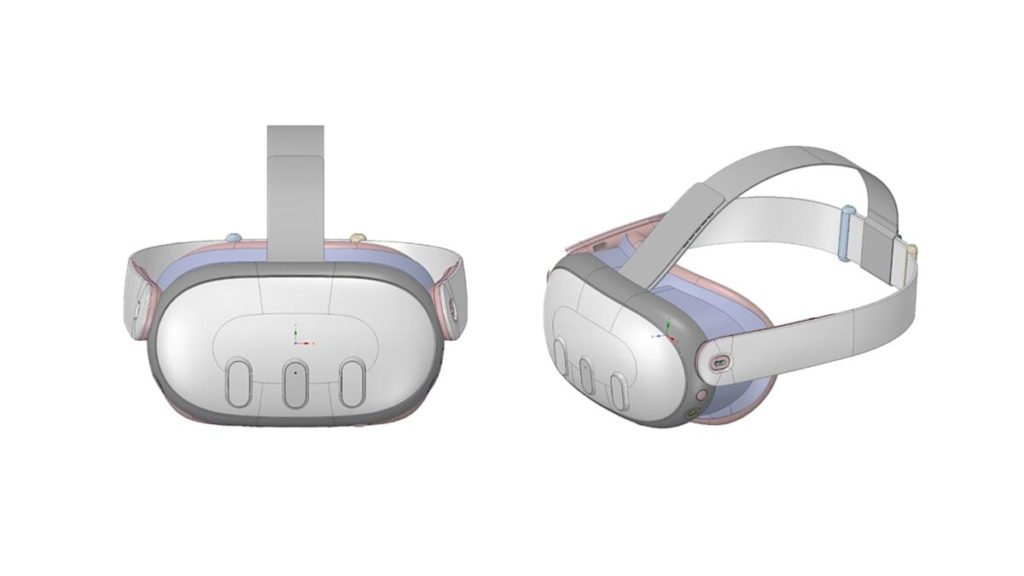 The consumer-oriented Meta Quest 3 is expected to be significantly cheaper than the Meta Quest Pro. In an interview, Meta CEO Mark Zuckerberg confirmed the successor to the Quest 2. Meta Quest 3 is scheduled for release next year with a price range from $300 to $500.
Before Zuckerberg's announcement, hardware analyst Bradley Lynch had already leaked detailed information about the Meta Quest 3 in a YouTube video based on CAD blueprints.
The Quest 3 is also supposed to feature Pancake lenses, which allows for a narrower form factor despite the battery still integrated into the casing. The Quest 3 is supposed to make a significant performance leap with the Snapdragon XR2 Gen 2. The CAD blueprints also hint at a pass-through mode in color with two black-and-white cameras, two RGB cameras, and a depth sensor.
Contrary to the Quest Pro, the Quest 3 might not yet include face and eye tracking due to the costs.
You can read the most important information from the Quest 3 leaks here: Quest 3 will be significantly cheaper than Quest Pro
Will synthetic data solve a Metaverse problem?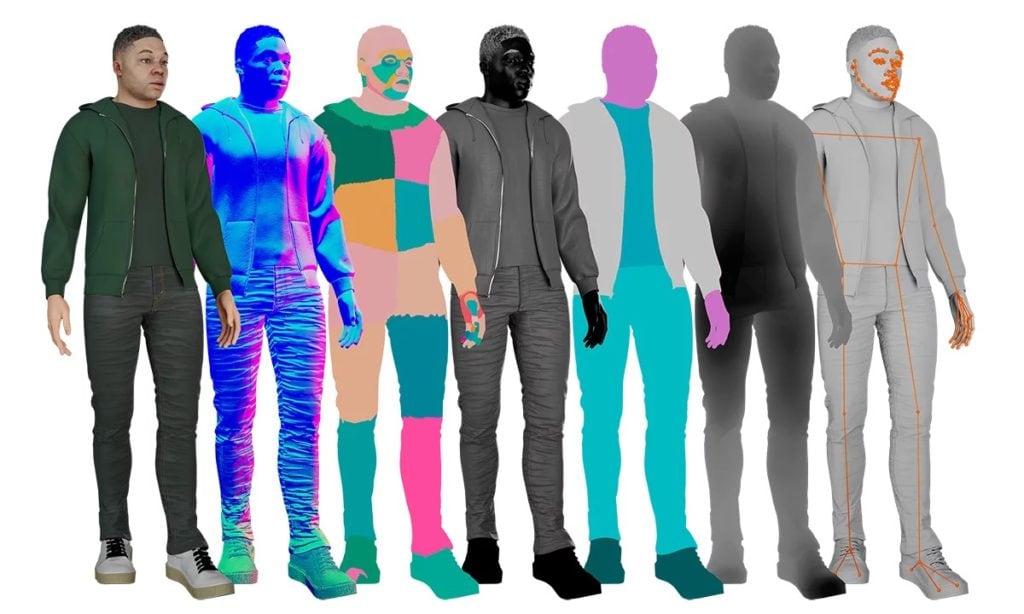 Technologies related to the metaverse, artificial intelligence, and machine learning often require enormous amounts of data to realize their potential. At the same time, consumers are increasingly skeptical about the use of their personal data.
One possible solution to this problem is so-called synthetic data. This involves using machine learning to create synthetic data by training on certain behavioral patterns using real data, which in turn creates simulated, "fake" data, but which still retains the statistical properties of the original dataset.
A Gartner analysis suggests that by 2024, about 60 percent of all data for AI and analytics projects will be synthetically generated.
"The metaverse will be powered by new and powerful computer vision machine learning models that can understand the 3D space around a user, capture motion accurately, understand gestures and interactions, and translate emotion, speech, and facial details to photorealistic avatars," said Yashar Behzadi, CEO and founder of Synthesis AI. Synthetically generated datasets would allow companies to share them within different creative teams without worrying about privacy concerns. This leads to more autonomy for teams and creates resources for developers, he adds.
Richard Kerris, VP Omniverse at Nvidia, has a similar view. "Synthetic data generated with simulation expedites AR/VR application development by providing continuous development integration and testing workflows."
A detailed explanation of synthetic data and its relevance to the Metaverse can be found in this article: Why the metaverse needs synthetic data