Today, digital learning is widely acknowledged, practiced, and welcomed by all segments of our society. When combined with advanced technologies such as Virtual Reality, the impact and outcome are enhanced substantially. This article highlights the positive impact, use cases, and other benefits of combining VR with digital learning at an academic and professional level.
If we were to look back at the 21st century from the distant future, we'd see our generation as the first to learn anything from anywhere. We are googlers. Googling our way to better careers, better graduation results, better skills, you name it. Internet has genuinely decentralized learning, breaking free education and knowledge from the confines of a library, school, or institute. Today, a person sitting in the remotest village of Afghanistan can take up a distance learning course in Australia and have an equal chance at a decent career. Be it YouTube or certification courses by Coursera, the world of learning is in our palms.
From coders to digital marketers, musicians to entrepreneurs, the internet has made learning accessible. 'Self-taught' people are now building successful careers without formal training in their respective fields.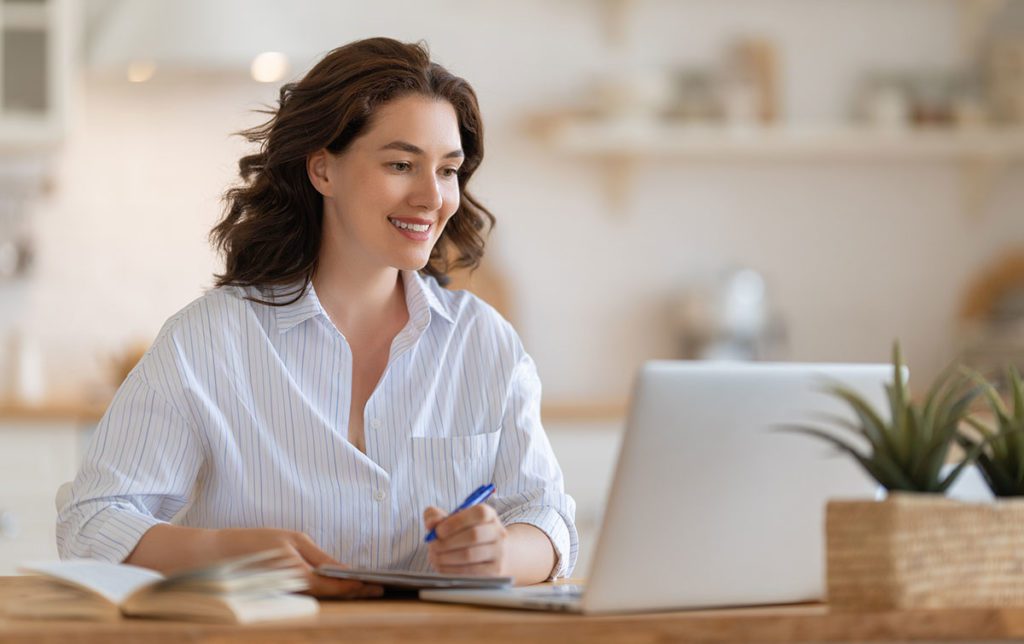 Now it may seem all great and easy, but the ship doesn't sail that smoothly in the real world. Quite a few challenges hinder digital learning, especially the learning-environment problem. An inclusive environment is essential to a wholesome learning experience. Let's take a look at schools. During the pandemic, many schools moved to online learning. Even though it was an essential step to ensuring continuity, it took away the learning that happens when we meet people – more like emotional-wholesome learning.
In online learning, it is hard to gauge whether a student is attentive. Similar hindrances deter quality learning at college, university, and jobs. On a lighter side, we saw the internet flooded with videos of students faking digital classroom attendance.
But what if we combine online learning with technology to overcome such challenges? A technology that allows learning from wherever, yet retains the feeling of being in the real environment? This is what virtual reality brings to the world of digital learning. Read on.
VR in education and training is not just an idea but a current-day tool used by educators and trainers globally. But to understand how VR enhances digital learning, we have to look beyond the good things digital learning offers. We have listed a few downsides to digital learning that VR can help tackle efficiently.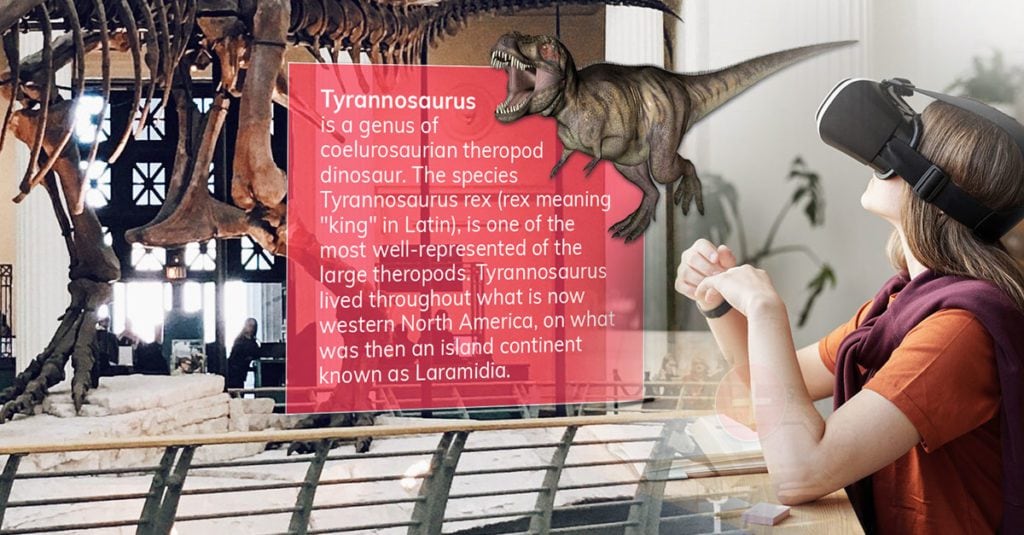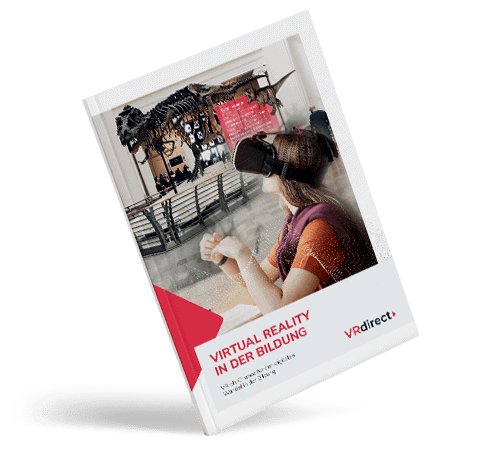 Read our Whitepaper VR for education.
Limitations to current digital learning
The lack of in-person interaction:
No matter how many tutorials we watch, the in-person dynamic that traditional learning environment offers is irreplaceable. To feel and interact with other humans still counts for a wholesome experience and is a basic human need. It is how we are programmed. With e-learning or digital learning, the human touch factor is a miss.


Increases accountability of the learner:
Schooling has conditioned us to learn in a social environment monitored incessantly. For example, if in a school classroom we dozed off, a nudge or a stern voice shook us back into an alert state. But with digital learning, we are solely accountable for our learning. In most scenarios, students incline to cheat occasionally, if not every time. In other words, digital learning may promote carelessness in trainees and students.


Distraction is another factor that hampers learning in a digital setup.
Learning in surroundings where everyone is focused on one goal substantially enhances the learning experience and overall undertaking of the subject or task. But with remote learning, the semi-physical environment hampers flow state, which is critical to quality learning.


Excessive screen time and lack of physical movement:
Traditional learning, although sedentary too, requires students to at least commute from home to school or university. Whereas digital learning limits movement, which is not great for overall health, mental and physical. Also, the lack of social interaction negatively impacts overall personality development.
These are some of the many problems that come with digital learning and diminishes the experience.
How VR eliminates the roadblocks in digital learning
So overall, VR in digital learning has many use cases. As long as something can be taught or learned, it can use VR to amplify the takeaway and make it more interesting. VR is the future of learning. But the good news? The future is here. Obviously, not for the traditionalists, but futurists – they are already living it. And they have no reservations about it whatsoever.
Most industries have adapted VR-enabled digital learning to create a work-ready workforce. Besides all the chaos it brought along, the Corona pandemic has only favored VR. From education to workforce training, we are seeing an industry-wide acceptance of VR as a viable solution for such disruptions.
Moving out of the classroom at the elementary level, here are some real-world use cases for VR-enabled digital learning across business verticals.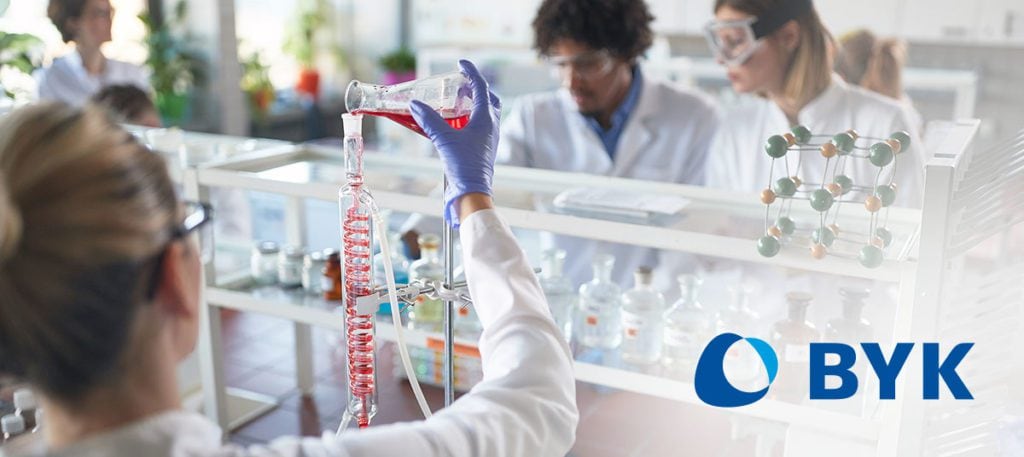 VR is exciting and practical – a promising solution to many digital learning challenges we face today. And once we overcome these challenges, the overall takeaway from online learning will amplify manifolds. So much so that we might see it replace the not-so-flexible methods of today. But then why the hold-up?
Rest assured that VR will eventually become indispensable for learning. In fact, irreplaceable. If you too want to know how to establish digital learning with VR in your educational institution, schedule a free demo with us.