The sports industry has always been a prosperous industry, so there is no wonder that SPONSOR, a leading information service provider who delivers content about sports and business, founded SPOBIS the largest and most important sports business event in Europe for the sports business industry. It takes place from the 30th – 31st of January in Düsseldorf.
Besides a comprehensive stage program with countless top speakers and experts from economy, media and sports industry, the Expo presents future developments in the Sports Business. Numerous side events complement the Expo and make it a must to talk to at least one inspirational speaker.
By such an inspiring provider the next big step led to a cooperation with the WHU – Otto Beisheim School of Management. In 2014 they founded a sports business academy called SPOAC, which is also one of the leading sports business schools with a variety of extra-occupational training and education. The program is addressed to experienced sports managers, former competitive athletes as well as motivated and talented newcomers.
Even for well-known market players such as the German Football Association (DFB), the German Football League (DFL) or companies such as Microsoft, Nielsen Sports and Weirather Wentzel and Partners (WWP) the SPOAC serves as an reliable partner in training their own employees, as well as an important recruiting platform for the acquisition of new, qualified employees.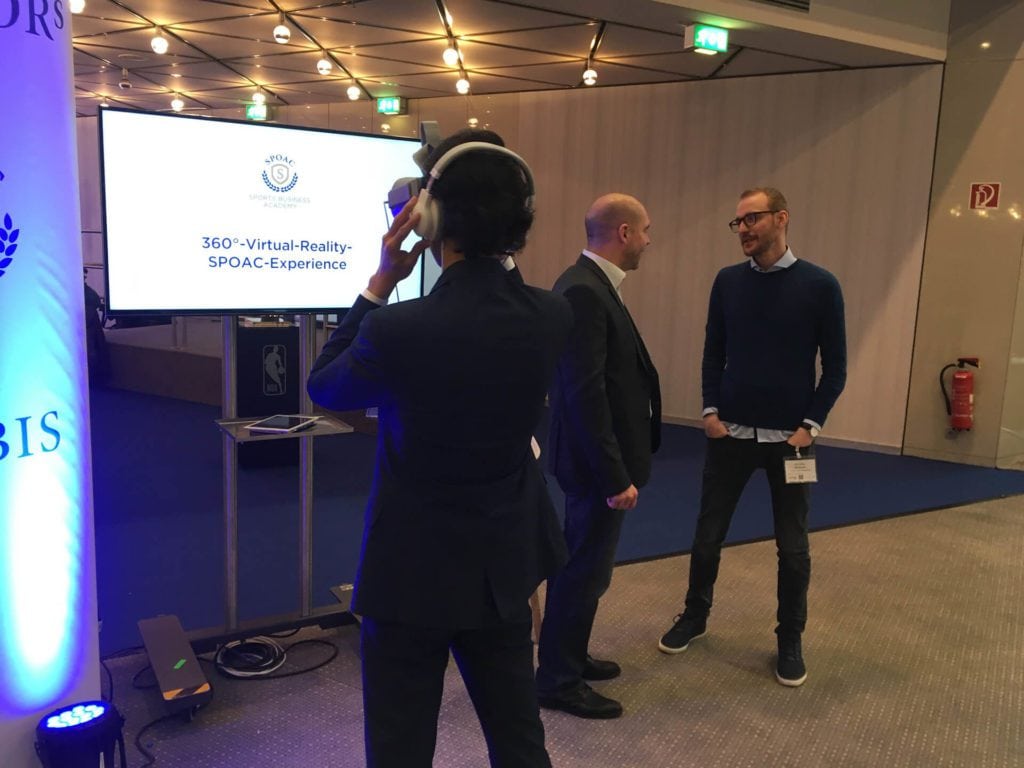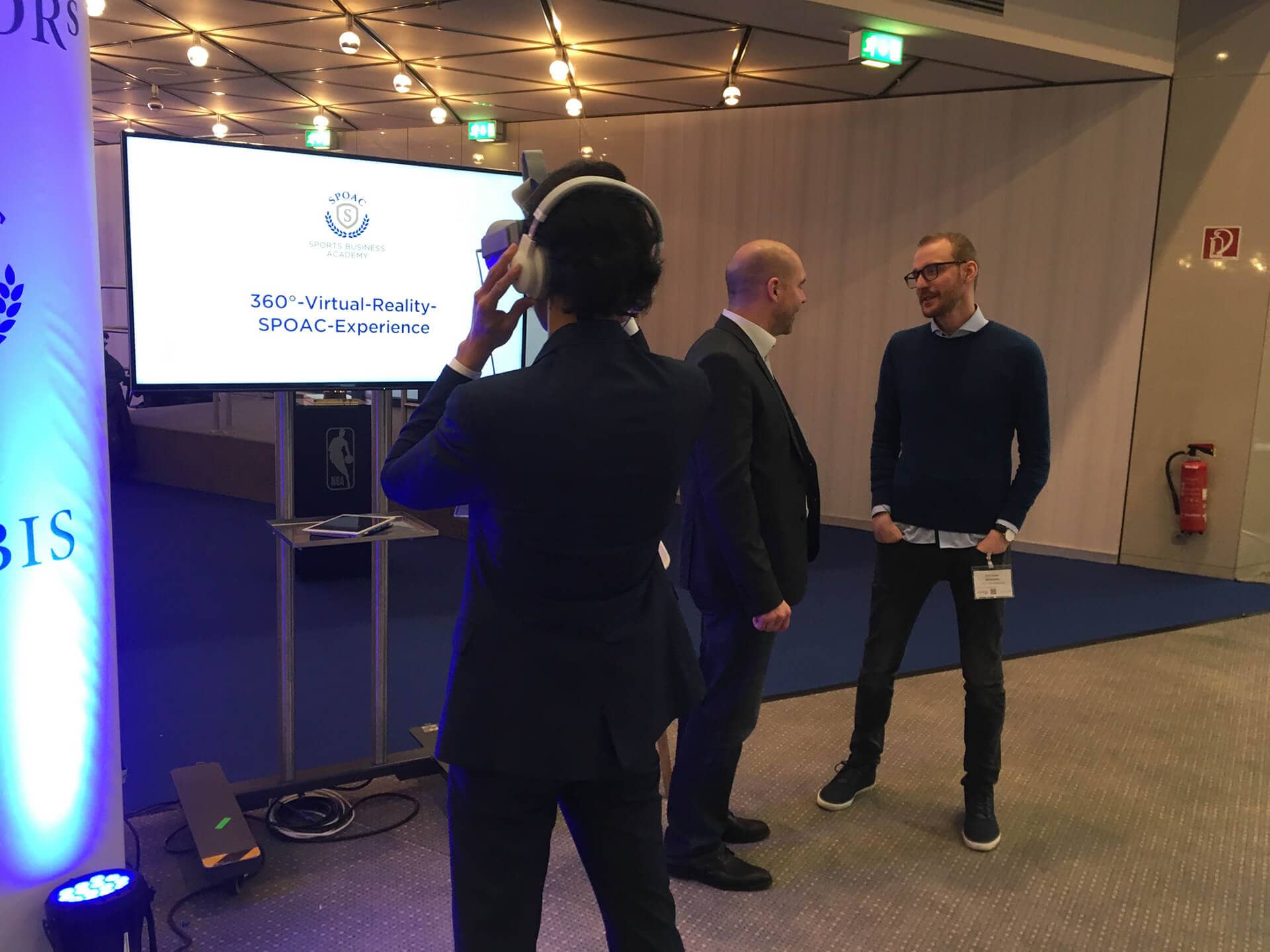 Bringing Virtual Reality to the sports business
So have you ever considered a career in the sports business? Yes? Great! Luckily the SPOAC will have a booth at SPOBIS, where they showcase an insight into their academy. As virtual and interactive tours show much more than words, images or even videos ever could, the SPOAC created an interactive 360° experience based on VRdirect to provide a unique experience through their academy and events. You can watch it on the Oculus Go Headset at their booth.
Virtual Reality offers you a whole new experience by allowing you to interact with the content. It is easier to memorize and increases the chances that visitors will remember what they have seen. As well as at SPOBIS, the ARENA SUMMIT walk-through shows perfectly how you can use VR for events.
Do you want to boost your showcase by creating your own experience? Get in touch with us and schedule a free introduction call by clicking the button below.