Developing our features and providing good quality is our biggest aim. With our Direct Publishing feature, you can publish your Virtual Reality project directly to your website.
Virtual Reality has an immediate transporting effect and can revolutionize the website experience by affecting emotions and creating a very unique atmosphere. With our Direct Publishing feature you can publish your Virtual Reality project instantly, without any waiting time.


Use the Web VR player to publish your experience on your website
The VRdirect Web player can easily be integrated in any webpage by embedding just a few lines of code. Once you published your project in the VRdirect Studio, the iframe will automatically be created. Basically, you only have to copy the whole code and paste it in the source code of your website. Your website visitors will be able to play around with your interactive Virtual Reality projects without having to download any app.
This new feature enables you to save time and become more independent by publishing your project unlisted and instantly test it in a live environment. If you want your users to get the full immersive experience, you can send them the experience code or a deeplink (you can find it in the slot management within the VRdirect Studio) in order to open your Virtual Reality project on a smartphone or in a VR device. All they have to do is to click the link or enter the code in the search bar of the VRdirect App and hit play.
To access the direct publishing feature, make sure you are using the latest VRdirect Studio version. If you have used the Viond Studio before, make sure to deinstall the outdated Viond Builder before installing the new VRdirect Studio.
If you do not have the VRdirect Studio or if you don't own a license yet, sign up for your free trial license and download the software for free.


Everything you need to create your own experience – step by step
Once you have downloaded the VRdirect Studio or updated to the latest version, you can follow the steps below to immediately publish to your website. You can click the images to enlarge them:
1. Upload 360° footage and create your own experience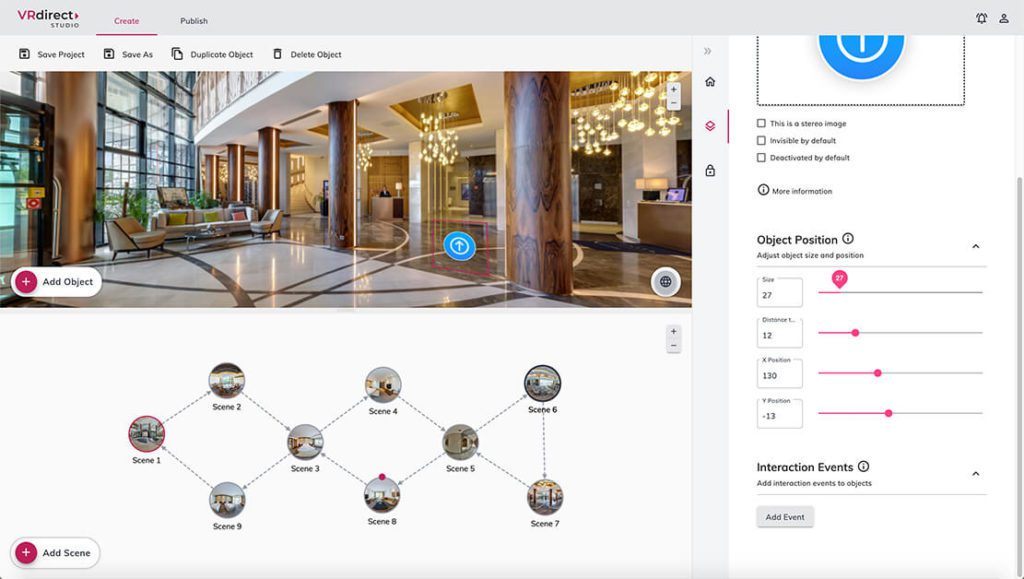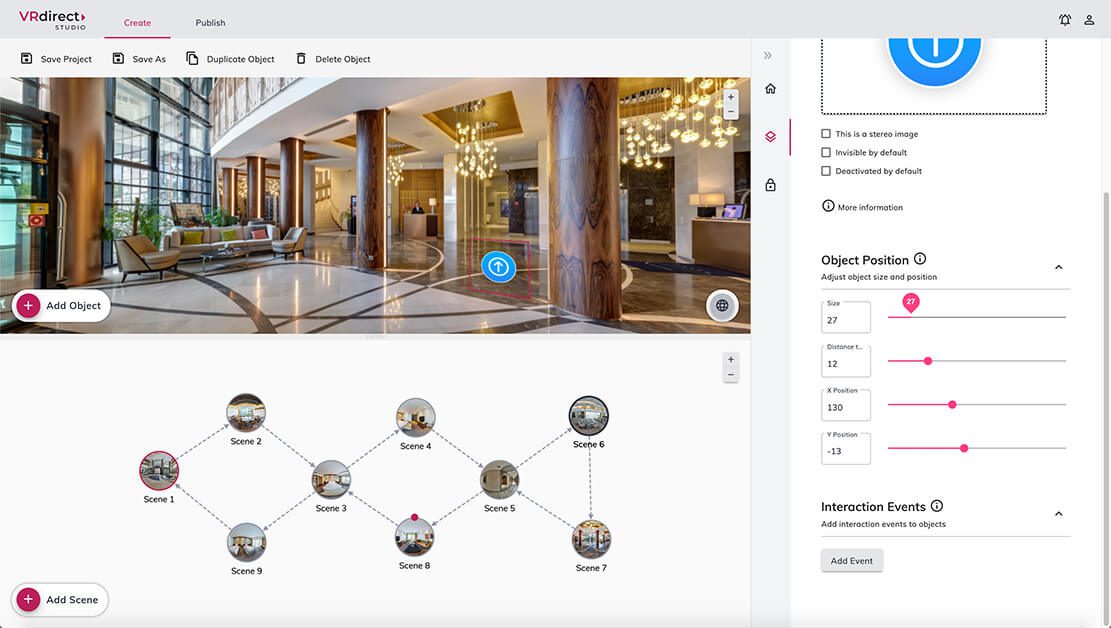 2. Log in with your VRdirect account

If you don't already have an account with a license, sign up now for a free trial license, which comes with free software usage and free publishing to all the devices. Learn more by clicking the button below and start to create your own VR experience for free!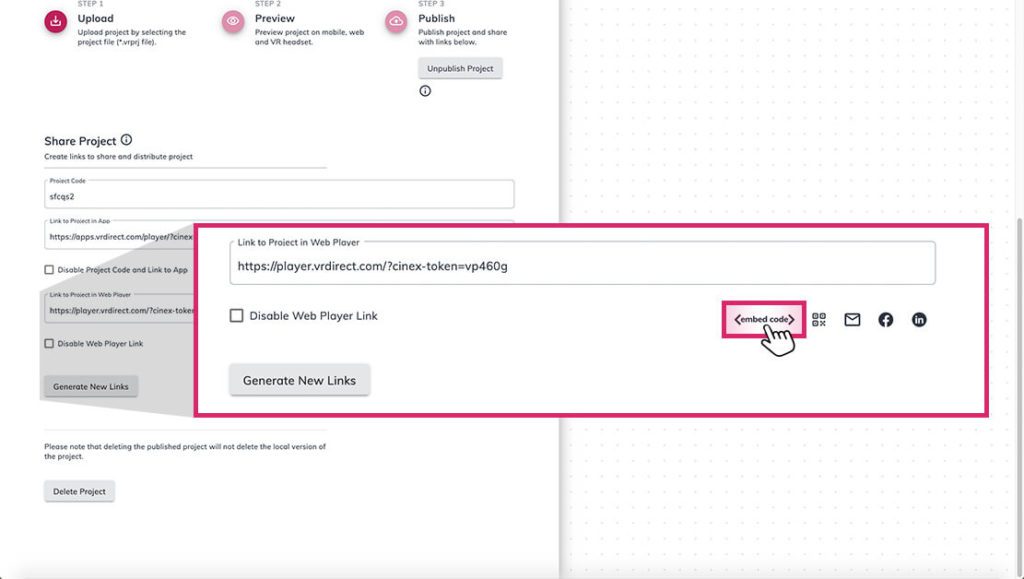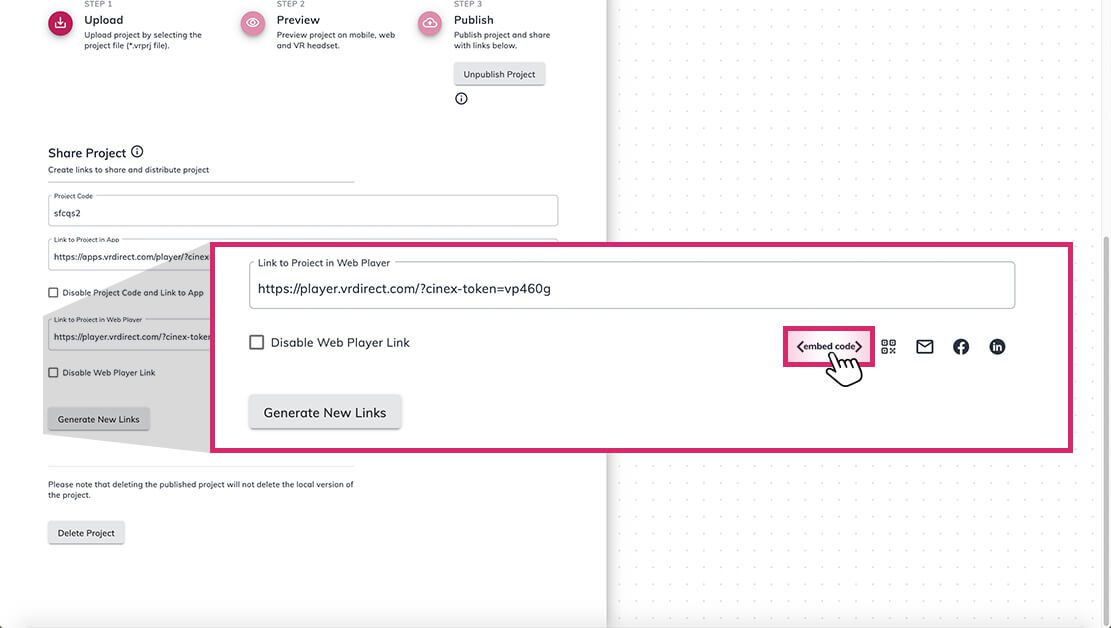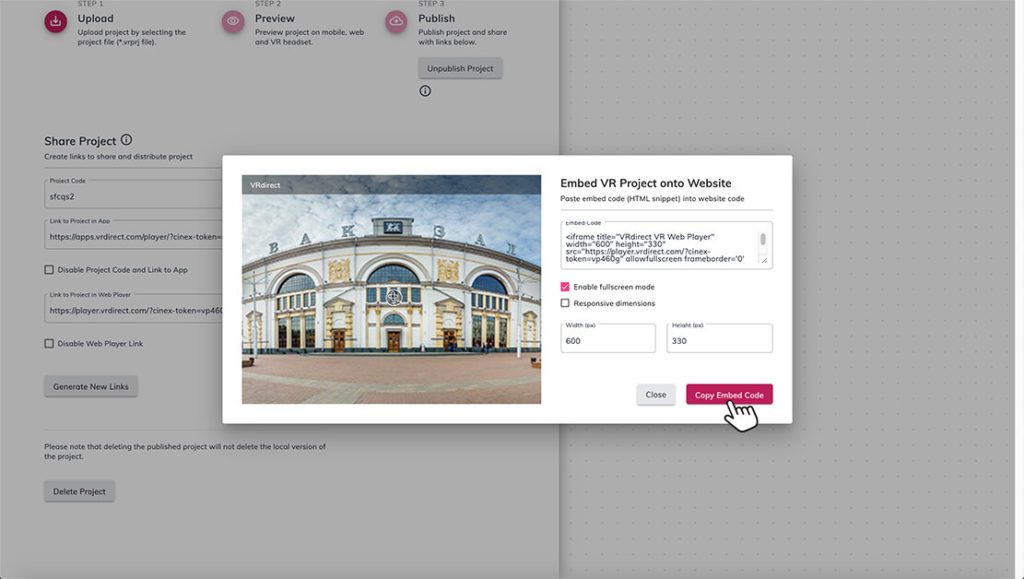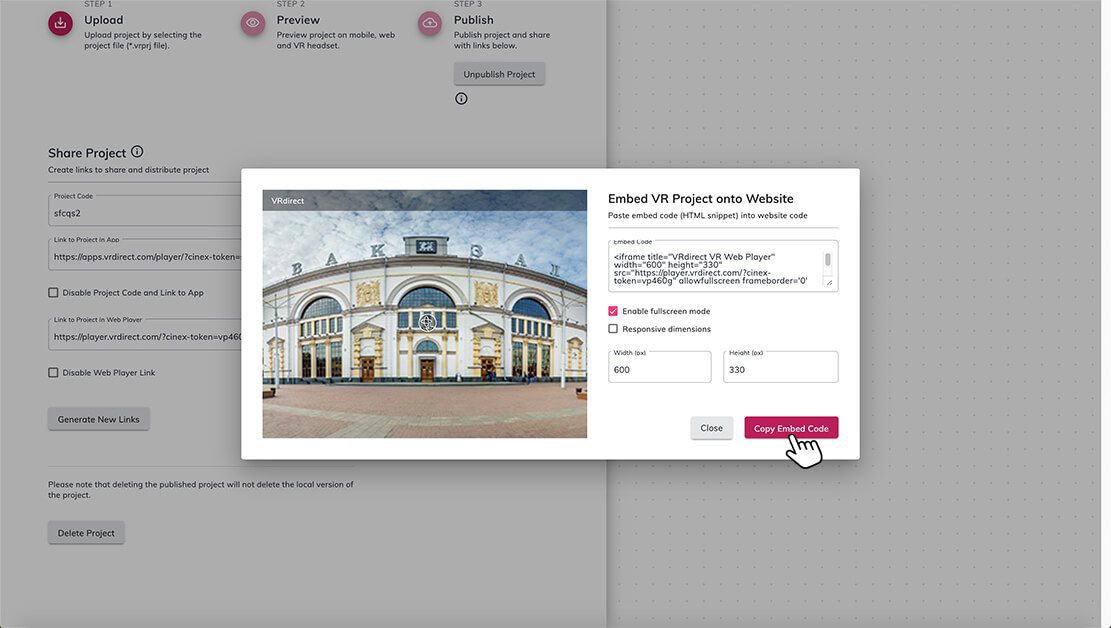 5. Paste it on your website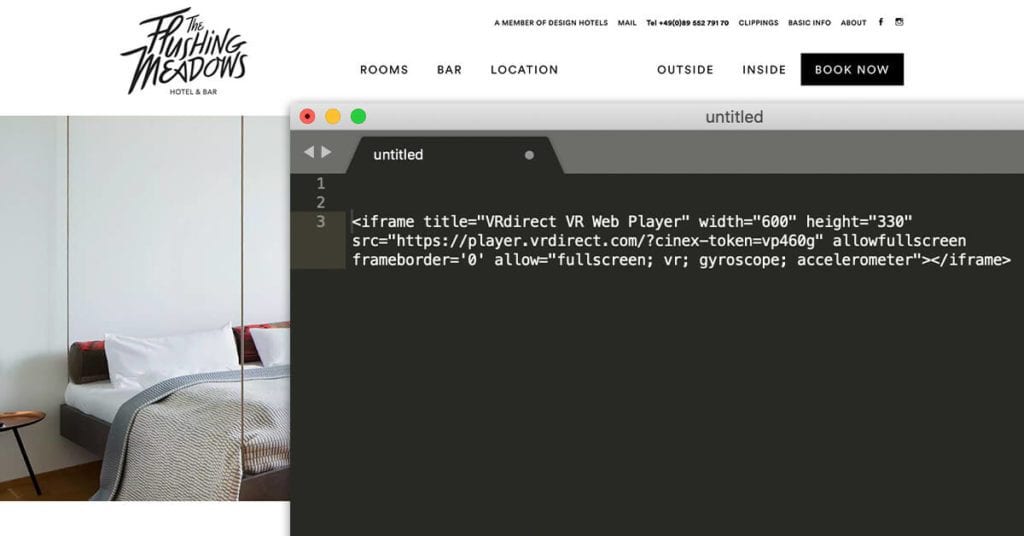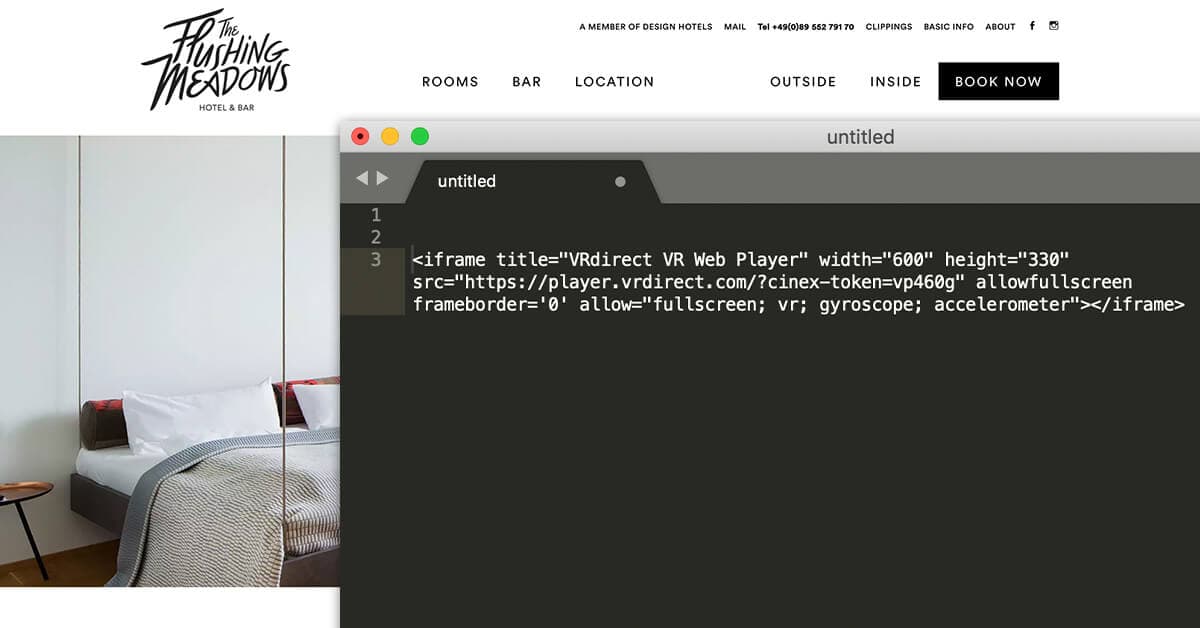 You can also watch some inspiring Web VR examples like the interactive 360° walk-through of the DMEXCO 2018 or the experience of Hekatron Brandschutz, a leading provider of fire and security products who wants to enable its clients to discover their products virtually with an insight to their laboratory ELBA.
If you are interested in using Virtual Reality to enhance your website experience do not hesitate to schedule a free call with one of our experts: