With more than nearly 300 production and manufacturing facilities and more than 385,000 employees, the global technology powerhouse Siemens is Europe's largest industrial manufacturer and one of the most famous enterprises worldwide. Setting the highest standards throughout their line of business using innovative concepts and technologies, the company is constantly striving for new ways to improve existing concepts.
EHS: Employee security first
This also applies to EHS (short for Environment, Health,  Safety), a discipline that focuses on implementing practical aspects of environmental protection, risk reduction and safety at work. Setting the highest standards throughout their line of business, ensuring the safety and health of their employees is an important and ever-present matter for Siemens.
Especially in the manufacturing business, EHS training is crucial, but also employees outside the factories and production lines can greatly profit from this education. Improving Health and Safety starts with awareness and can be great fun when presented the right way.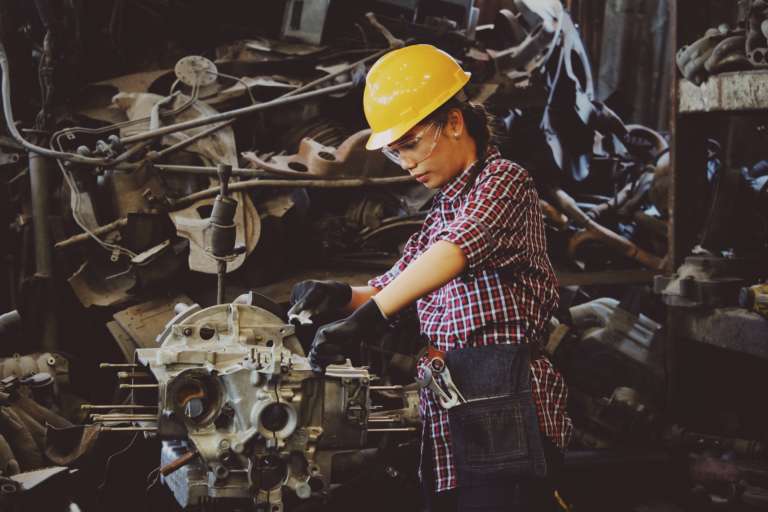 Embracing the "New Normal" with Virtual Reality
Virtual Reality is an ideal technology to elevate learning effects in EHS training, as it improves attention, focus and memorability. Siemens has acknowledged that and successfully uses Virtual Reality to support training – creating VR-projects on their own, like the following example:
In collaboration with VRdirect, Siemens created a virtual tour through one of their industrial facilities. In this first use case, users can explore the immersive and interactive training environment while actively engaging with the necessary information. For a second use case, the same underlaying 360° image and video content was rearranged and enhanced into a virtual "Escape Game", where users have to apply everything they have learned to escape a fire emergency scenario. Not only could users engage more actively with the learning material, but also immediately test their knowledge in a fun and entertaining way.
The Escape Game was presented by Siemens at the Health & Safety Week, an internal event focussing on all topics regarding EHS. Staff members of many different departments were able to experience the project via Virtual Reality headsets but could also try out the web version on a PC.
Especially when it comes to Learning, companies themselves know best where and how they want to improve their processes. We also live in time of fast-changing requirements. Being able to cost- and time efficiently implement Virtual Reality with internal staff is an enormous advantage. Thanks to its easy-to-use approach, the VRdirect platform allows this efficient use of Virtual Reality.
What were your main reasons for choosing VRdirect?
"There were different factors that played into the decision. Mainly the ease of use as well as excellent customer service and the low hardware costs. Also the fast implementation of small projects and their central integration into the existing media landscape were important reasons for choosing VRdirect."
The potential of one central Virtual Reality platform as enabler for various departments
Besides the EHS Escape Game, a number of other Siemens departments have already implemented or are currently developing a wide range of Virtual Reality use cases using the VRdirect platform.
Besides EHS, popular use cases are Onboarding, Virtual Tours, Site Transformation, Quality management, Audit preparations, Events, Client Services and more. With no special development skills needed, and in only a short amount of time, divisions create complex interactive experiences tailored to their own specific needs with nothing more than a clear idea of a story and a couple of 360° images or videos. Projects can be constantly updated or developed further in real-time.
In addition to the possibility of embedding the VR projects in web surroundings, the Siemens VR app (available in the company's internal app store soon) serves as a central hub that allows code protected access to the Virtual Reality projects. This flexibility is a major benefit. As an example: A Virtual Reality project created for EHS training in a specific scenario as the Escape Game (on- or offline use on site, consumption over VR glasses etc.) can be adapted and used at the same time via web or app from anywhere.
Enterprise ready - Supporting Industry 4.0
Technology has to improve processes and meet the requirements of industry digitalization roadmaps. Initiatives like LEAN, NEW NORMAL etc. are thriving best AND most efficient results.
When it comes to Virtual Reality, VRdirect meets these needs, offering:
Constant updates / development with Enterprise focus
Meeting / being in line with rapid tech advancements
Enhancing existing processes / replacing legacy tech
Value creation, increase efficiency
Existing proof of concept / Enterprise business cases
Enterprise White label solutions / projects
Geo / hardware independence
Wide range of use cases / large feature set
Internal use or central full service support
If you're interested in learning more and are looking for some guidance on how to integrate VR into your business operations, take a look at our VR solutions for trainings and don't hesitate to reach out.