If you've never shot a 360° video before, it can be difficult to know where to start and what to do to.
The good news, however, is that shooting in 360° isn't as difficult as you might imagine, and this complete guide to filming in 360° media will tell you everything you need to know to get it right first time.
Choosing the right camera (the basics)
There are now many different models of 360-degree camera on the market, so how do you choose the right one? The basic requirement is that it can capture videos/images at a high resolution.
For a more in depth read on the choosing the right 360° camera read our full guide here
360 degrees or 180 degrees? – Although it might sound like an obvious decision, there are a few reasons why you might want to consider choosing a 180-degree camera instead of a 360 degree one. Since most users spend the majority of time in front of a 180° viewpoint, a 180° camera won't deprive them of a great deal in visual terms and 180° filming is considerably easier since there's no worries about finding yourself in the shot, only half the amount of action to consider and much smaller files to handle.
Professional level or prosumer level? – You will need to determine whether your project requires a professional level camera or whether your needs would be sufficed by a cheaper prosumer model. A higher end camera will have higher than 4K resolution and offer a better audio and video experience, but they are considerably more expensive and require a lot of SD cards.


Getting the right equipment
Once you've chosen a camera, the next step is to choose the right equipment to go with it. Some of the items you will require include:
Tripod or monopod to stabilize the camera and keep it at the correct eye level
Additional mics, especially if you need to capture spatial audio
Additional SD cards
Charging equipment for your camera

Planning for a shoot day
Preparing adequately for any shoot is vital, however when planning for a 360° shoot preparation is especially important. Some of the steps you need to take to ensure the shoot day goes smoothly include:
Spending enough time scouting a location – location is vital when choosing in 360° and considering elements such as scene depth, noise quality, and how easily you'll be able to prevent passers-by from getting in the shot is essential.
Storyboarding – this is a very good idea when shooting in 360°. You'll need double the panes too so that both of the 180° fields of view can be accommodated. As 360° media needs to be filmed quickly too, storyboarding in advance makes the process smoother.
Choosing the right camera location – your camera should usually be at eye level for 360° filming, however you'll also need to consider whether the camera will be the viewer's sole POV or whether someone will be in the shot.
Audio capturing – audio is also vital in VR so capturing it properly is very important. Deciding whether to use the in-built camera microphone or using additional microphones is another choice you will need to make. Also, ambisonic sound needs to be considered – will you be drawing the viewer's attention to a particular location or are you looking for a more natural sounding environment? Perhaps you'll be overdubbing audio at a later time? You'll also need to be sure that any people talking can be understood clearly.

If you consider all of these elements before your shoot is scheduled to occur, the day itself will be a much smoother experience. Shooting in 360° is actually no harder than any other type of filming, however there are additional variables that need to be kept in mind. If you consider them at an earlier date your final experience will be much better.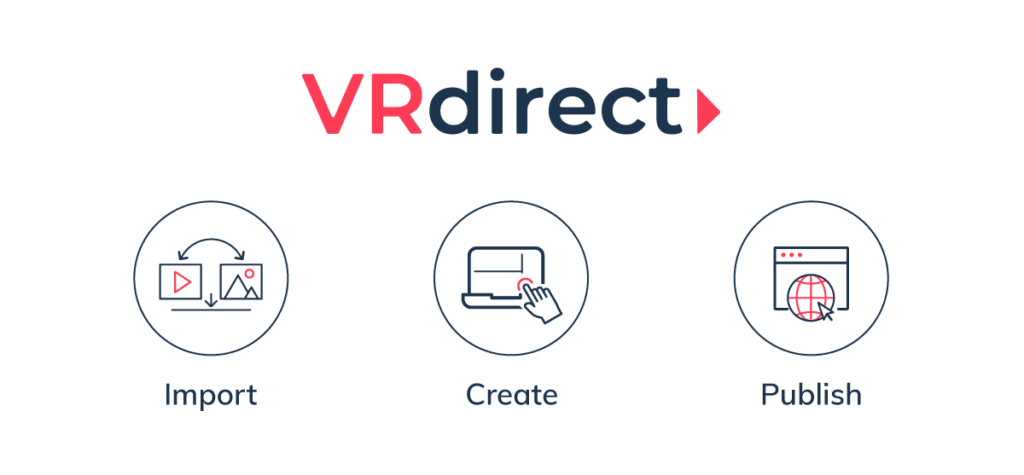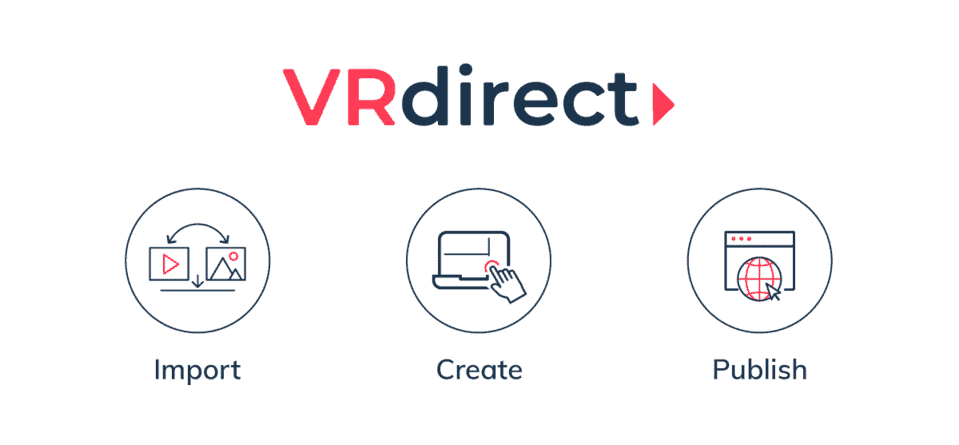 Top tips for 360° filming
Working in any new medium and to tight deadlines is always a challenge, and if your crew have never seen a 360-degree camera before, the experience will be even harder. If you want to find a way to reduce the stress involved, here are some top tips to help make everything go a little more smoothly.
Overshoot as much as you can – while it may be irritating to have to use lots of SD memory cards, it's better to do that than to realise at a later time that you've missed a vital shot, or that something went unexpectedly wrong when you re-check the footage back. Whenever possible, shoot too much footage rather than not enough – you can always edit it down so that only the material you need appears in the application or video.
Label the SD cards correctly – when you overshoot, you'll be using a lot of SD memory cards. To make organisation easier you'll need to ensure you label them properly to avoid a lot of frustrating confusion later. Label each one as you use it. It takes seconds to do, and you'll be glad you did it later.
You still need coverage – many people filming in 360 degrees for the first time think that filming coverage is unnecessary since the camera will be capturing the entire landscape in 360 degrees. However, if capturing audio is impossible or there are depth differences, you should re-shoot scenes with a different placement for the camera. Doing multiple takes is never a waste of time, so do it whenever you can.
Take some extra 2D shots too – while you're working on your shoot, don't forget that you should do some extra 2D shots for splash screens, icons and hotspots. You can do this using any standard camera, or even your smartphone, and these images can augment your viewers' VR experience through interactive hotspots.

Post shoot file structuring
Before you're ready to upload your footage into the VRdirect Studio, there are a few things that you will have to do. There are some obvious things to deal with such as stitching images together if the camera rig you used had no in-camera stitching facility. However, there are some less obvious actions which you'll need to carry out to ensure your media is VRdirect Player ready.
Editing Videos And Images – editing media before you upload it to the VRdirect Studio is important. You will need to ensure the video length has been condensed to suit your requirements and that any unnecessary footage has been taken out. Also, for both video and images, editing out the monopod, tripod, or person filming the footage may also be essential.
Renaming files – when you export the files from your camera you will usually find that each file is given an informational file name rather than a unique one. You should definitely consider renaming and sorting all of your files before you work with them in the VRdirect Studio so that the files are instantly recognisable. This will make the entire process much easier overall.
Organise folders for your projects on your PC desktop – with organised folders on your desktop you will find that your VR project is much easier to manage.

Conclusion
As long as you take a well-prepared and rational approach to your 360° shoot and ensure that you have considered all of the key elements before the day of shooting itself, you will find that everything goes smoothly. The key is to take into account all of the things which make shooting in 360-degree media unique, such as the full field of view, the eye level POV and the ability to capture ambisonic sounds when you are planning your shoot day.
Follow these top tips and helpful advice in this guide and you'll find that your shoot will be an exciting and simple experience, and the VR app that you produce will exceed your expectations.