Web Player adoption increases
Virtual reality has come a long way in a short time, and it's still advancing at a rapid rate, making it easier for anyone to create, enjoy, and share VR experiences. Web Player makes it possible to experience VR in your browser. The goal is to make it easier for everyone to get into VR experiences, no matter what device you have.
VRdirect supports Microsoft Edge
VRdirect now supports Microsoft Edge which is a great solution for enterprises using Windows, or even different operating systems that support the newly updated Microsoft Edge. VR experiences are accessible anytime and anywhere and the Web Player specification makes it easy for enterprises to show their projects without strings attached. If you are curious about how VR can help companies to solve efficiency problems, especially in the areas of training, events and marketing & sales, you can find more information here: Virtual Reality for Enterprises
How to share your project via WebPlayer
Sharing your project via web player can be done with your eyes closed, Open your project from the VRdirect Studio, go to Share Project and use the Web Player link to open the project in any web browser. Please note that you can also copy the Web Player embed code to integrate the Web Player into any webpage.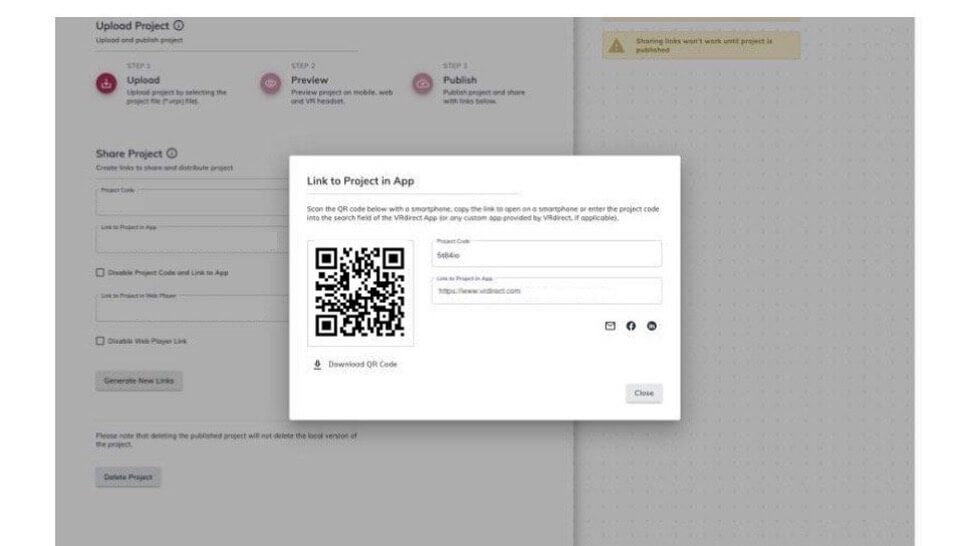 The links can be temporarily disabled at any time or generated new. Please note that if you generate new links, you cannot restore the old links.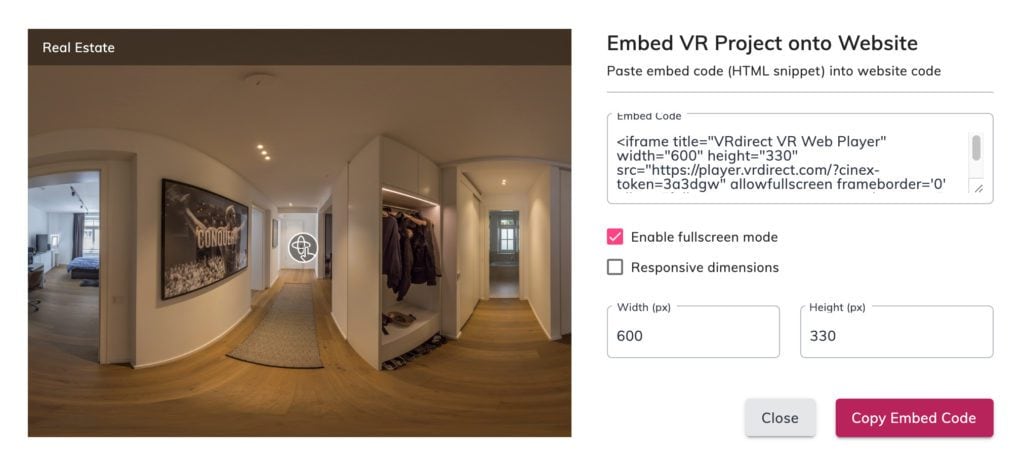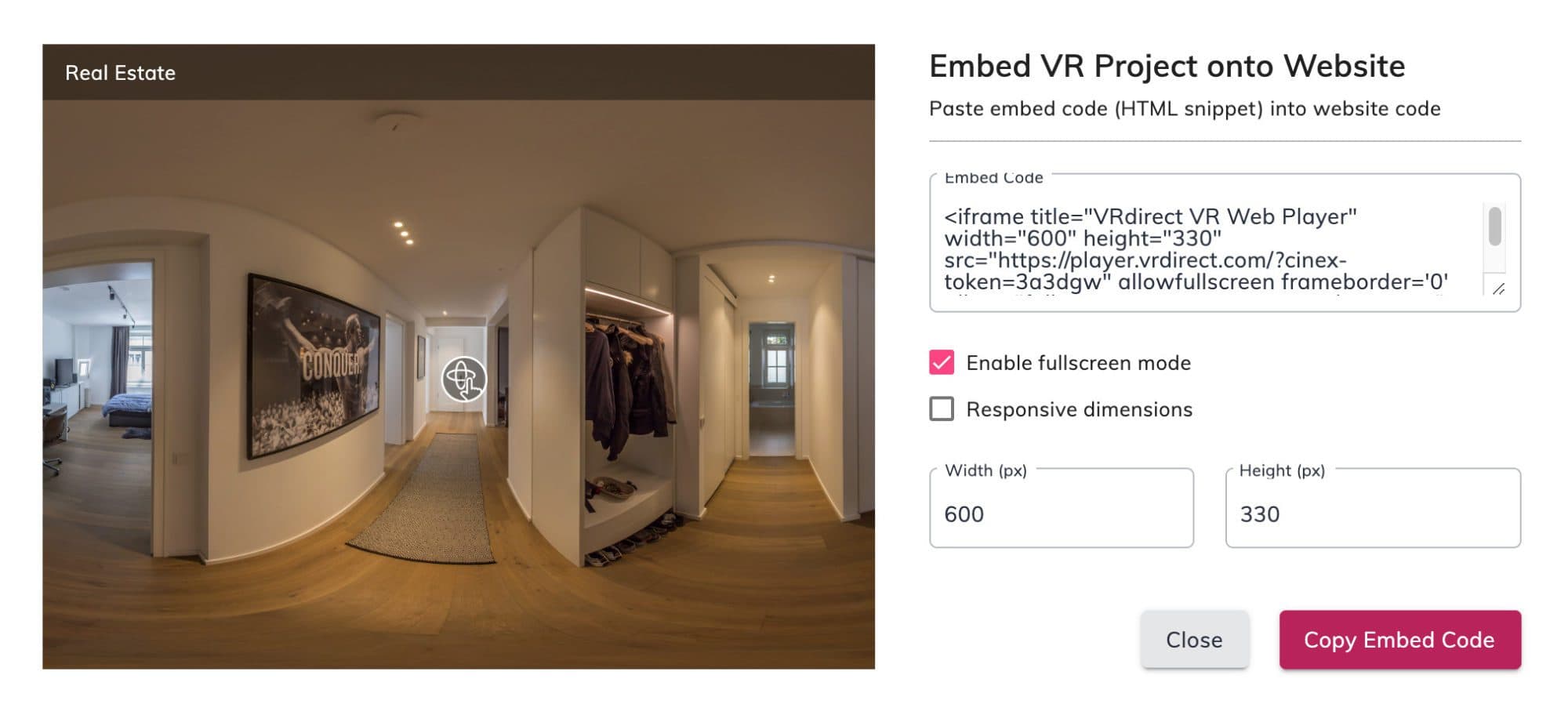 Get in Touch
VRdirect is the easiest solution to create and publish Virtual Reality projects. Start now or schedule your personal demo with one of our team members.