We are happy to announce to that we've partnered with VR hardware specialists VR Expert, a leading vendor for Virtual Reality hardware throughout the entire DACH region.
Our software is now supported with suitable hardware. In order to run the applications created in the VRdirect ecosystem, the right VR hardware is always needed as well. That's why we chose a responsive and reliable hardware partner that could also provide our customers with the right VR hardware. VR Expert can deliver the headsets with pre-installed software worldwide.
The partnership allows us to fully focus on our software.
Read more about VR Expert here:
English: https://vr-expert.com/use-cases/vrdirect-pico-neo-3-pro/
German: https://vr-expert.de/use-cases/vrdirect-pico-neo-3-pro/
Try the Pico Neo 3 for free!
If you want to try a VR headset, we'll be able to offer a free trial for the recently released Pico Neo 3 headset! Interested?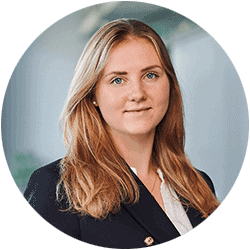 Book a meeting with our Account Manager Camilla to learn more and test VR yourself!
Try the Pico Neo 3 at its best and experience VRdirect projects brought to life through the lens of the latest Virtual Reality headset.