Munich, June 16th 2021 – The Munich-based software company VRdirect has released a new version of their authoring tool "VRdirect Studio". The new update includes many new features designed specifically for the needs of enterprises and creators.
With the new Cloud Backup and Storage feature, VR projects can now be stored in the VRdirect Cloud. Besides backing up projects, this feature simplifies collaboration within teams. VR projects can now be shared via the VRdirect cloud and accessed and opened from any computer. Exporting VR projects for collaboration is therefore no longer necessary.
The VRdirect Studio now allows the integration of Webhooks into VR projects. This widens the capabilities of the VRdirect Studio in a significant way. For example, dedicated analytics or e-commerce tools can now be connected to VR projects to extend the feature set of the VRdirect Studio and/or better integrate VR projects into clients' software ecosystems.
The new Passcodes feature can now be used to restrict access to individual VR projects. Sensitive or secret content can thereby be hidden from the eyes of unauthorized users. This feature allows significantly higher control over the accessibility of VR projects.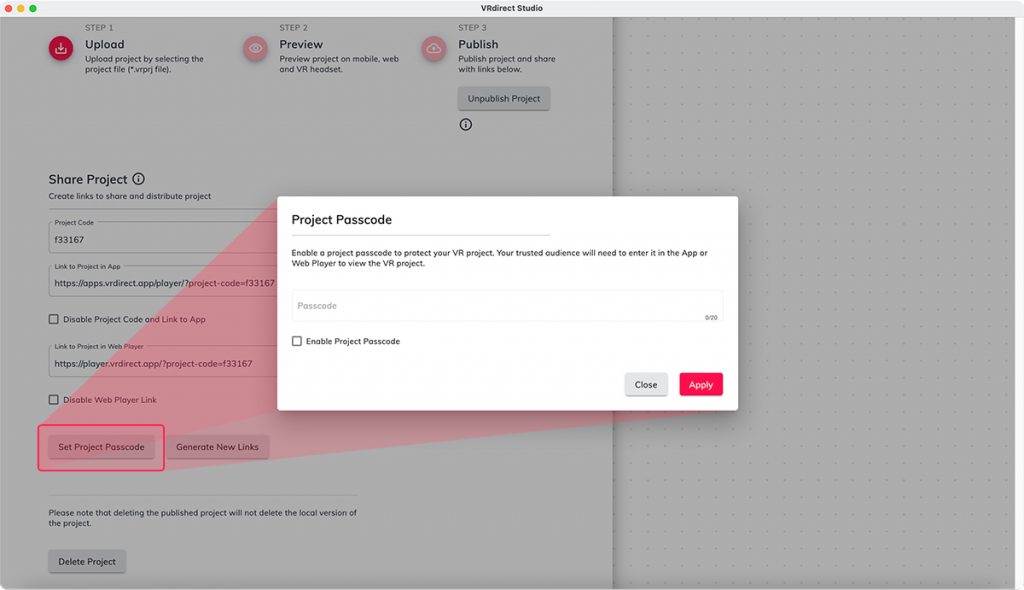 VRdirect Studio now supports the creation and login of multiple users and accounts. The improved user management facilitates collaboration on VR projects and enables a more efficient work distribution.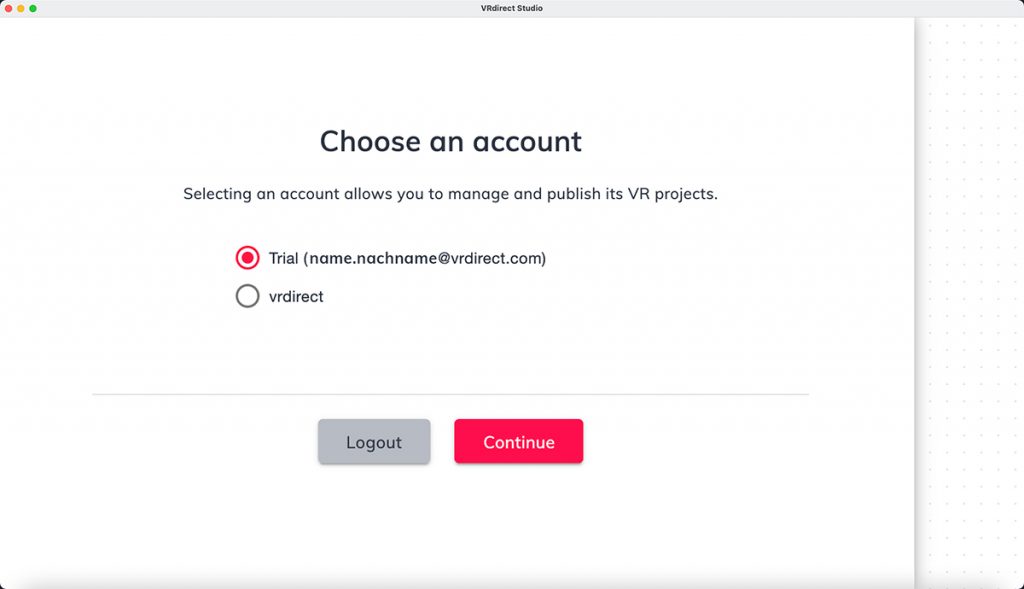 The VRdirect Platform can now be integrated even better into corporate networks via the Corporate Network Login feature. This enables seamless alignment with existing IT infrastructure and meets the high security standards of large enterprises.
Try out these great new features of the VRdirect Studio and start a free trial today. Your first VR project is just a few clicks away.