Our healthcare system has never been pit against an enemy such as Covid 19, forcing us to look for innovative solutions that make global healthcare more flexible and future-ready for such disruptions.
Global Healthcare is turning to Virtual Reality, which certainly makes for a lucrative prospect for the future. It is helping in better preparing our healthcare systems for pandemics and global health crises, such as the one we face now. And while other industries are jumping on the VR wagon, hospitals, medical institutions, and healthcare tech companies are adapting to VR space equally well.
Key Trends emerging in VR Healthcare today
This global demand for medical needs over the internet sets the stage for Virtual Reality to step up and claim what has been long pending – a completely immersive, sensitive VR healthcare experience.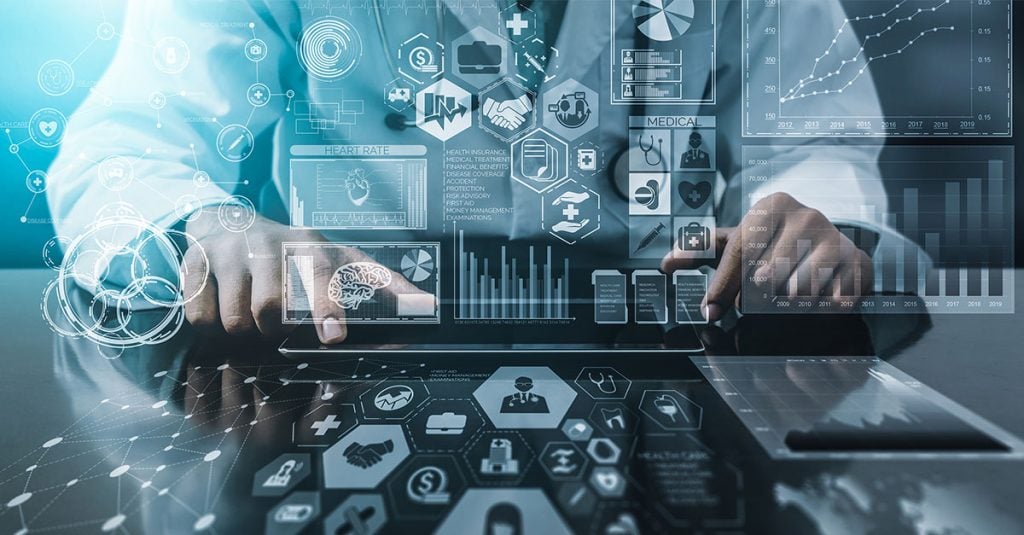 Virtual Reality in Healthcare
Healthcare, similarly to most industries, needs a systematic and strategic overhaul of how we train our future workforce, how we meet and treat our patients, and how we live up to the promise of a better world. Virtual Reality in healthcare offers a solution to many of such challenges and is being tested, implemented, and actively adopted globally. Let us take a quick look at some benefits of VR before we explore its applications.
The VR technology not only offers freedom in terms of time and place but is capable of democratizing how we retain information, experience visual space while simultaneously …
VR healthcare also helps …
If you want to know how you can make use of Virtual Reality in healthcare schedule a free demo with us.
The Key Applications of Virtual Reality in Healthcare
The Healthcare sector is one of the early adopters of VR and is making the most out of it. The launch of Oculus Rift and HTC Vive has further augmented the usage of Virtual Reality in healthcare. There is a growing number of doctors who are turning to VR for treatments for phobia, surgery simulations, skills training, etc.
1. Patient education and information:
The uncertainty associated with medical consultation can be nerving. VR is helping ease such anxieties and proving to be an engaging learning tool that offers patients a better understanding of their health status. For example, patients can now choose to look at the diagnosis or see how the prescribed therapy works visually using VR.
2. Enhance patient experience
At various hospitals, VR tech is enhancing the patient experience in innovative ways. They use VR to distract patients who may have to undergo complex procedures and treatments and make it easier for the patient and doctors simultaneously. Also, while taking patients for a ride to another dimension, a needle prick or other minor diagnostic treatments become easy to execute, especially on children.
4. Treating Mental Health Issues
Treating anxiety, panic attacks, and other mind-related issues such as phobias using VRET or Virtual Reality Exposure Therapy is another use case. The patients are immersed in a safe and controlled environment and confronted with their fears recreated virtually. In more complicated situations such as PTSD, the VERT technology has yielded positive results, giving patients another chance at life. Read our article about Mental Wellness Through Virtual Reality Therapy.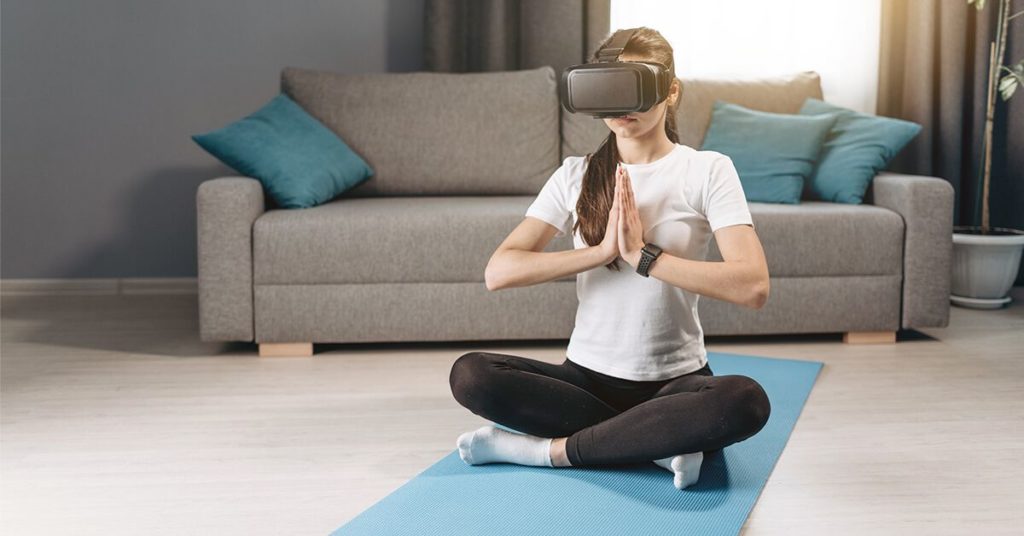 5. VR-Enabled Virtual Clinics
The pandemic worsened the suffering of people with physical ailments. No longer could they visit their physiotherapists for treatment. But with VR-enabled virtual clinics becoming popular, treating physical problems using VR devices at home is reaping positive results and is being extended to other physical ailments.
6. VR in Medical lectures and conferences
Medical conferences can be long and some – very long. On a serious note, with virtual conferencing already facing challenges such as audience retention and human participation, VR can come in here to save the day. With a VR-enabled immersive 3D experience, the audience can be taken on a roller coaster ride and make such events more memorable. For example, now it is possible to take the user within the human anatomy for more three-dimensional visual learning.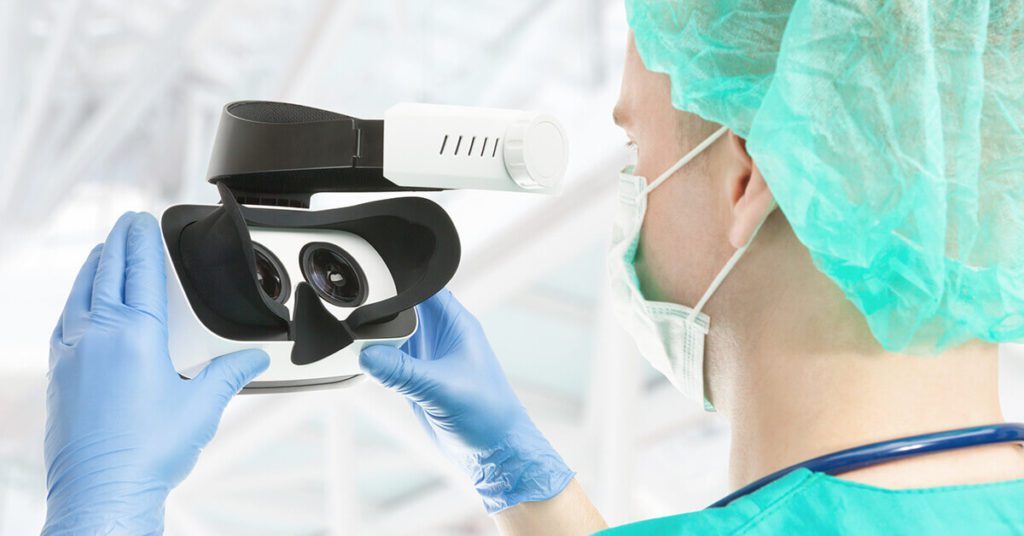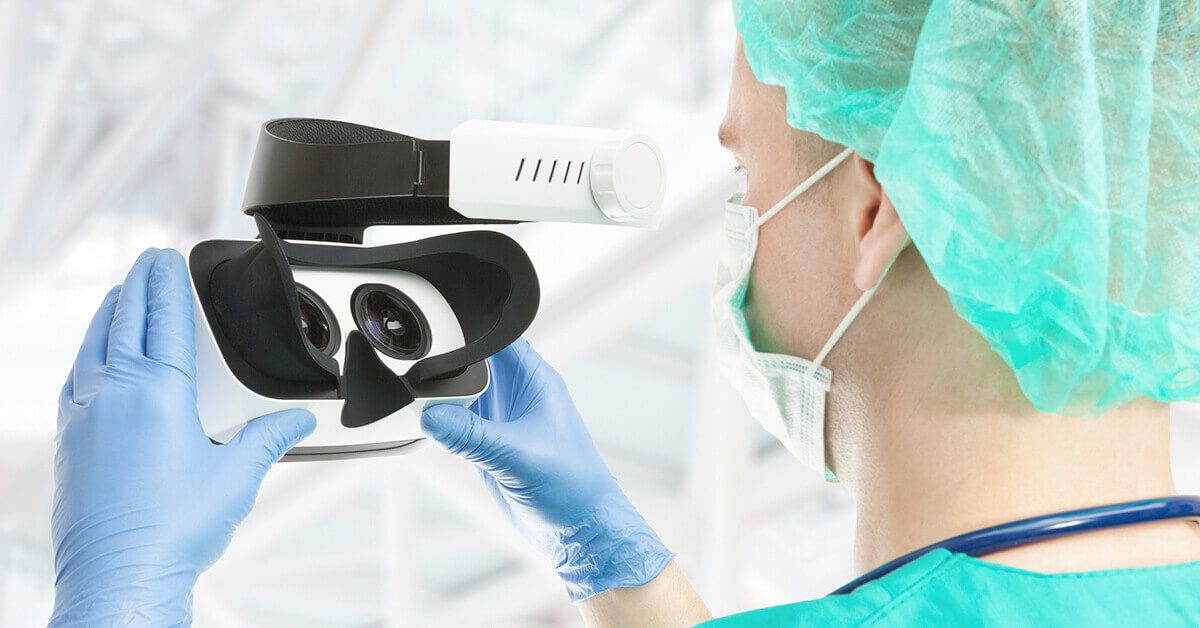 7. Virtual Reality in Surgery
Virtual Reality in surgery is steadily becoming the gold standard in Healthcare. Many surgeons and students are currently using VR headsets and haptic gloves to imitate real-life surgical procedures. It not only reduces the time and risk associated with the surgery complications but has improved efficiency and accuracy in the operating rooms significantly. Here is an interesting case study on Virtual Reality in surgery for more in-depth understanding.
As VR tech and devices become cheaper and accessible worldwide, such conferences and meetings may even be a preferred medium over the current event formats.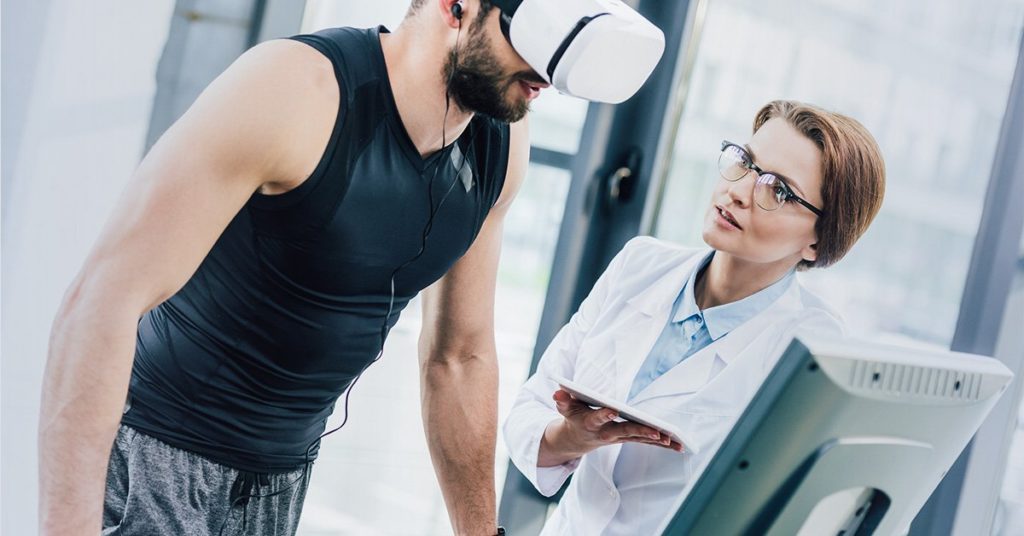 VRdirect: Simplifying VR Healthcare
VRdirect, by far, is the easiest solution for companies to create and distribute Virtual Reality projects without having any previous complex coding skills. Be it a hospital, individual practitioners, or even medical colleges, they all can import their 3D models into more immersive VR environments easily. And this ease of publishing applications on a multitude of devices simultaneously makes VRdirect, an ideal and hassle-free solution for a reliable VR upgrade.
VRdirect platform offers a simple interface and quick-to-use features such as drag and drops to publish Virtual Reality projects. It uses 360° content for background visuals and allows importing 3D models into 360° scenes, enabling easy to navigate VR experience using the VRdirect platform.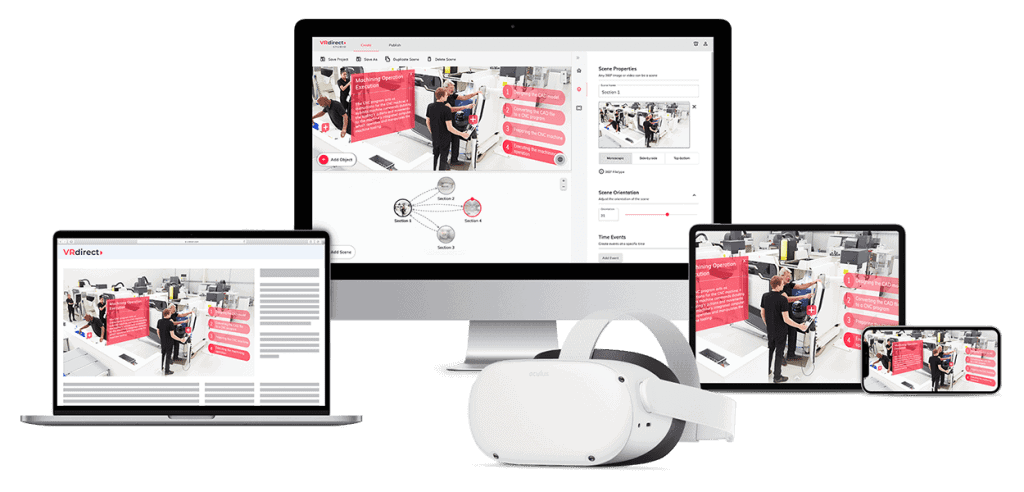 Apart from training and recruiting employees, VRdirect enables companies to use Virtual Reality for their unique projects. For example, a Munich-based company recreated human anatomy in 3D using the VRdirect platform, allowing users to embark on a journey within their bodies.
VR tech propels the healthcare sector to fulfill the promise of a better, healthier world, but there is still time until we fully harness the power of VR tech and its limitless possibilities. Nonetheless, a long exciting journey lies ahead of us in the form of Virtual Reality.