Virtual Reality is no longer just an exotic technical experiment that huge brands utilize to impress their audience. Over the past years, VR has become an important part of B2B and B2C communication, making its way to more and more companies. Still, the entry barriers for a lot of enterprises – especially smaller ones – are often high. Companies frequently face complex and costly development processes and technical obstacles in distribution with no apparent business benefit.

Christoph Ostler, CEO & Founder of Connected Reality is more than familiar with the obstacles companies face when trying to incorporate VR into their communication portfolio. For almost a decade now, his agency has made a name for itself as experts for future technologies, constantly enabling their clients to use innovative solutions to enhance their business. As a leading expert in Augmented and Virtual Reality as well as a keynote speaker, Christoph advises and supports companies of all sizes on a daily basis when it comes to realizing AR and VR projects. We sat down with him and talked about where VR is today, what agencies like Connected Reality can do to better accommodate to clients' needs and why they chose to work with the VRdirect platform.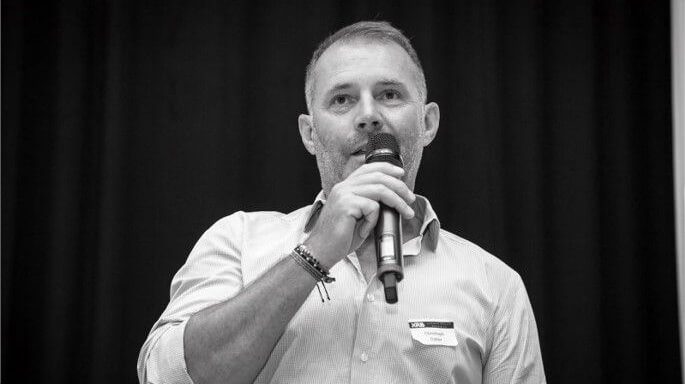 VRdirect: Christoph, apart from solutions you create for conferences & events, Connected Reality have proven to be experts for cutting-edge technology in the past decade. When it comes to Virtual Reality – where do you see the biggest potential today?
Christoph: In the last few years VR, has not lost any of its significance –quite on the contrary. Companies have found numerous ways to incorporate VR into their processes – from Marketing to HR and countless other operational fields. What we notice, however, is that businesses shift their focus away from entertainment toward an industrial use of VR – for staff training, safety instructions, project briefings and so on. So it's safe to say that the importance of VR will continue to grow in the future, but a lot of companies will focus less on flashy and colorful VR experiences to impress audiences, but more on solutions that serve a clear and direct purpose and deliver real-life value in day-to-day business.
The current situation regarding the COVID-19 pandemic also greatly increases the demand for Virtual Reality projects. Companies now more than ever need to be able to virtually and digitally present themselves and their products. VR is more than capable of creating virtual storefronts and captivating the audience even in times of lockdown. This, of course, plays right into our hands – our products and services are exactly what companies are looking for: we're digital, fast, flexible and innovative with top references.
VRdirect: Based on your long-standing experience, you have just launched a series of VR service packages implemented with the VRdirect platform, called "xr easy" – a portfolio of products intended for specific use cases. What is your goal with this set of services?
Christoph: With the "xr easy" series, we created a set of services to offer clients transparent, cost-efficient and flexible solutions designed for specific use cases, like product presentations in VR, virtual tours, safety training and so forth. We want to give our clients a clear idea of what they can expect of the final product, the production process and the added value of the solution. This way, businesses can benefit from better transparency to make faster decisions, while clearly seeing the business value of the solution.
VRdirect: And why do you think this is crucial for clients?
Christoph: When it comes to Virtual Reality, we are way past the try-out phase. Nobody implements VR just for the sake of it anymore, especially small- or medium-sized companies. There usually is no room for experimentation. Companies rather want to see right from the start how a VR solution can benefit their business, how it can be used to improve processes, trainings and so on. And there are tons of great possibilities. But that also means that companies want to know right away where they can implement their solutions and then roll it out as quickly as possible. With these concise and clearly defined offers, specifically designed to solve certain problems or support HR, training, EHS or Marketing, making the decision becomes a whole lot easier.
It also allows us to roll out projects way faster. With standardized service packages, we can clearly specify the expected project parameters and also anticipate potential modifications better, resulting in a swift and obstacle-free development process.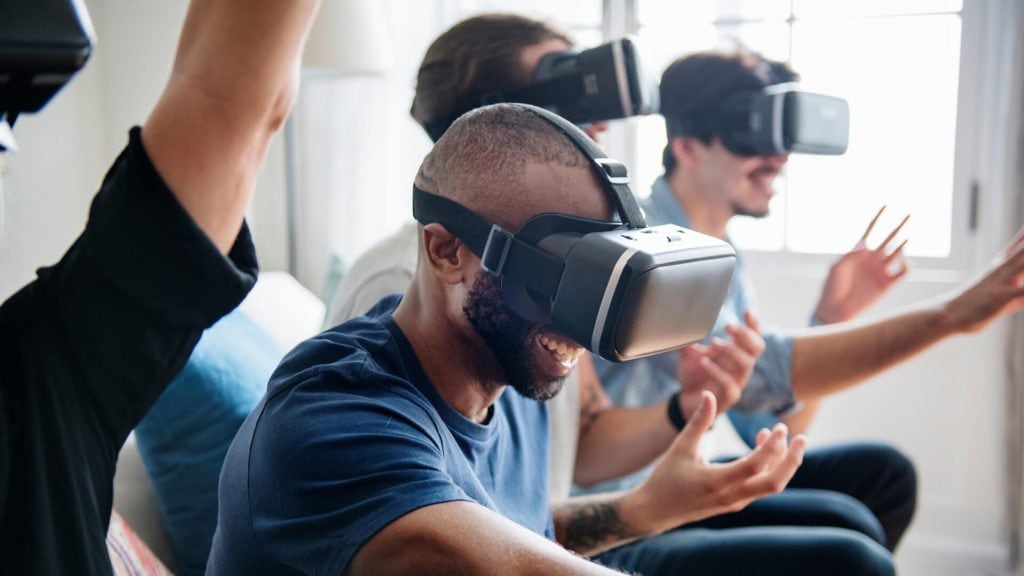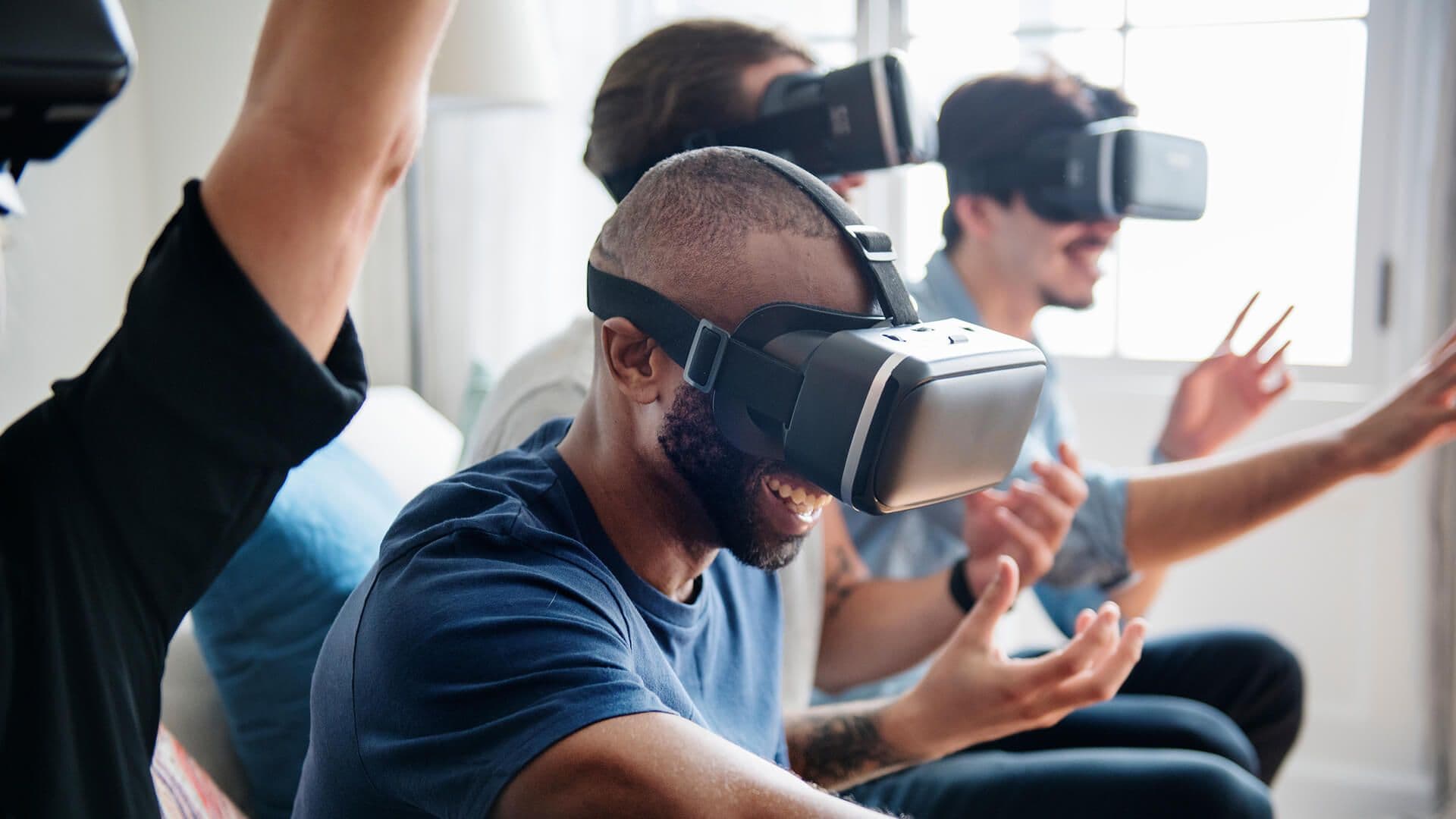 VRdirect: Would you say that these easy-to-understand standard products are the way to go for agencies like Connected Reality?
Christoph: Yes, definitely. It is no longer only large and wealthy companies that want to use VR for their business. A lot of small- and medium-sized companies are looking for ways to make use of the technology, but often cannot afford the high budgets for highly individualized flagship solutions, instead looking for less demanding solutions. By now, there are fantastic platforms like VRdirect that allow agencies like us to offer those companies cost-efficient yet capable solutions. In my view, abandoning smaller projects like these would be unwise.
Furthermore, even larger companies still have reservations regarding Virtual Reality. Their concerns relate mainly to costs, processes and concrete impact. These enterprises often find it difficult to get started with VR, because for them the cost-benefit-calculation of that complex a technology is not quite clear. With our easy-to-understand "xr easy" series, companies have all the necessary informations available at a glance and can quickly dispel their reservations.
VRdirect: Why did you choose the VRdirect platform to implement your "xr easy" solutions?

Christoph: For us to scale our business, we need a stable platform that reliably lets us work on a lot of projects in a standardized and easy-to-use manner. VRdirect does exactly that. We are able to realize projects quickly and efficiently, which means we can take on more orders and at the same time sell at very attractive rates. In addition, especially nowadays it is really important to have VR experiences available everywhere and anytime. So the fact that VRdirect Studio allows us to flexibly distribute the finished products via all common devices, web browsers or the app is invaluable to us and our clients. All in all, VRdirect saves us a lot of time and seamlessly fits into our business processes.
For information about how Connected Reality uses the VRdirect platform to implement their "xr easy" products, click here.