As VR content makes its way into more and more applications, users cannot be impressed that easily anymore. When users enter the VR world, naturally the explorer sense awakes. Since it feels like being transported to an actual place, it feels strange not to be able to interact with the new environment.
The opportunity to offer an interactive component in your VR experience is the next level you want to aim for. To be able to tell a story the user can explore independently gives them the feeling of an active experience. The use of hotspots and embedded content will drive engagement and lead to a longer stay in your VR experience.
Explore possibilities and inspirations
In the following, we will show what is possible to make virtual tours or any other 360 VR content easily interactive. We selected some well-done examples to give you some inspiration to add interactivity to your 360 photos or videos.
Add interactivity to your 360°/VR Tour by using interactive elements
To enlarge the expanse of your VR experience, add multiple interactive elements to it. By clicking on an interactive elements, the user gets to the next 360 video or photo. These hotspots can be different perspectives in the same location or different rooms or areas in a virtual tour. They do not have to be in a linear order. It is even better if the user has the chance to explore the whole VR content freely on their own. The possibility of multiple ways through your VR content allows individual usage, led by the user's interests. Try to connect the different hotspots, but keep it realistic and logical. Try to avoid dead ends, so the experience doesn't get interrupted.
Some more exciting approaches to hotspots could be:
Different personal perspectives of one scene can allow the user to see through some body's eyes and maybe even hear their thoughts or opinions on a topic.
The user can travel in time and see different phases of a building project from the beginning till completion.
If a venue offers multiple use occasions such as weddings, business meetings and workshops, the exemplary room setup for each could be shown.
Give the user the possibility to watch a scene during the day or night. You can create completely different atmospheres, for example a candlelight dinner or family breakfast.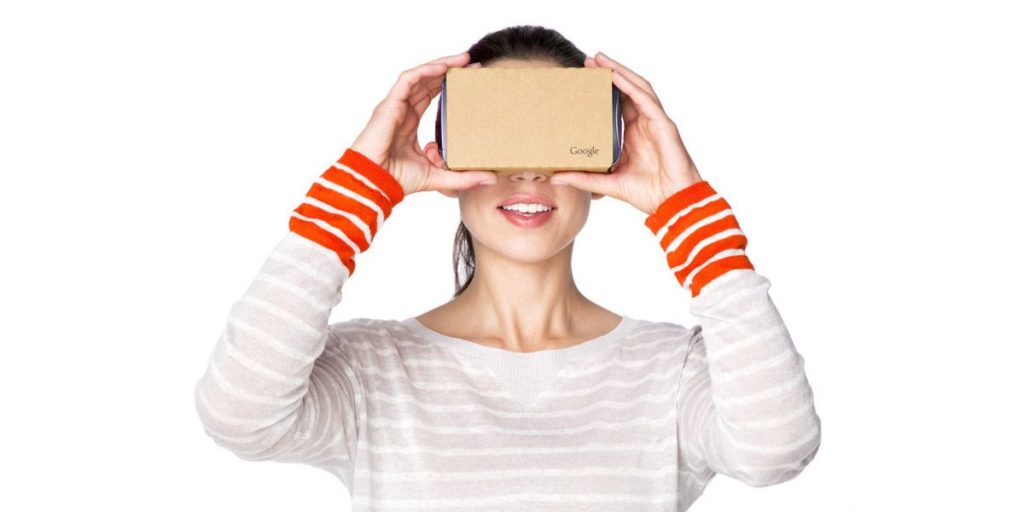 Text can be valuable
The most basic content to add to your VR experience is text. But although it is quite a simple tool, it can be used in many ways. Let's say in a virtual tour of a restaurant the menu can be displayed when looking at a table or the opening hours can be shown at the entrance. It's also an easy way to integrate already existing content. Information to all kinds of objects or persons can be accessed quickly.


The format of pictures is crucial
When using pictures, there are two slightly different ways. One is to simply show a photo in .jpg format. This works great if you have real photos. From showing details you want to highlight to photos of events or examples of use.
The other option is to integrate a .png file with a transparent background. This way the picture can merge with the VR environment. The opportunities to get interactive here are just up to your imagination. Some examples during a virtual tour in your real estate could be:
Users can open closets or cupboards to see the storage space
With (+) or (-) buttons the user can add or subtract furniture from the room, even multiple colour options are possible


The real usage of video
If you already have videos about your company, you can easily integrate them. Show the user interesting insights with a corporate film. Explain your products in detail or display use cases. If you want to introduce somebody or want the user to get to know someone better, interviews could be a great way to do that. Especially if a whole team is presented, it is useful to let the user decide in which person he is interested the most and only view that content.


Sound makes your experience special
Adding a background sound enriches the experience by one sense. Nevertheless, it isn't interactive yet. You can add sounds that play after the user made a certain action to make the experience even more real. Ambient noise, talk or conversations as well as music or podcasts can be possible.
Feel inspired now?
If you want to get your hands on your own first interactive VR experience, sign up for a free trial and check out our blog post on how to do so without any coding skills!