Meta, formerly known as Facebook, isn't the first corporation to wrestle with the future of work in the digital age. Many industries and business have long placed their bets on 3D technology, simulation or digital training, particularly in areas such as design or education. It's not just Meta's vision of a Mixed-Reality Metaverse that is a clear indication of how technologies such as Virtual Reality are fundamentally changing how we live and work.
It's never been a better time to integrate Virtual Reality in your business: VR headsets are better and more affordable than ever. VR applications are becoming easier to use and apply, and with more powerful software, companies are facing fewer barriers to entry to this new technology.
This has also led to an increase in application possibilities for companies: Training, onboarding, project planning, marketing campaigns, remote collaboration, sales, Human Resources, quality management or safety procedures are just a few areas in which Virtual Reality can make a huge difference.
VR and AR are both gaining public traction thanks to large tech companies investing billions of dollars into the industry, yet there is also a great opportunity here for more future-oriented companies to get involved. VR can easily be integrated into business strategies at an early stage, thereby setting company standards now, knowing that competitors will be struggling to catch up in a few years' time.
Into the Metaverse: What does it mean for businesses?
The Metaverse is the next step in global digital transformation, and will make the days of smartphones obsolete. The vision is to meld the virtual with real products so that they can be used in our everyday lives. This is illustrated by virtual images on walls that you can view through AR headsets, with digital pointers that make it easier for you to navigate. Using a VR headset, people can interact with each other socially via their own realistic avatars, or even work together remotely, as if they were in the same place.
More forward-thinking companies are already preparing for the Metaverse era, as touted by tech giants like Meta and Microsoft. New standards in digitization are crucial for firms that want to convince both customers and employees, in particular for the modern climate-conscious and digital-savvy generations.
Those companies already integrating VR and AR into their business processes will have a significant innovation advantage in just a few years' time. Not only can they work more efficiently, they will also be more attractive to new staff and customers.
VR in Business: Advantages & applications – why are companies using Virtual Reality?
Virtual Reality offers companies a chance to add value, making their processes more efficient and saving costs. It offers applications that are easy to train staff in, that can be replicated and used anywhere, at any time. For instance, at
BMW
the use of VR and AR saves up to a year of time when designing vehicle concepts. VR training can bring trainees and employees directly into any work environment, and can be repeated at any time, leading to significant successes: Statistics show up to a third higher productivity and up to 20% time saved. VR provides an active, experience-based learning approach, which can increase an individual's retaining long-term information
by up to 90%
, compared to conventional methods. In practice,
VR training
for surgeons can even lead
to a performance increase of more than 230%.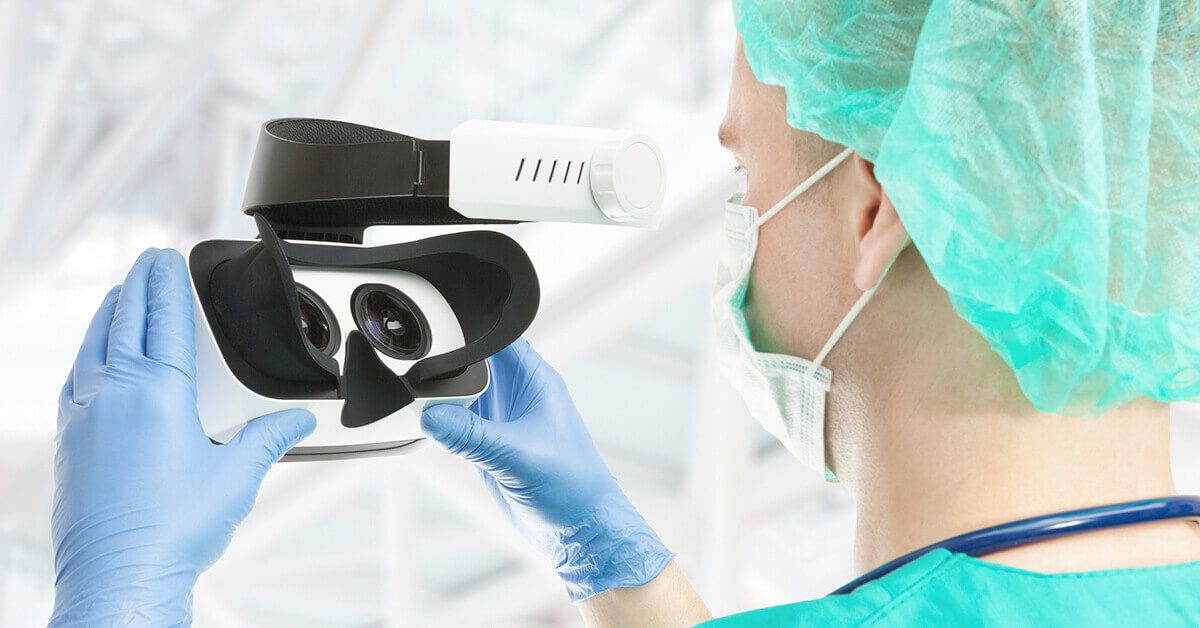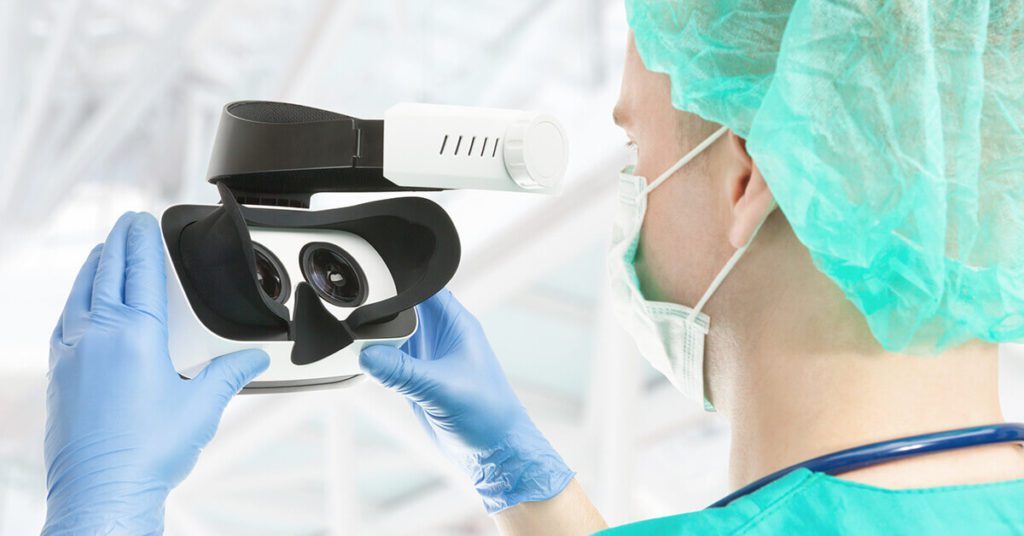 And VR use in companies also pays off in other areas: Maintenance tasks on systems – ranging anywhere from coffee machines to production lines – can be tested first in VR. The key word here is "New Work", which means that colleagues from all over the world can work on objects and strategies in virtual workshops. Customer or job interviews can be carried out via VR as well, while virtual showrooms enable potential clients to visualize products before manufacture, ideal for presentations at trade fairs or for marketing.
Market researchers at PwC
have found that VR and AR will spur an increase in the global economic output of over 1.5 trillion dollars by 2030. Whether in education, training, presentations or other sectors, Virtual Reality can help companies be more efficient with little effort, laying the foundations for their move into the Metaverse.
Case Studies: How companies are using VR today
Accenture is one of the world's largest service providers for corporate and strategy consultation. Its major technological changes in 2021 was heralded when it ordered 60,000 Quest 2 VR headsets for onboarding. Many companies have already begun to integrate or evaluate VR in their everyday processes, and it's only logical to take that next step into the Metaverse through digital transformation.
The luxury car brand Bugatti, a part of the Volkswagen Group, was an early adopter of finding ways to simplify and reduce the complex design process for new cars. Virtual Reality is perfect for saving both time and money, as well as improving design flexibility.
How is Bugatti using Virtual Reality?
Instead of a producing a traditional model of a car prototype, Bugatti creates a 3D model in VR. Designers can adapt the smallest design elements, such as physically correcting light reflections on the paint. With multi-user features, designers and engineers can examine the VR model together, change out tires or colors, modifying any details in real time.
Once the VR design is 90% complete, Bugatti moves on to building a real-life model. Further adjustments and improvements based on this real model can then be applied to the VR car, before a second model is built for fine-tuning.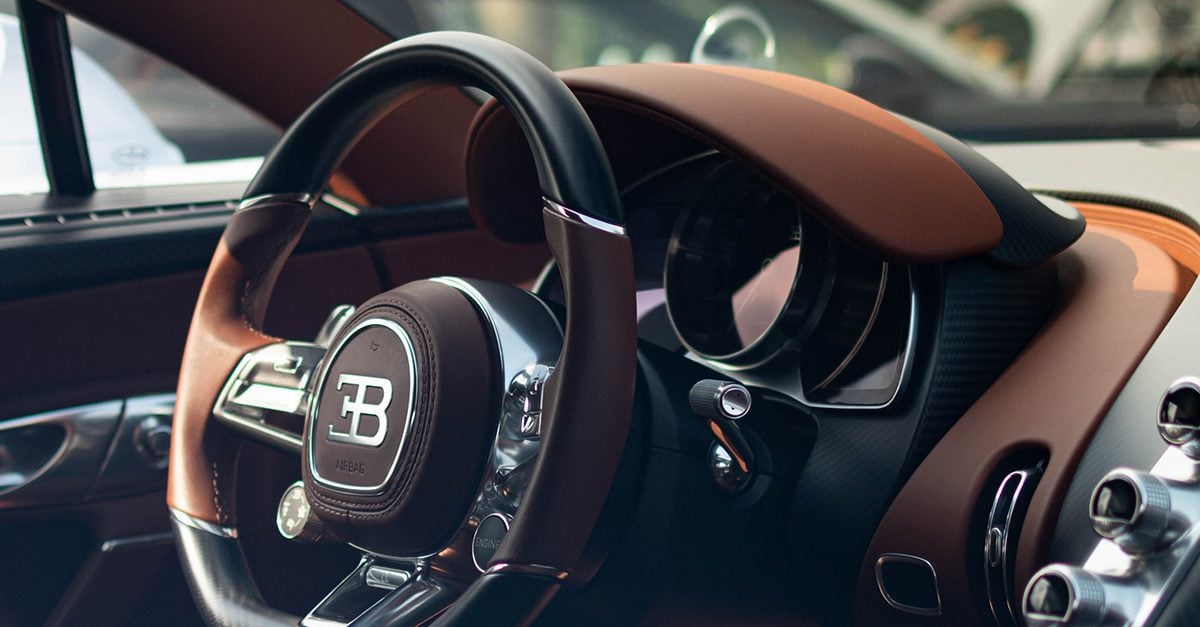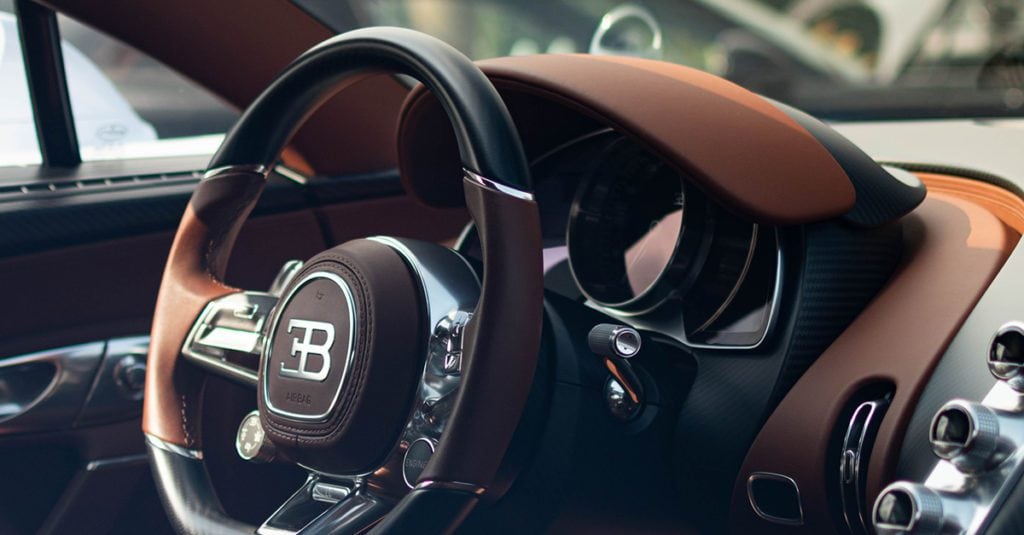 What added value does VR bring to Bugatti?
In total, the VR design process saves Bugatti up to a year of time, in comparison to their traditional model-making process. Not only that, but their costs are reduced by a whopping 80%. VR has made it easier than ever to evaluate and make detailed adjustments to 3D models, making VR design Bugatti's standard process now.
For companies the world over, employee health and safety are of paramount importance, and this is especially the case for manufacturers with complex systems and heavy machinery. Employees must be continuously trained and monitored for factory security and occupational safety, which is why Environment, Health and Safety (EHS) training provides valuable insights into safety processes and measures.
Siemens is currently exploring immersive technologies such as Virtual Reality, among others, as part of its EHS training courses. The 3D nature of VR makes it a great learning support as people think and act spatially. For example, for a training session on machine maintenance, only seeing instructions on a monitor or on paper, that a ventilation valve is attached at the bottom left is far more difficult to grasp than in VR. This allows you to simply stand in front of the 3D digital machine and kneel to reach the valve and turn it up. VR training is so much closer to reality and, as VR researcher Jeremy Bailenson has pointed out,
numerous studies
have shown its positive impact on increased learning skills.
How does Siemens use Virtual Reality?
Together with VRdirect, Siemens has developed a virtual factory tour. Users can independently explore an interactive training environment, actively engaging with the training material presented in the context of a realistic work environment.
As a next step, a virtual "escape game" was created based on this, in which employees can apply the EHS content they have learned.
What added value does VR bring to Siemens?
VR helps Siemens employees absorb learning content better and in their work environment, meaning that they can apply their knowledge in any simulated emergency. VR projects can also be easily and quickly distributed via several VR headsets or through a web version, significantly increasing training flexibility. You can read more about the Siemens VR project in our Success Story.
Follow this link to find more real-world examples of VR applications for companies.
What VR headsets suit your business best?
Depending on the required application, there is a wide variety of VR headsets to suit different situations. There are self-sufficient VR headsets, such as the Quest 2 or Pico Neo 3, which suffice completely for most VR applications. These devices currently have the best price-performance ratio.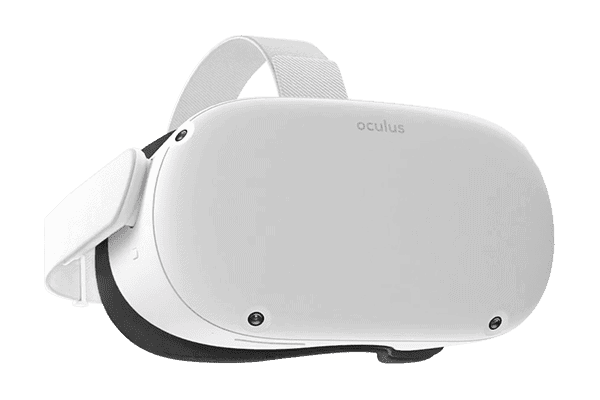 The Oculus Quest 2 (künftig Meta Quest 2) (soon to be known as Meta Quest 2) has a resolution of 1,832 x 1,920 pixels per eye, a refresh rate of up to 120 Hz, a 95-degree field of view, as well as integrated tracking, including virtual hands. These features make it ideal for most applications. For business use, a Meta Work account is required, which grants you access to the Quest Store.
An alternative is the Pico Neo 3 Pro, from China. This headset offers 1,832 x 1,920 pixels per eye, 90 Hz refresh rate, a 98-degree field of view, as well as good tracking and VR controllers. Only one account is required, granting optional access to the Pico Store. Like the Quest 2, the Pico Neo 3 Pro is quick to set up, adjust and use.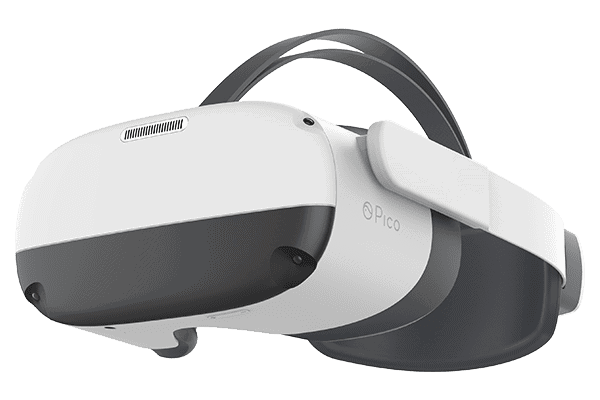 Both VR headsets can be connected to a PC via cable, in order to update the graphics performance or to run more demanding software.
We can advise you on finding the most suitable VR headsets for your business – feel free to contact us!
An easy beginning: Set up VR applications in your own business now
VRdirect is a long-established VR provider that has been caring for its customer base for many years. With experience gained from working with large clients and on numerous projects, we have a wealth of knowledge to pass on. As a technology partner, we can provide your company with innovation and process optimization, making you Metaverse-ready.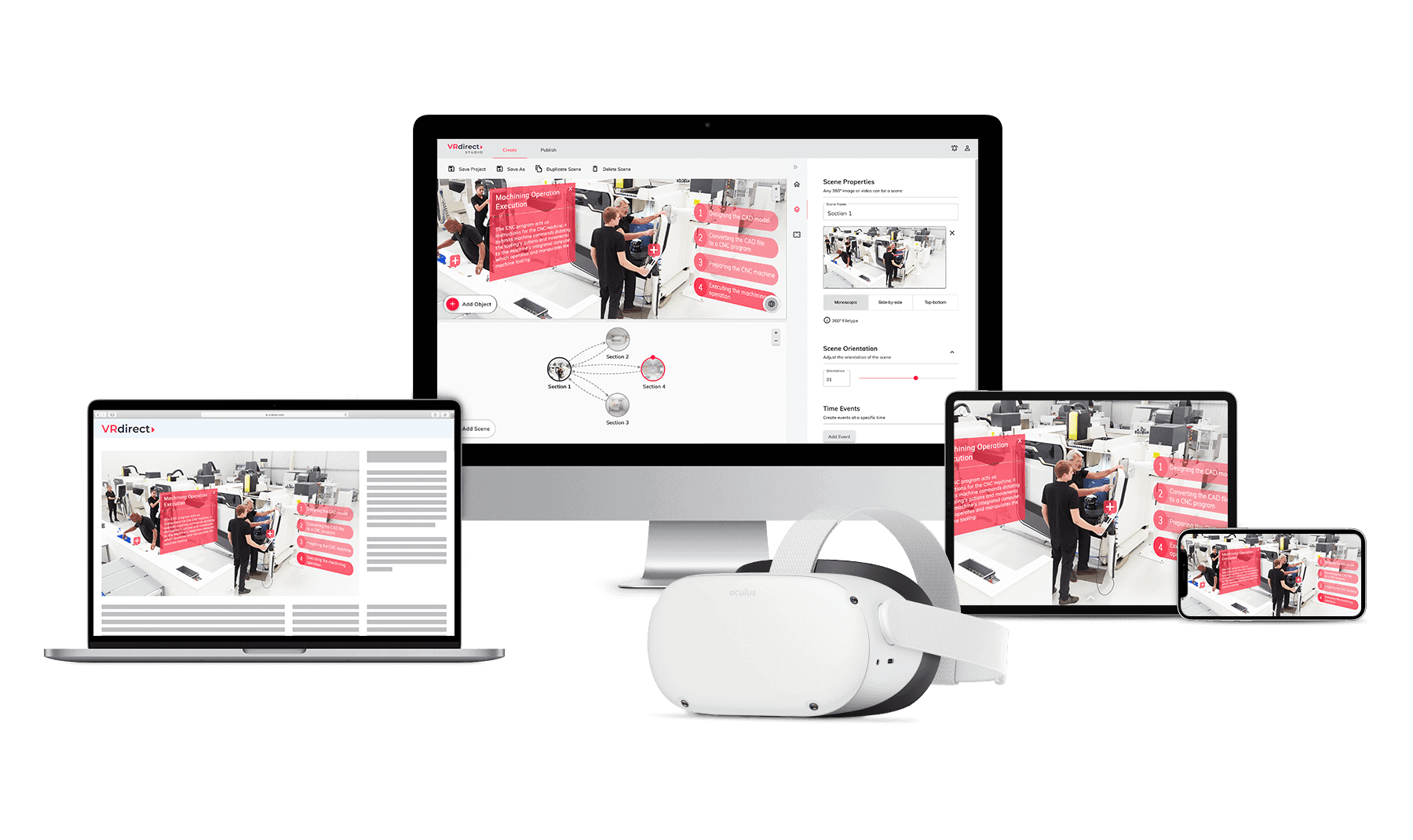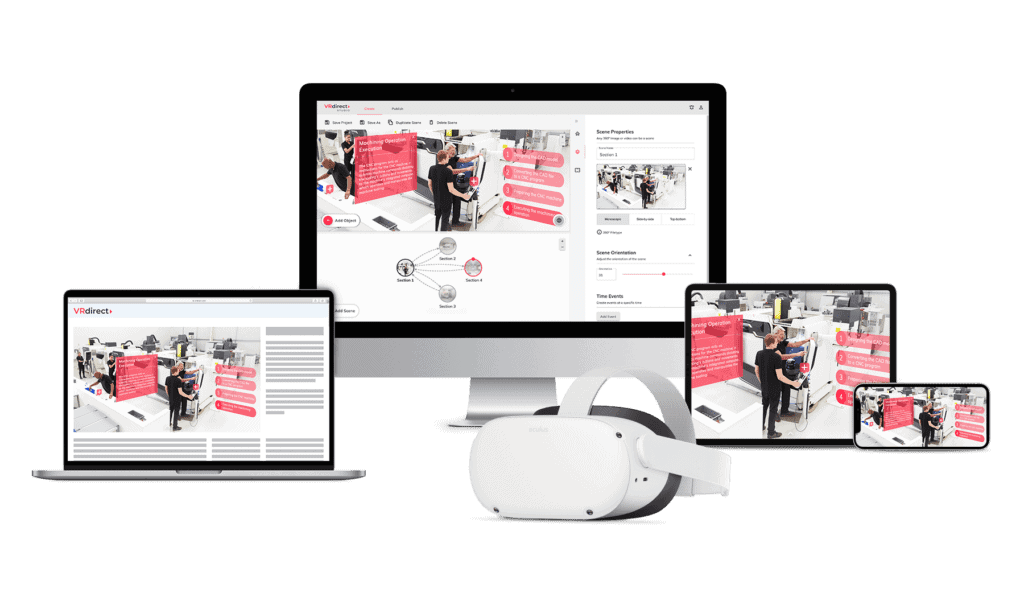 Especially important to us are the accessibility and user-friendliness of our tools and offers. As a software platform, VRdirect specializes in VR implementation across multiple departments, requiring zero programming knowledge – this ranges from training courses, or virtual tours to unique VR experiences for marketing and live events. Our trusted cloud system can transfer even large amounts of data quickly to any recipient.
Once designed, in just a few clicks the app can be distributed via the Apple, Google or Oculus stores. With the intuitive WebVR player, you can easily share VR content on your company intranet, on websites or on social media.
You can book an initial free consultation with us, and we'd be happy to work with you to develop the most suitable VR application projects for your company.