We are excited to announce our partnership with Deutsche Telekom to launch Deutsche Telekom VR-Tour, a white-label version of our VRdirect software available as part of the company's MagentaBusiness WebServices.
By connecting solutions like VRdirect, telecommunications providers like Deutsche Telekom or IT-resellers can become business enablers for new, cutting-edge technologies like cloud-based Virtual Reality.
Custom White Label Virtual Reality solutions
With little effort, VRdirect enables strategic partners and resellers to operate and market their own B2B or B2C Virtual Reality product as a white label solution based on VRdirect technology (VR as a Service / VRaaS) for their SME and enterprise customer base.
This allows partners to offer their B2B / B2C customers an innovative product to expand their product portfolio, increase revenue/APRU and gain a competitive advantage over their competitors. Learn how Custom White Label Virtual Reality Solutions can improve your business.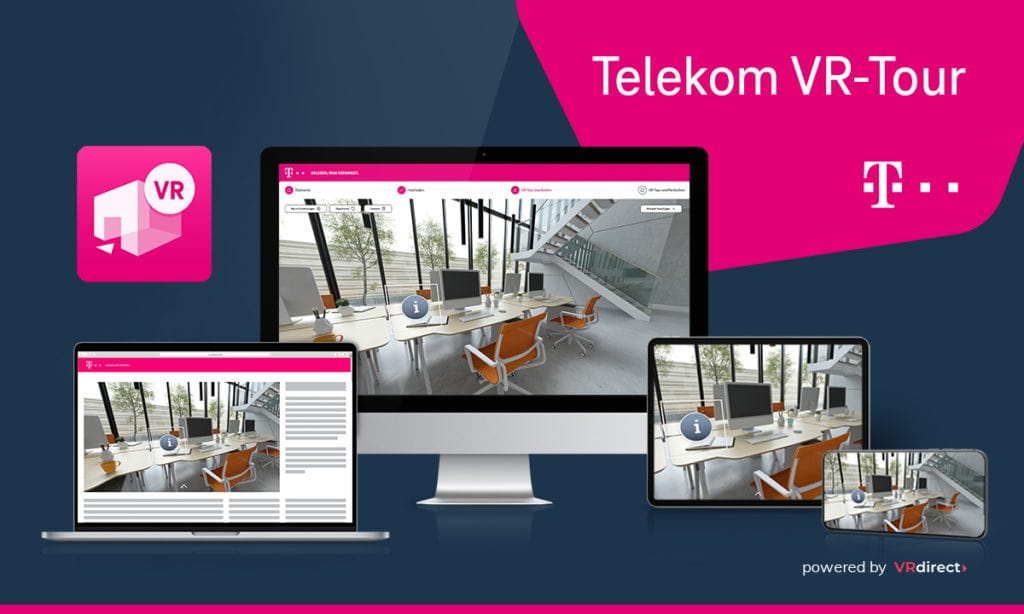 Deutsche Telekom and VRdirect present Deutsche Telekom's newly launched B2B VR offer at the VR/AR Global Summit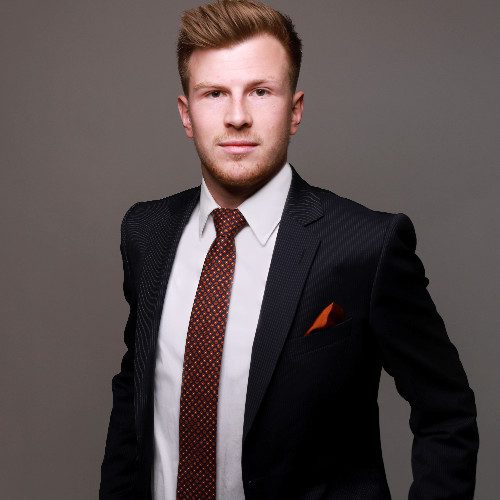 Patrick Schreiber,
Senior Innovation Manager at Deutsche Telekom AG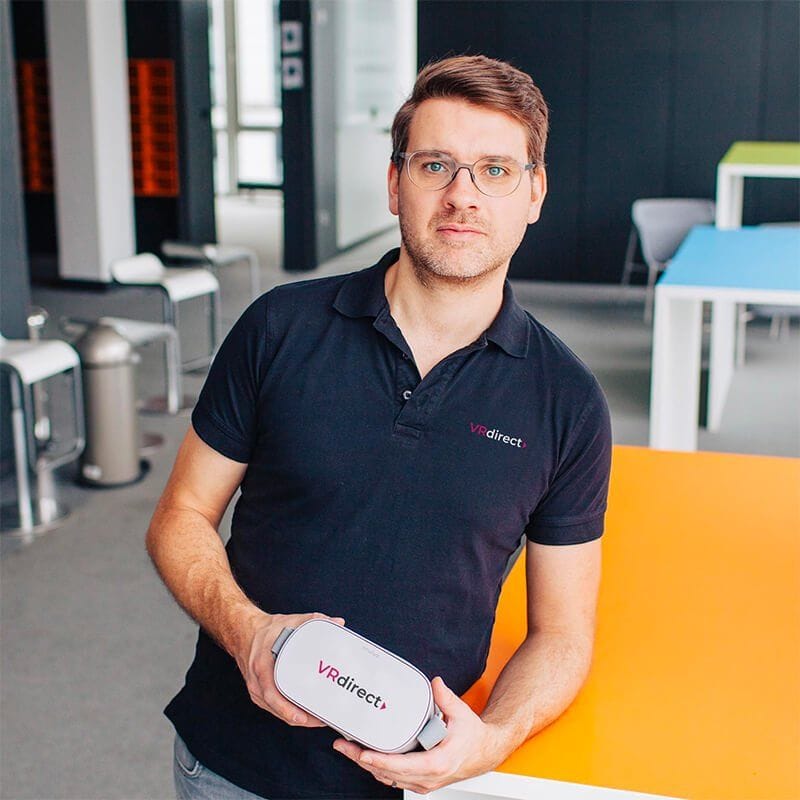 Dr. Rolf Illenberger,
CEO
at VRdirect
Virtual Reality applications are becoming increasingly relevant for SME customers. As Deutsche Telekom, we want to offer customers a simple solution to create Virtual Reality projects with the "Telekom VR-Tour" offering as part of our MagentaBusiness WebServices portfolio. VRdirect provides the best VRaaS technology to enable our VR products and allows for flexible integration in our CI and CRM systems - which makes them the ideal partner for us.
Here you will find the talk about Deutsche Telekom's VR-Tour embedded in a Virtual Reality project. Experience interactively what the VR-Tour is.