Virtual Reality for Marketing & Communications
VR opens a gateway of newer opportunities, ideas, and innovations to revitalize your marketing and communications strategy. Activate your brand story more engagingly, drawing favorable attention and interest from your customers before they buy your products and services, all within one immersive VR experience.
Stand out from the Competition
Marketing departments today have an enormous range of technologies and platforms at their disposal to reach their target audience. At the same time, it is becoming increasingly difficult to be remembered in the face of media overload and the shortened attention span of users. Virtual reality provides a solution: the technology brings fundamental advantages that contribute to an increase in user engagement at every stage of the customer journey.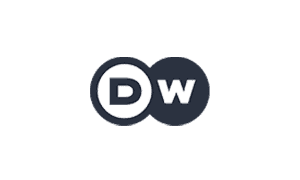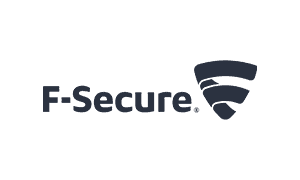 Whether you wish to conquer e-commerce portals, promote your SaaS product, or sell a service, VR is the marketing tool that gives you the innovative edge over your competitors. VR resolves the biggest challenge your digital marketing team faces – give customers a tangible experience without losing their attention. From virtual showrooms to virtual trial rooms, VR is rapidly changing how we market and sell in a digital-first world.
Every business strives to offer a unique customer experience. In VR, you have a tool to do that precisely. VR delivers a novel experience that transcends time and location, resulting in a truly global product/brand accessibility with minimal hassle. It allows your customers to 'try before buy' within a virtual showroom, enabling them to make better choices. VR is transforming how we engage our customers and create bespoke brand experiences for them.
Online presentation of products is essential for most retail companies, even more so during a pandemic. Virtual Reality offers an enormous potential to go one step further. This year, the world's largest trade fair for sporting goods and sports fashion was faced with the challenge of how to present the award-winning products of the ISPO Award 2021 to the interested trade and sports audience.
Virtual Events and Meetings
Whether organizing exhibitions or setting up product exhibitions, every business needs to adopt VR-based virtual events and meetings. VR events offer a remarkable ability for brands to demonstrate their products to customers more closely and accurately with VR simulations. Users get to experience your products/services actively.
As we know Virtual Reality (VR) is a unique technology. Unlike standard user interfaces, it immerses the user in an experience. And the VR devices make the experience more tangible and life-like. Today, it is possible to interact with the 3D environment and experience an alternate realm, thanks to VR. Currently, VR games and VR content are two industries leading the curve.
VR offers a practical, easy way to let users into behind-the-scenes action at your company. Getting a peek into how a brand functions and develops over time encourages customer-brand connection, builds trust, and fosters deep, long-term customer interaction. Immersive VR virtual tours are an opportunity to connect to customers by letting them peek into your company's mission, work culture. It strengthens your brand image and attracts genuine, long-term customers.
The battle to bring your product to market in an increasingly more sophisticated and complicated digital world is a challenge for businesses world-wide. Any tool that can be used to lever a competitive edge is quickly grabbed upon and evaluated for its usefulness. Virtual Reality is a marketing tool that is perfectly suited for today and the future's changing world. This article shows some of the ways it can be wielded, and why you should be looking at its potential for your business.
Become an eco-sensitive, sustainable company by adopting VR. VR replaces physical stores with virtual showrooms and trial rooms to make life easier and mitigates the need to commute to malls, or where your brand is, physically. Redirecting your customers to VR-enabled virtual showrooms enhances their experience while cutting down on the cost of logistics for a brand.
Virtual Reality in companies is catching on, the Metaverse is coming: We describe opportunities and application scenarios, show practical examples and how companies can start with VR easily & effectively.
The VRdirect platform enables companies to create and share Virtual Reality projects with internal teams. The VRdirect Studio allows to create VR projects without expert skills. Projects can then be shared globally in real-time using the VRdirect Cloud and the VRdirect player for Smartphone, Tablet, Browser-/Website or VR headsets.
The VRdirect platform makes your company enterprise VR-ready.
Easy to use, Enterprise ready and enabling many VR use cases across the entire organization.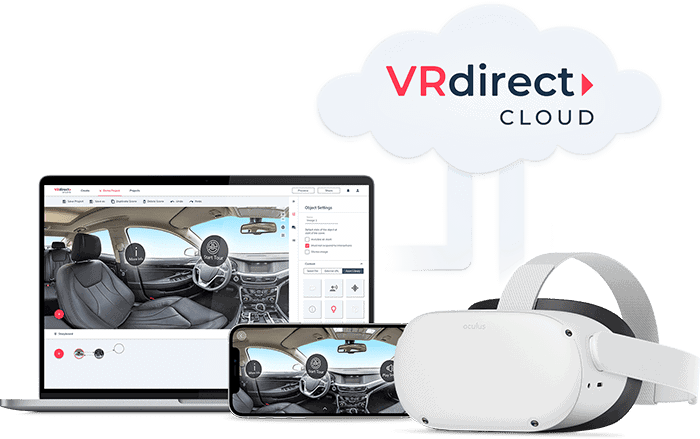 Powerful and easy-to-use VR editor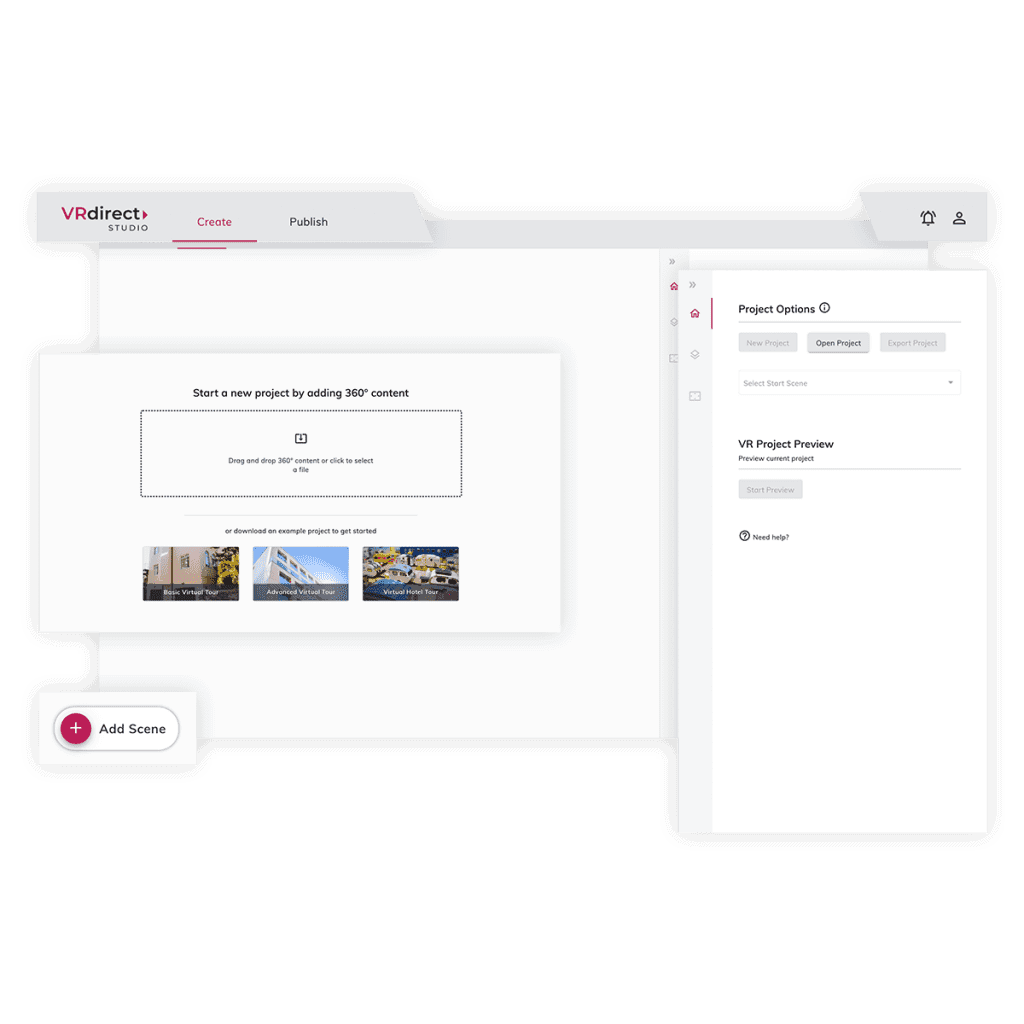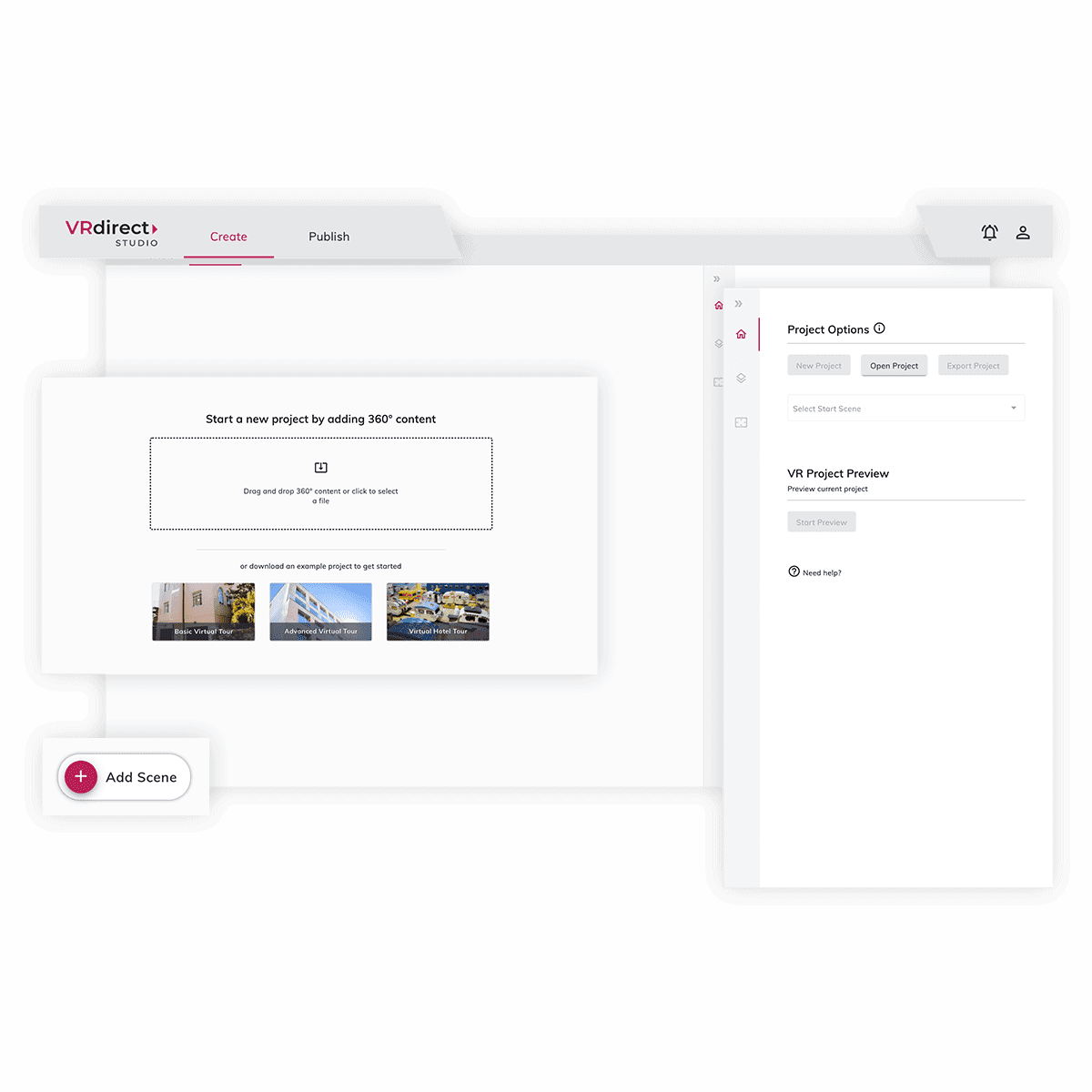 Native App for mobile devices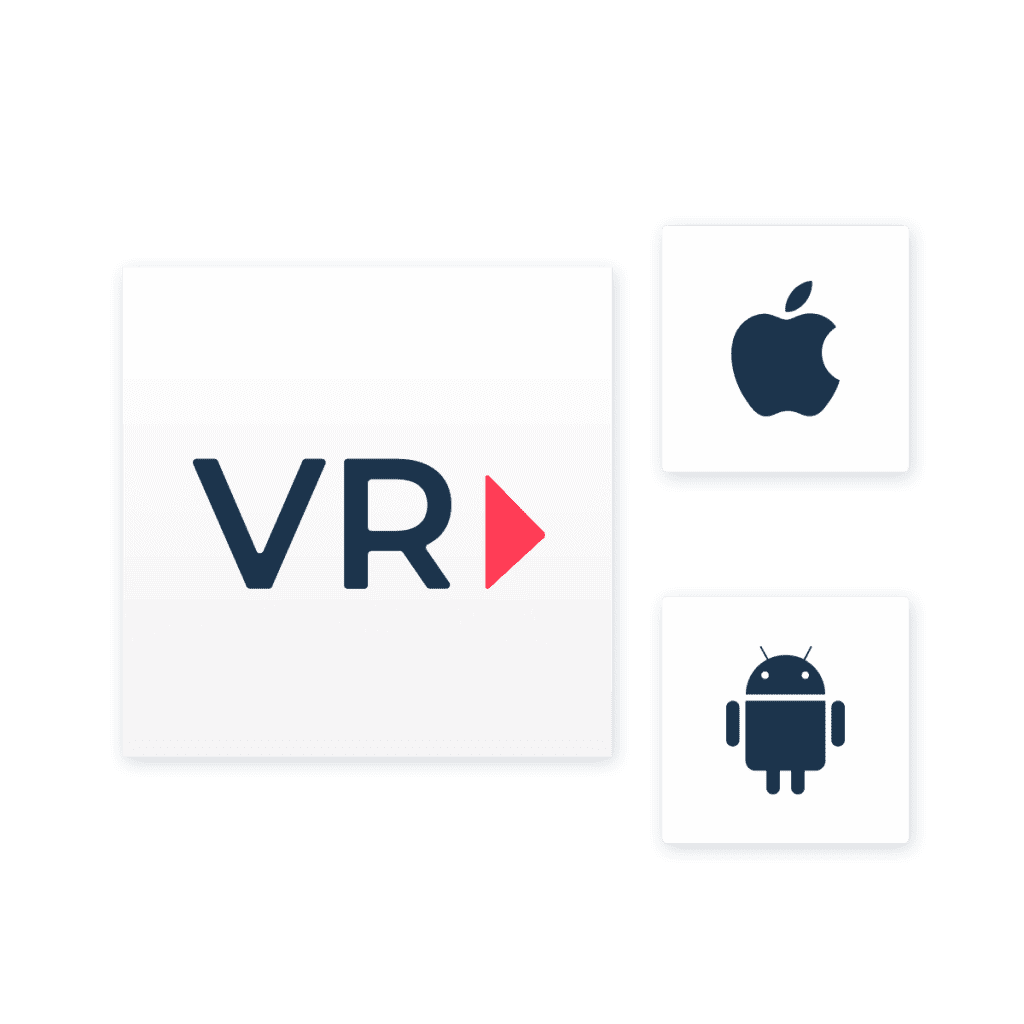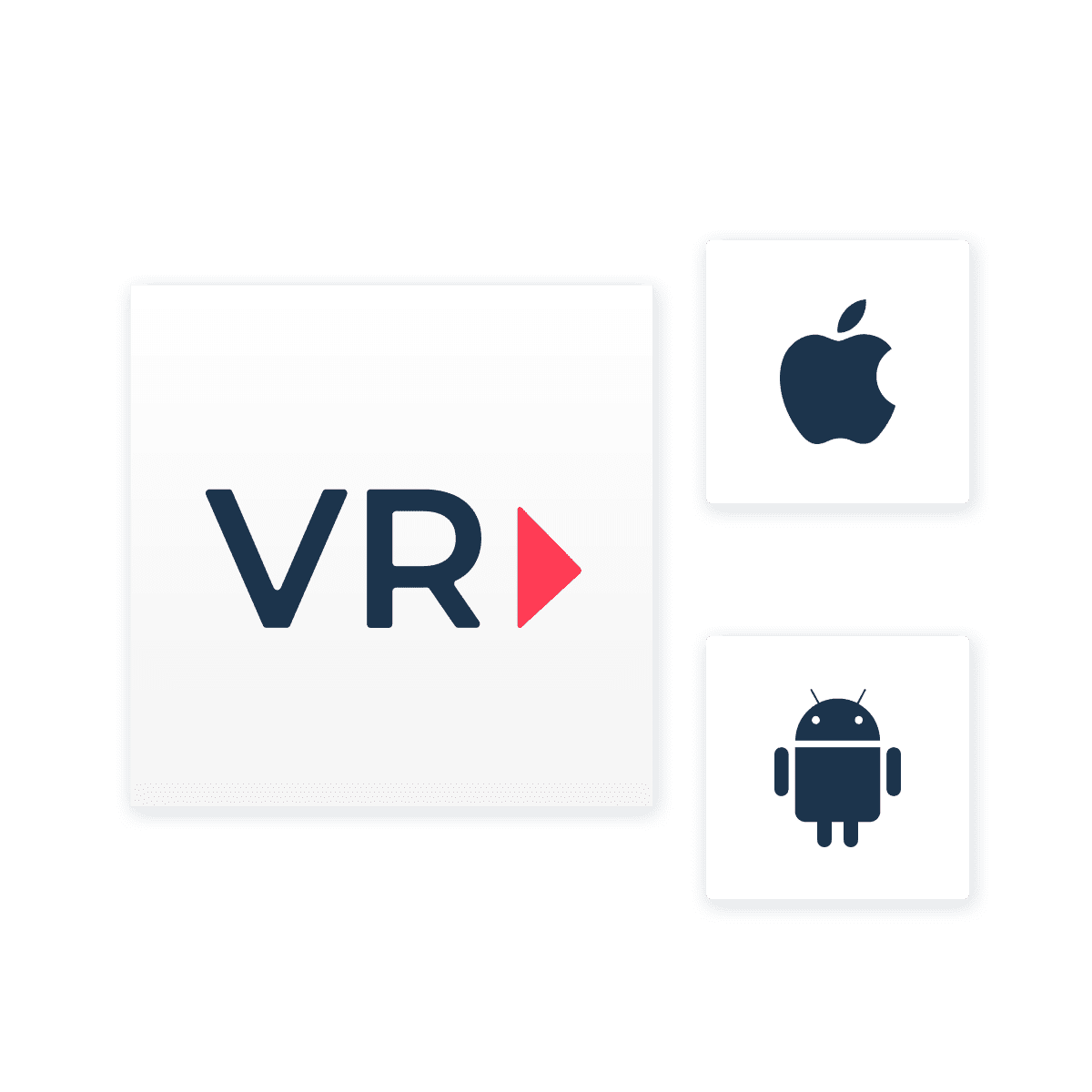 Cloud-based infrastructure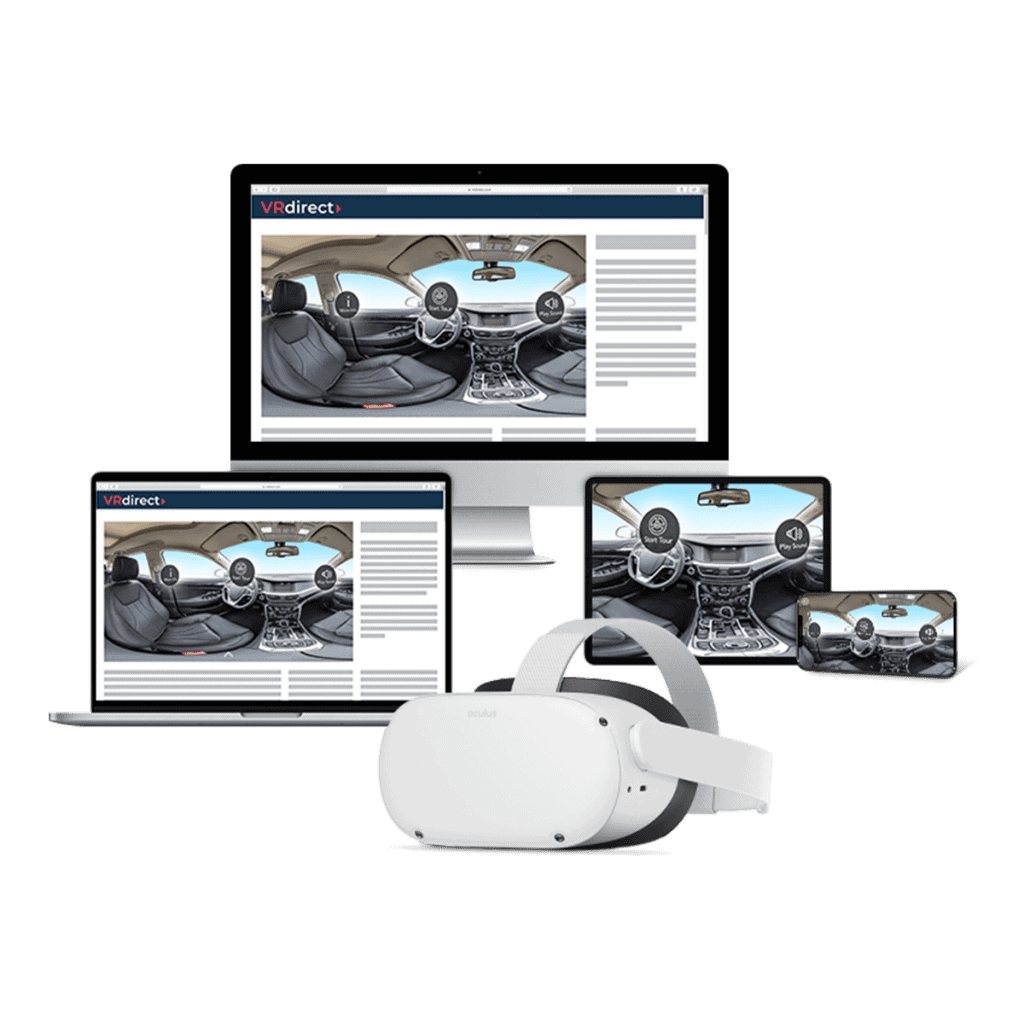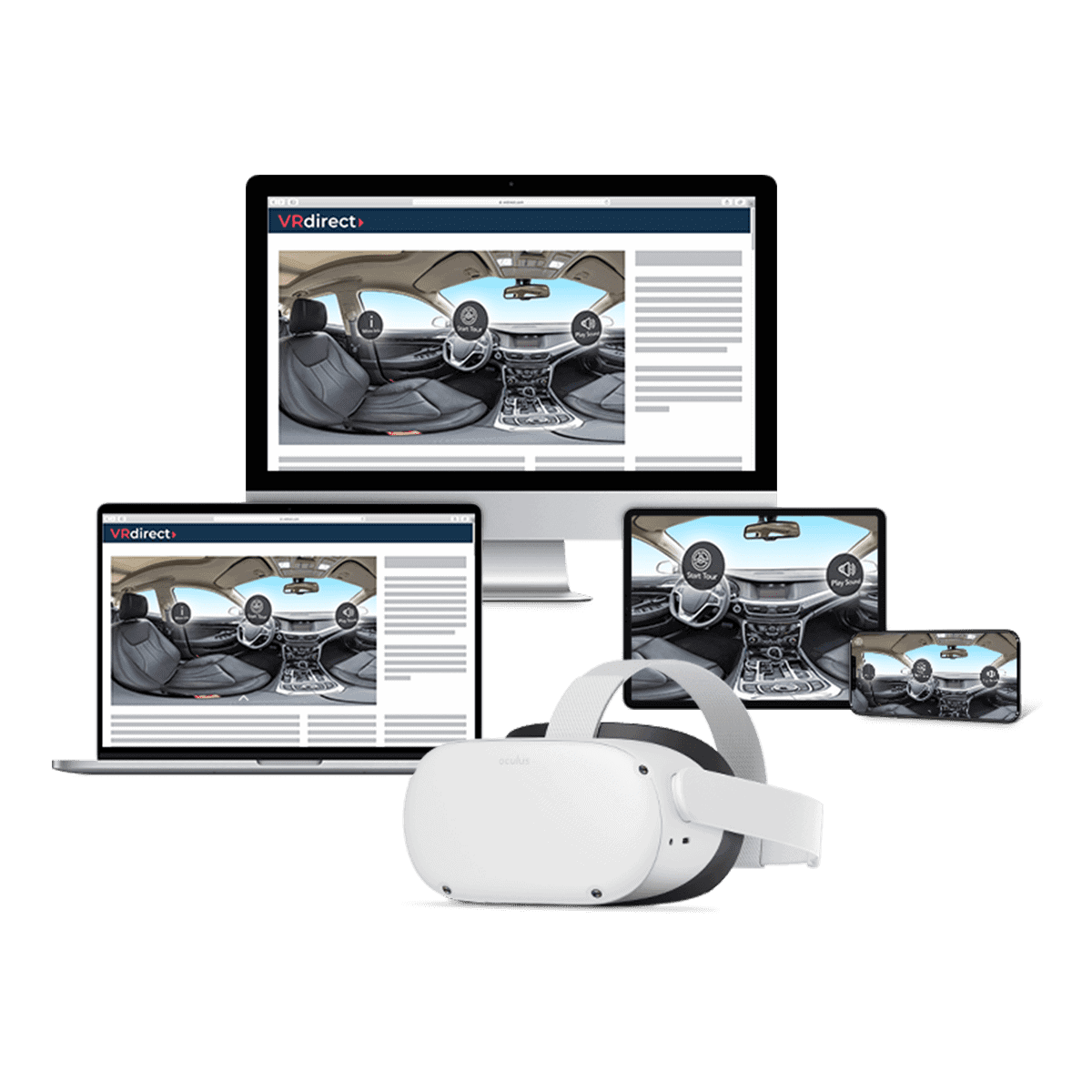 Flexible player for every browser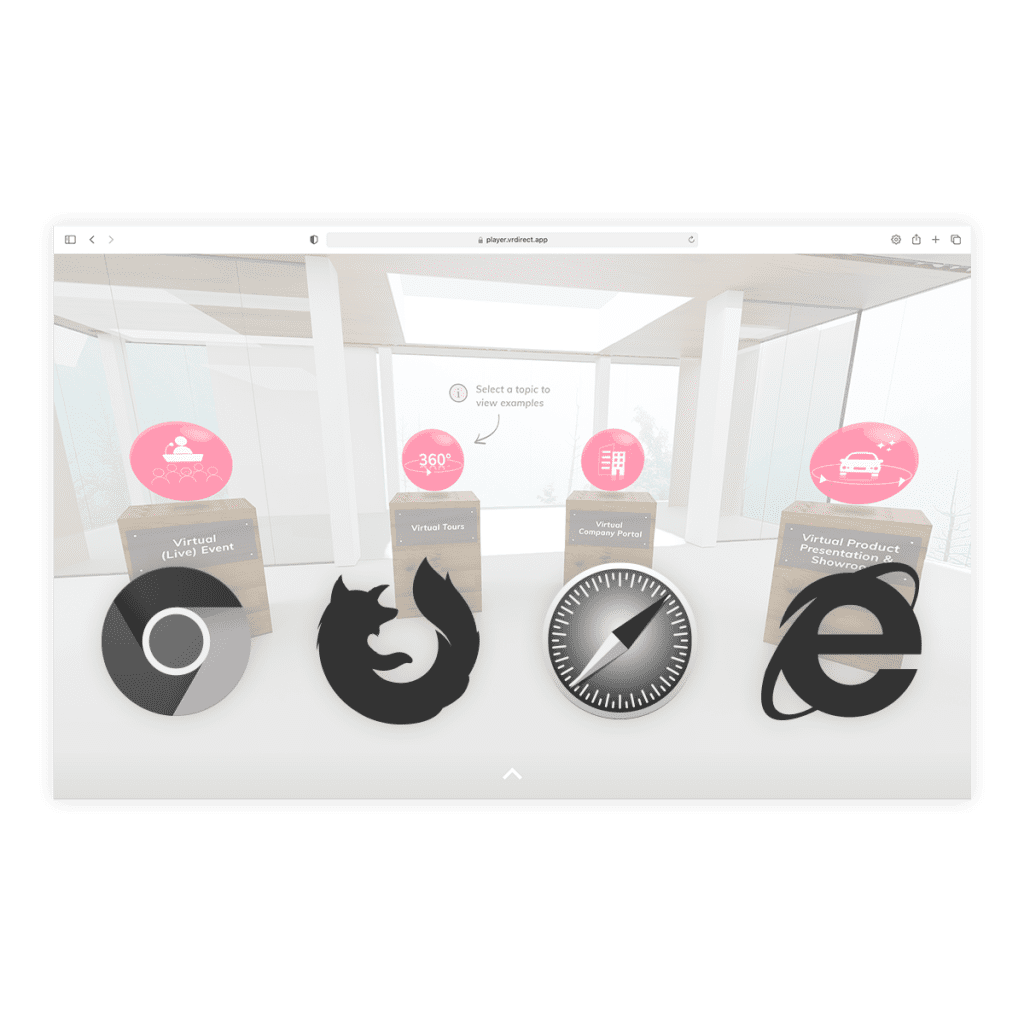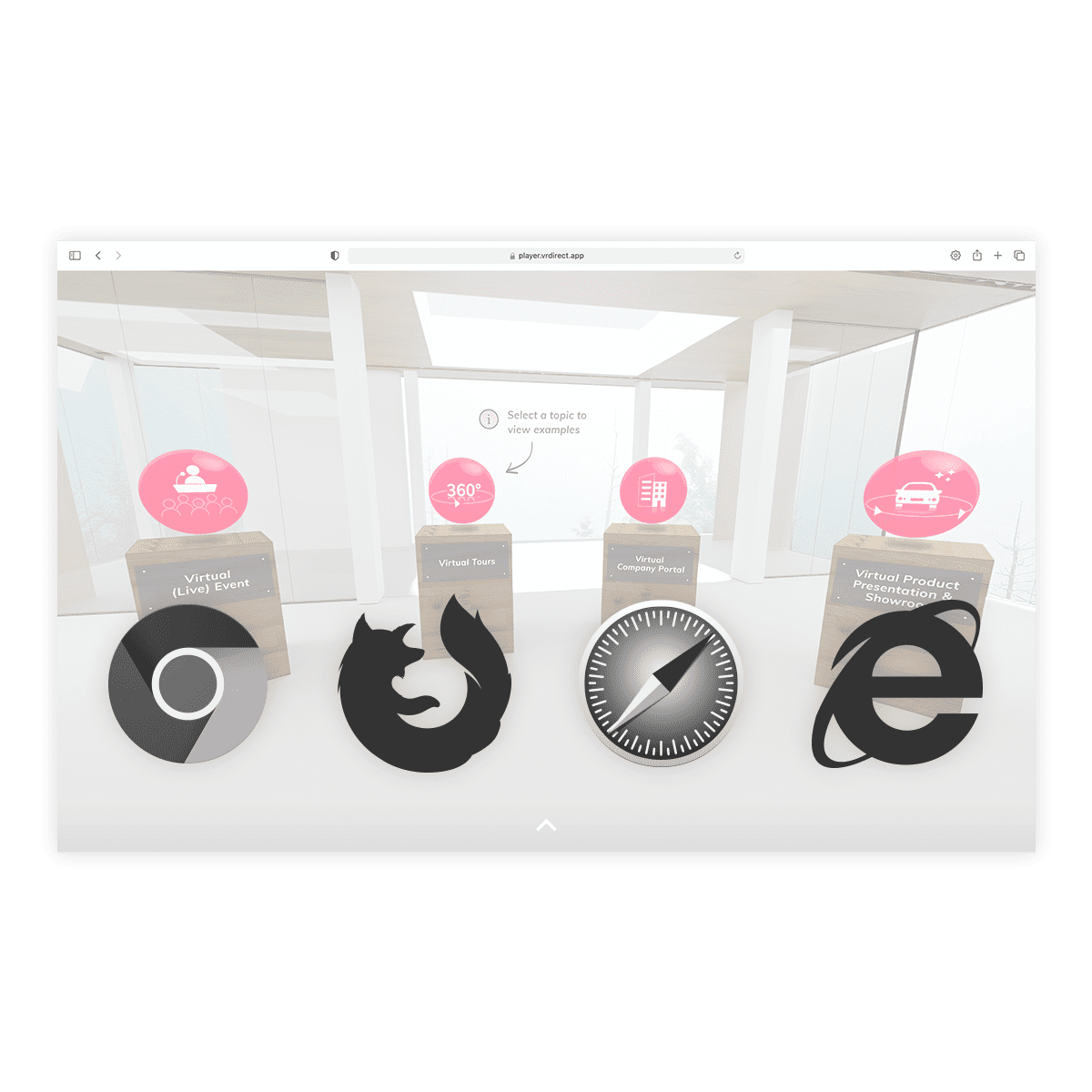 Are you ready for
Virtual Reality?
Simply write to us or book a demo call directly to find out how you can revolutionize your brand presence with our platform.