For a lot of people, the search for their perfect home proves to be a difficult task. In order to choose from a large number of potential properties, many factors must be taken into account. Especially for clients looking for a long term home, buying a property also becomes a very emotional topic. This faces real estate agents and property owners with the challenge of providing clients with highly detailed information about houses that might not even be built yet. In addition to location and price, potential buyers need to consider many other details, such as the layout of the rooms or the interior design. Virtual Reality provides a remedy here, as it enables virtual house tours in 360° for planned and already realized properties. Here are three ways in which Virtual Reality can support real estate agents in their sales efforts.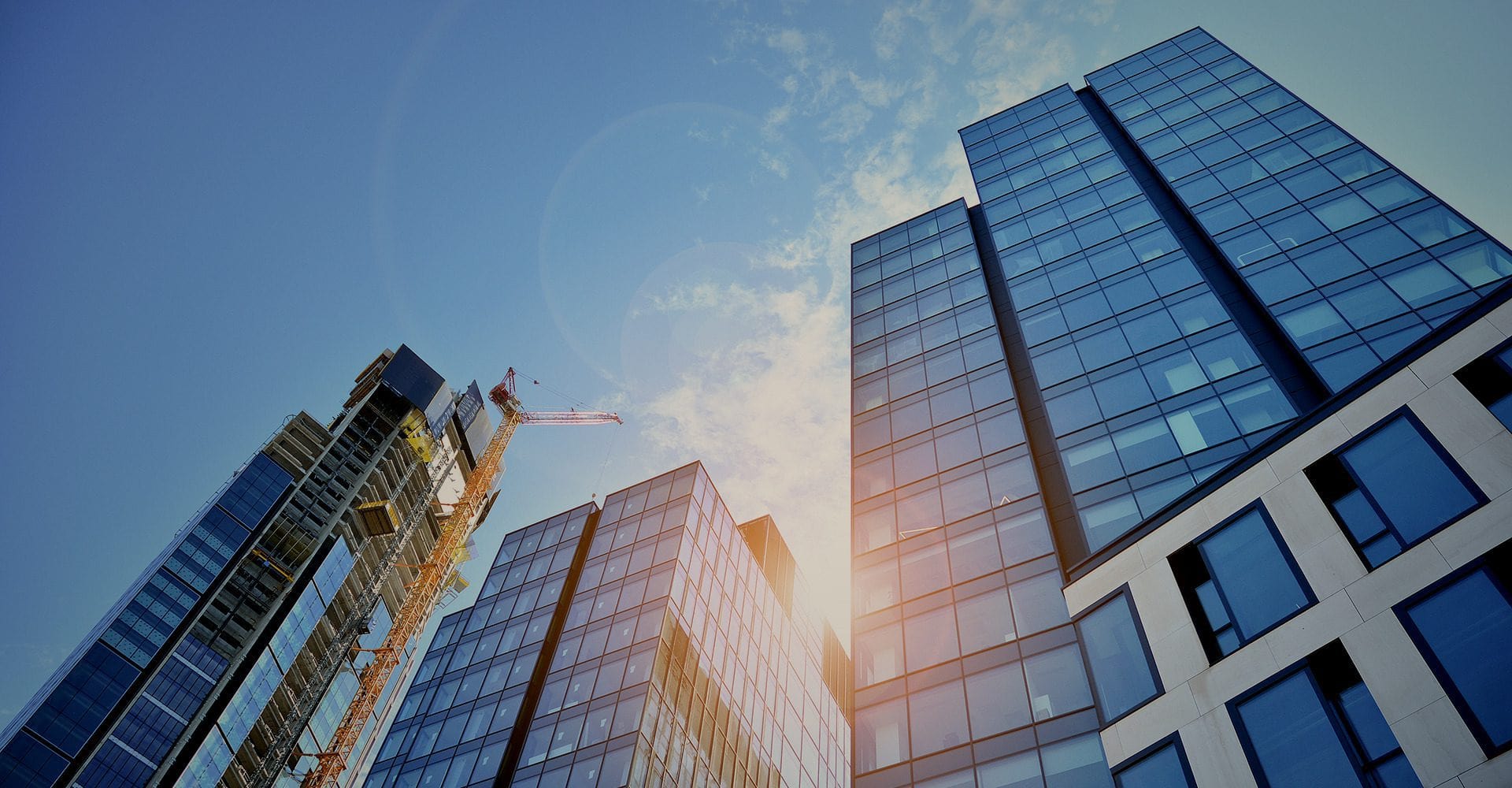 Virtual tours through Real Estate
Interested parties can take part in virtual tours of several properties without the necessity of being there physically. This saves time for both the real estate agent and the customer. Interactive elements can be added to these virtual house tours, allowing the visitor to inspect the property in detail. For example, a customer can then open cupboards or switch between different rooms. More often than not, the overall ambience of a place is the major selling factor for customers. Virtual house tours have proven to be the perfect medium to interactively showcase stunning interiors from up close. This way, potential buyers are able to experience the feeling of 'being there' while immersing themselves in their surroundings before actually making a buying decision.
More and more companies in the real estate industry use the advantages of virtual reality even during the planning and conception stages. Potential customers can give feedback on projects in real-time or incorporate their own ideas. The result: the entire process from the first model to the finished product is simplified and personalized thanks to virtual tours.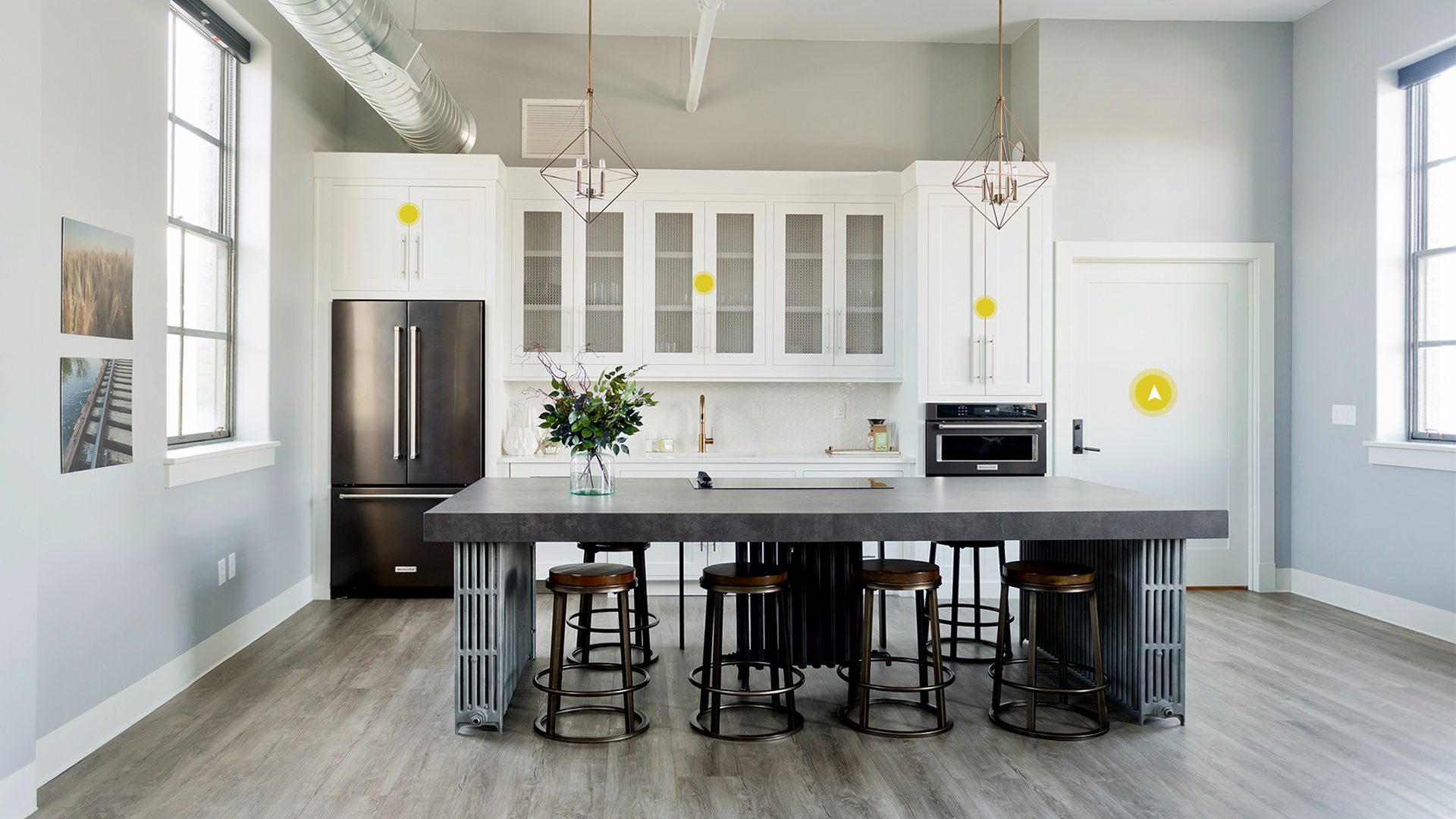 Architectural Visualization
It can be difficult for real estate agents or property owners to give the customer a first impression of a building if it is not yet built. Explaining a detailed construction project to potential buyers without visual aids is often an arduous task. With a virtual tour including 3D models, you cannot only visualize a concept of a building, but also let clients explore the premises beforehand. It is even possible to integrate CAD data to allow projects to be viewed from all angles when presenting real estate in virtual reality. The good news is: with the right platform, all this can be done with little effort and with no development skills whatsoever. Thanks to low equipment cost and next to no entry barriers, Virtual Reality as a means to visualize buildings is now a cost efficient tool for most homeowners.

According to a study conducted by Home Staging Resource in 2018 with more than 4,200 homes, 85% of the staged homes were sold for at least 6-25% more than their non-staged counterparts. Staging has an impact on the way most buyers view the property and makes it easier for buyers to consider the building as a future home. Although staging offers a clear advantage in showing visitors the inside of a home, it can be quite expensive to completely furnish a house beforehand. This is where virtual reality comes into play – by offering a cheaper, faster and easier way than staging the house physically. Most of the building's attributes, like floor covering, the color of the walls or the material of the kitchen equipment can be changed with one click.
Virtual Reality libraries for digitized renting
Especially for the housing industry sector and real-estate companies offering new and existing property for rent, Virtual Reality platforms such as VRdirect offer a unique toolset. By creating an entire library of an entire portfolio of properties and distributing it through a central platform like VRdirect, companies can simplify and digitize their entire rental process. Potential tenants may not only explore apartments in advance, thus reducing the need for personal contact, but companies can also use the virtual surroundings for repair and maintenance purposes.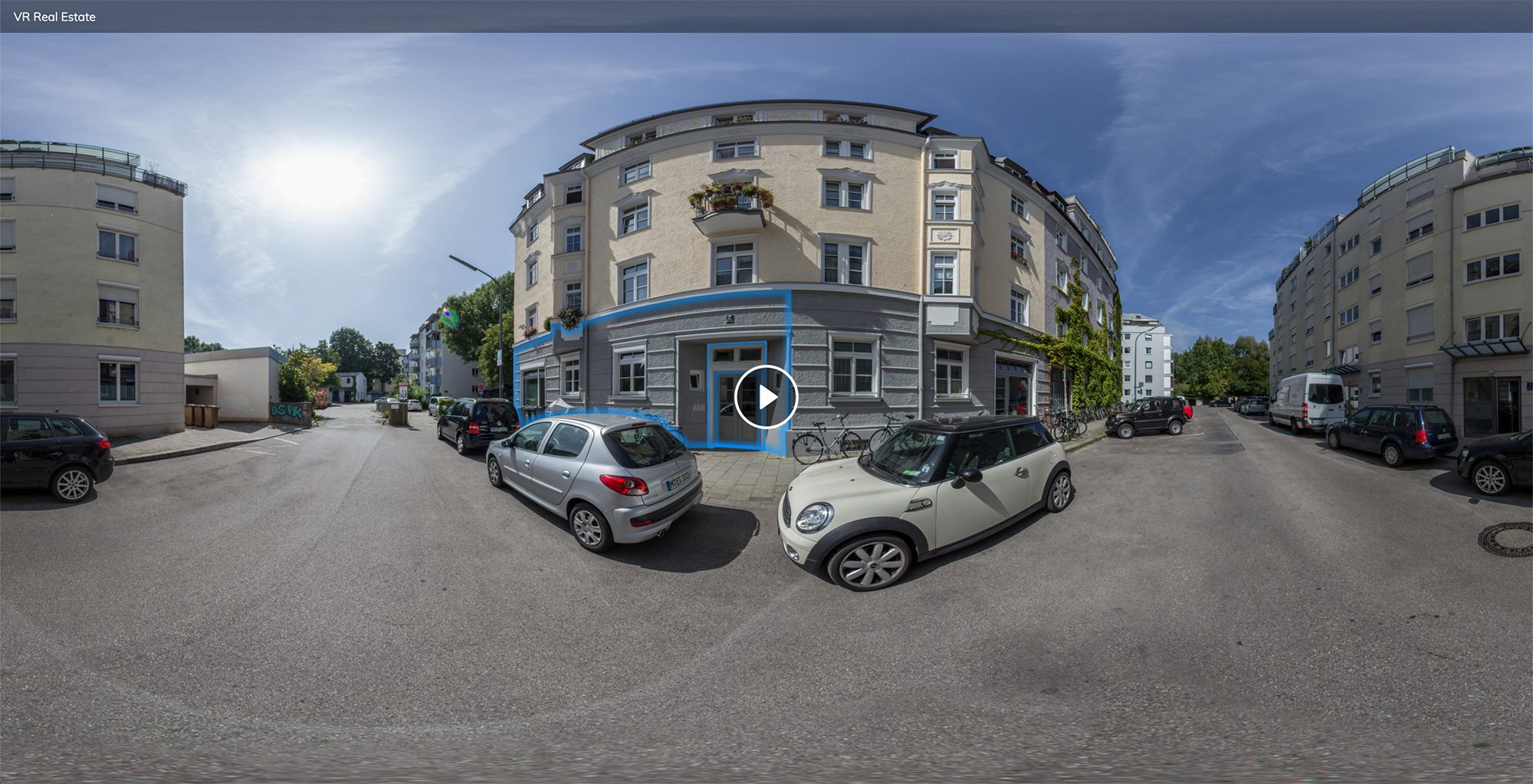 Virtual Reality in Real Estate helps both clients and sellers
Virtual Reality is not only a cost-efficient way to market your properties, but it also establishes an emotional and memorable connection with your customers. This way, the technology creates a win-win situation for both sellers and buyers. The client is able to fully explore his future home at any time and from any place, actively saving real estate agents time and money. Above all, Virtual Reality enables an improved and personalized customer experience in the real estate industry.
With a platform like VRdirect, creating interactive Virtual Reality scenarios is incredibly easy and requires absolutely no expert skills. Thanks to its easy-to-use approach, VRdirect allows the roll-out of high-quality VR experiences in a short amount of time. Via the platform, Virtual Reality applications can be distributed via all common devices such as VR headsets, mobile devices or a web browser. Furthermore, VRdirect can also act as a central VR library for several applications.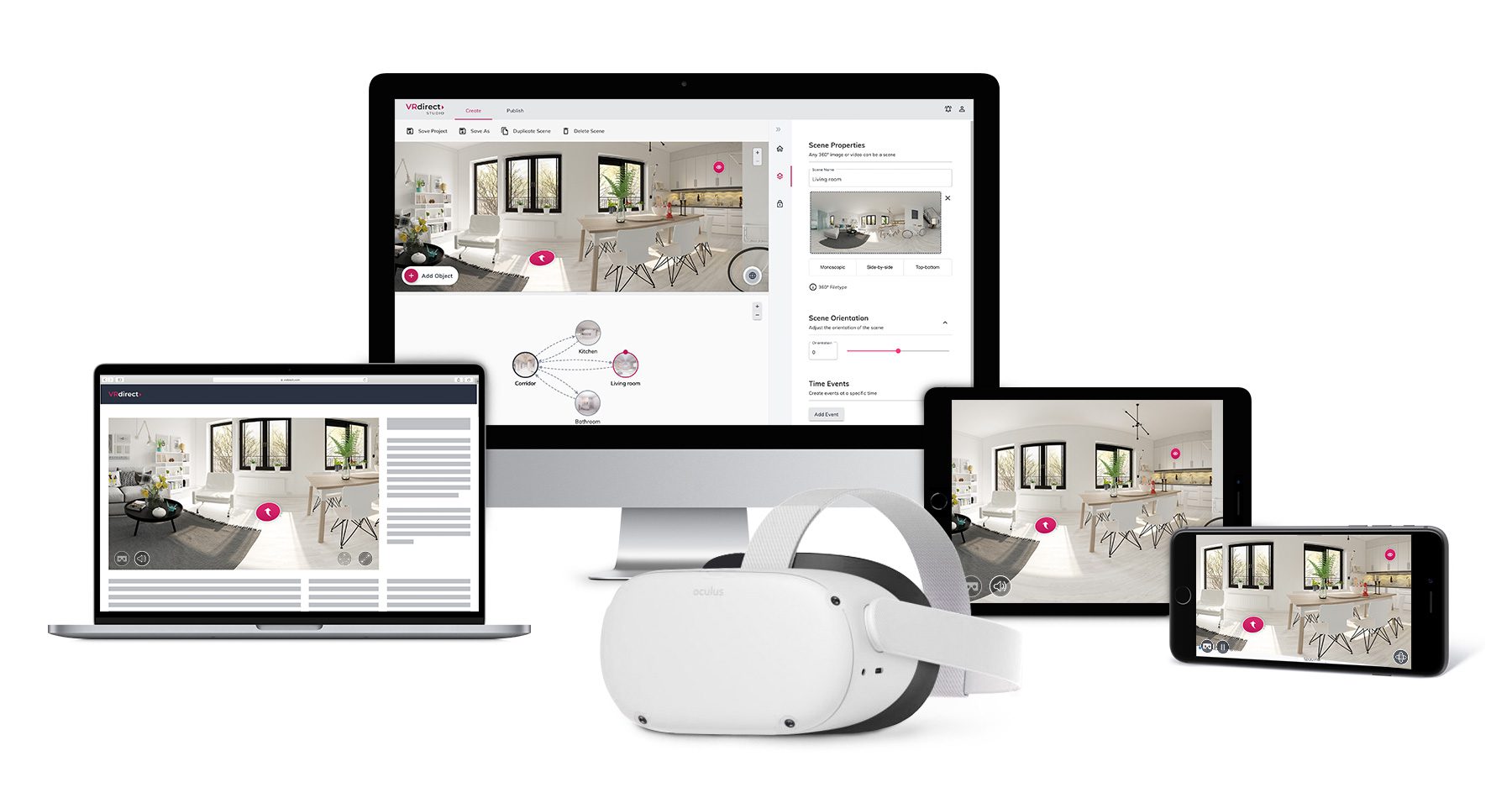 If you want to know more about how Virtual Reality can be used for real estate, contact us here or get started right now with a free demo!